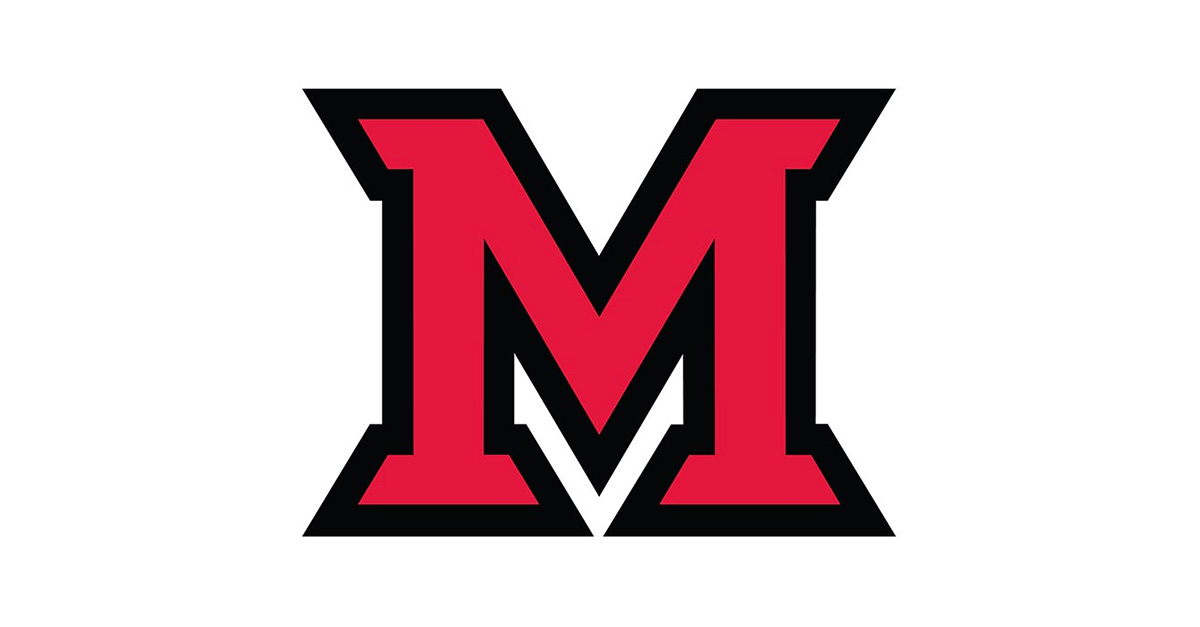 Apr 25, 2016
Distinguished Scholar and Junior Faculty Scholar awards announced
By Susan Meikle and Margo Kissell, university news and communications
The Miami University Distinguished Scholar Award for 2016 will be presented to M. Cameron Hay-Rollins, associate professor of anthropology.
Distinguished Scholar Awards honor faculty whose sustained excellence in research or other creative activity has brought them prominence in their fields.
Miami University Junior Faculty Scholar Awards will be presented to Elise Clerkin, assistant professor of psychology; Rick Page, assistant professor of biology and microbiology; and Leland Spencer, assistant professor of integrative studies.
Junior Faculty Scholar Awards honor faculty who have demonstrated great potential in research or artistry and have achieved significant standing in their fields. Candidates for the award must have received their highest degree no more than eight years before the time of nomination.
The scholars, named by the committee on faculty research, each receive a $2,000 grant for the pursuit of further research.
They will be honored at the University Awards Reception from 5:15-6:30 p.m. today (April 25) at Marcum Conference Center.
M. Cameron Hay-Rollins, associate professor of anthropology, received the Distinguished Scholar Award for a faculty member in business, education or the social sciences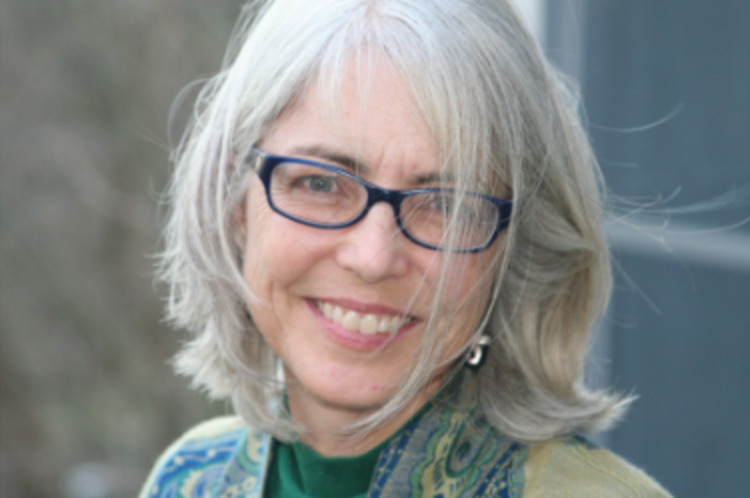 M. Cameron Hay-Rollins
Hay-Rollins is a cultural anthropologist specializing in medical and psychological anthropology. She holds a secondary position as associate research anthropologist at the Center for Culture and Health, University of California, Los Angeles.
Her work has made a significant contribution in the fields of social and biological sciences, especially in anthropology, psychology and health studies, according to her nominators.
"The high citation of Dr. Hay's publications in interdisciplinary, national and international journals testifies to a very strong national and international impact of her work," a nominator wrote.
She has worked primarily in Indonesia and the United States on research ranging from sickle cell disease and pediatric stroke to infant mortality and rheumatic diseases.
She is interested in how people "understand, experience and cope with illness and disease, whether as patients, family members, health care providers, or simply normal people for whom managing health is a part of daily life," she says on her website.
At Miami, she collaborates with faculty from various departments through the global health studies minor, the program she founded in 2013.
She established the Global Health Research Innovation Center (GHRIC) in 2015, with support from the Provost's Innovation and Interdisciplinary Fund. The center facilitates interdisciplinary faculty research and creates opportunities for student research involvement.

Hay-Rollins is author of the forthcoming collected volume Methods that Matter: Integrating Mixed Methods for More Effective Social Science Research. She also is author of Remembering to Live: Illness at the Intersection of Anxiety and Knowledge in Rural Indonesia (University of Michigan Press, 2001, 2004).
She has published 16 peer-reviewed journal articles, including five single authored papers.
Her current projects address a variety of important questions locally, nationally, and internationally. Most recently she received $30,000 from the office for the advancement of research and scholarship for a 2015-2016 pilot project on transdisciplinary, community-based participatory research that she is leading in partnership with Jennifer Bailer at the Butler County Health Department to build partnerships with low-income African-American women in order to better understand the daily realities that lead to high rates of black infant mortality.
Hay-Rollins is also a co-principal investigator on a pilot study to gather mixed methods data on mental health and well-being among pediatric sickle cell disease patients in collaboration with Dayton Children's Hospital.
She has received more than $245,000 for internal grants and fellowships from Miami, many of which promote the link between pedagogy, technology and student research.
In service to her profession, she has been a member of the editorial boards of the journals Medical Anthropology (2007-2009) and Ethos (2013-2015).  
Hay-Rollins received her doctorate from Emory University in 1998. She was assistant adjunct professor in residence and assistant research anthropologist at the University of California, Los Angeles, 2002-2005, and joined Miami in 2005.
Elise Clerkin, assistant professor of psychology, received the Junior Faculty Scholar Award for a faculty member in business, education or the social sciences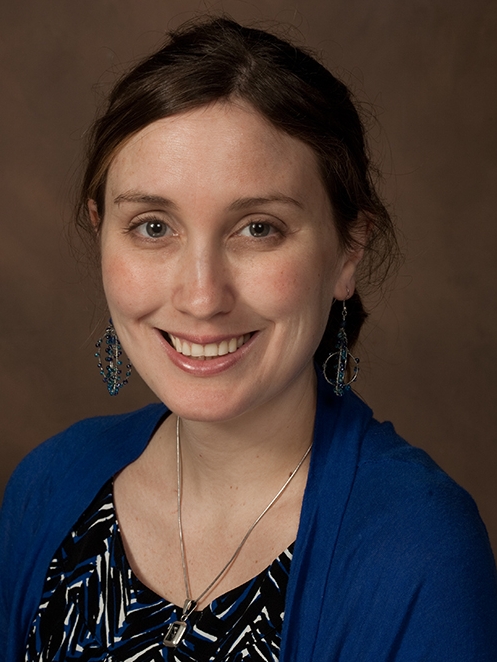 Elise Clerkin
Clerkin brings a new perspective and research focus to the psychology department with her study of anxiety and obsessive compulsive spectrum disorder symptoms. She has produced cutting-edge research in this area and has an excellent rate of publishing this research in top tier clinical journals, according to her nominators.
One area of her research focuses on the use of computer-based experimental interventions, called cognitive bias modification, to treat a range of symptoms relevant to psychological disorders. Most of her work to date has specifically focused on reducing such biases in the context of anxiety disorder symptoms. Computerized treatments have the potential to help those who may not otherwise receive therapy because of either financial constraints or the impairment associated with their disorder, according to a nominator.
Another area of research is grounded in social cognitive theories of how people process information in both conscious and automatic ways. Clerkin examines the ways in which biases in cognitive processing are associated with anxiety and obsessive compulsive disorder symptoms, as well as factors that maintain these disorders.
Her work in developing and testing computer-based experimental interventions has implications for substance dependence and other health risk behaviors.
"Simply put, Elise's work is at the cutting edge of the field and has the potential to make a truly leveraged impact on reducing distress for a large portion of society," a nominator said.
Clerkin received a $367,000 Exploratory/Developmental (R21) grant from the National Institute on Alcohol Abuse and Alcoholism, and she has received several internal grants and awards.
While at Miami she has published 13 peer-reviewed articles and has a total of 26 peer-reviewed publications overall, plus seven chapters or other types of publications.
Clerkin is also interested in investigating questions stemming from mindfulness- and acceptance-based models of psychopathology. She is a member of Miami's Mindfulness and Contemplative Inquiry Advisory Collaborative.
She provides significant research mentorship of students, having supervised 20 undergraduate students in her Anxiety, Cognition, and Emotion (ACE) lab. She is also adviser for several clinical psychology graduate students.
 "Her research is innovative, rigorous, timely, needed and useful. She has elevated our department to higher levels since her start here," a nominator said.
Clerkin joined Miami in 2012. She received her doctorate from the University of Virginia in 2010 and completed a clinical psychology internship at the University of Illinois at Chicago Medical Center that same year. She was a postdoctoral fellow at Brown University 2010 - 2012.
Rick Page, assistant professor of chemistry and biochemistry, received the Junior Faculty Scholar Award for a faculty member in applied and natural sciences
Rick Page
Page is a "rising star" in the field of structural biology, according to his nominators.
His "unique breadth of biophysical/structural biology skills and experience is extraordinary," a nominator said.
Page's core research focuses on the molecular interactions and mechanisms that govern protein quality control carried out by a complex of two proteins: CHIP and Hsp70.
His goal is to develop new drugs that hold promise for treating cancers and heart disease by either promoting or obstructing interactions between CHIP and Hsp70.
Since joining Miami in 2013, Page has published eight peer-reviewed articles — with 19 Miami graduate or undergraduate student co-authors —  and 20 papers since he received his doctorate. "That is outstanding and a testament to the quality of work that he can accomplish," a nominator said.  
Page has secured more than $1.6 million in external research funding since he joined Miami, including an American Heart Association Scientist Development Award. He recently received a prestigious National Science Foundation CAREER award, only the fifth awarded to a Miami faculty member.
He has also attracted contract money from Ono Pharmaceuticals for research to develop new drugs to combat inflammation in patients.
He has multiple research collaborations with colleagues in chemistry and biochemistry and in bioengineering, with projects on developing protein-polymer conjugates for biocatalysis; developing new inhibitors for metallo-beta-lactamases, antibiotic-resistant proteins; and developing STAT3 inhibitors as anti-cancer therapeutics.
Page mentors a large research group, including three doctoral students and 13 undergraduates, plus six other undergraduates who have since graduated.
Page also receives excellent reviews on the courses that he teaches at Miami, his nominators said.
He is developing an outstanding reputation in the science community, his nominators said. Among other service, he is a member of the Public Affairs Advisory Committee for the American Society for Biochemistry and Molecular Biology and is a grants panelist for the National Science Foundation Graduate Research Fellowship Program.
Page's "productivity and trajectory at this stage of his career are reminiscent of the very best faculty members that Miami University has ever had," according to a nominator.
Page received his doctorate from Florida State University in 2008, and was a postdoctoral research fellow at the Cleveland Clinic 2008-2013.
Leland Spencer, assistant professor of integrative studies, has received the Junior Faculty Scholar Award for Creative Arts and Humanities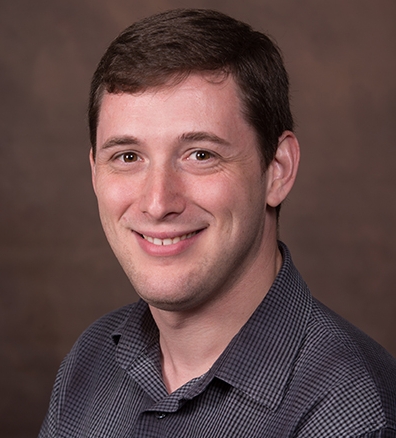 Leland Spencer
"Although he is very early in his career, he has already established himself as a highly productive and respected scholar with an outstanding reputation for his interdisciplinary and intersectional work in communication, rhetoric and women's gender and sexuality studies," a nominator wrote. "He is emerging as a major figure in the study of LGBTQ communication."
Since joining Miami in 2013, the nominator wrote, Spencer has published a co-edited book collection and has seven peer-reviewed articles, four editorially reviewed book chapters and several reviews and shorter articles either in print or forthcoming. He also has six articles under review and three more in progress and is working on his first single authored book.
His co-edited book, Transgender communication studies: Histories, trends and trajectories, (2015) was spotlighted at a panel of the National Communication Association, the premier national conference in the field of communication studies.
In October 2015 he was awarded the Anita Taylor Outstanding Published Article Award from the Organization for the Study of Communication, Language and Gender for his 2014 article, "Performing Transgender Identity in The Little Mermaid."

Spencer's work on transgender studies and gender identity "is poised to transform his field," another nominator wrote, adding that Spencer is "earning a stellar reputation as a major figure in communication, as evidenced by his awards, his invited lectures and service to the profession."
Spencer has been appointed to numerous leadership roles in professional organizations in his field. In 2015 he served on the executive committee of the Organization for the Study of Communication, Language, and Gender; is the vice chair and program planner for the Gender Studies Division of the Southern States Communication Association; and is the publicity chair of the Caucus on GLBTQ Concerns for the National Communications Association. He also sits on the editorial boards of Western Journal of Communication and Queer Studies in Media & Popular Culture.
"It must be noted that Dr. Spencer has demonstrated superior research and scholarly activity while maintaining a heavy regional campus teaching load, undertaking significant curriculum development work, serving as chief departmental adviser for the department of integrative studies (with more than 400 majors), and performing extensive service to the institution and the community," a nominator wrote.
"To cap it off, Dr. Spencer is generous, collaborative and collegial, and has been a tremendous asset to the regional campuses."
Spencer joined the faculty at Miami University Hamilton in 2013, the same year he received his doctorate from the University of Georgia.