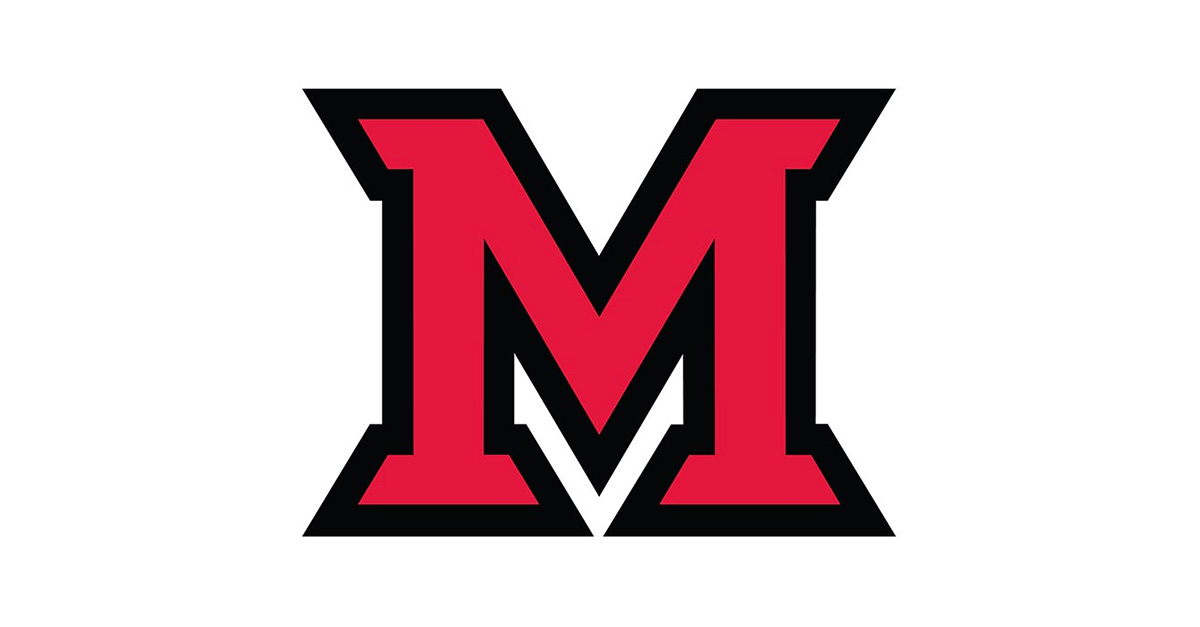 Apr 21, 2016
Jerome Conley and Wanita Hatton receive Miami University's Distinguished Service Award
By Susan Meikle and Margo Kissell, university news and communications
Jerome Conley and Wanita Hatton have each received Miami University's 2016 Distinguished Service Award.
The award is the most significant recognition that Miami has to offer for employees who have made an impact on the life and mission of the university.
They will be recognized by President David Hodge at a special University Awards reception to be held 5:15 to 6:30 p.m., Monday, April 25, in Marcum Conference Center.
The award is given to at most two recipients every other year, alternating years with the Distinguished Professor Award. Current member of Miami's faculty, classified/unclassified staff, or administration; or retirees of no longer than three years are eligible for the award.
Jerome Conley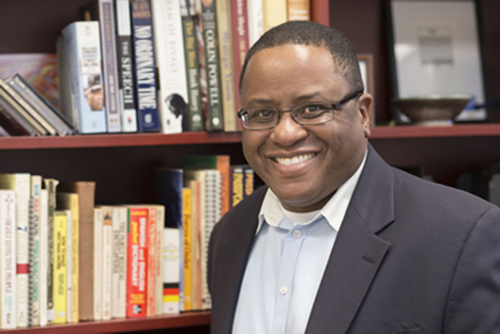 Jerome Conley, dean of Miami University Libraries
Conley — dean and university librarian for the Miami University Libraries since 2013 — has been with the university since 1992 when he was appointed a minority resident librarian.
He has since served in other roles within the Libraries, including science librarian, government documents librarian, map/geology librarian, assistant to the dean and university librarian, coordinating head of special libraries.
He was part of the collaboration to renovate the north end of the first floor of King Library and helped initiate the Office of Research for Undergraduates.
"Jerome's vision for what a library can be to serve students, faculty and the community is outstanding," a nominator wrote.
Conley has been a leader in the service of his profession. He has served with distinction in various roles, including president of both the Academic Library Association of Ohio and Association of Research Libraries and as a council member and three-time chair of OhioLINK.
Conley served two terms as mayor of Oxford from 2003-2007 and also was a member of City Council from 1999-2007.
While on council his additional commission work centered on support for the needy in the community, including membership on the Butler County Board of SELF (Supports to Encourage Low Income Families), the City Housing Advisory Commission and Student Community Relations Commission.
He has remained active in the community serving on the boards of numerous civic organizations including as board member and president of the Oxford Community Foundation and of the United Way of Oxford; as community chairman for McCullough-Hyde Memorial Hospital; and other leadership positions with numerous Miami University-Talawanda School District partnerships.
Conley was involved in the planning of the 2014 Freedom Summer 50th anniversary conference and celebration as well as the University Bicentennial in 2009.
He also is a part of Miami's Government Relations Network and helps organize and sponsor alternative spring break trips to Washington, D.C. and Columbus to expose students to the political process.
"I can't think of anyone who has made more of a significant impact on the life and mission of Miami University," a nominator said, "particularly if we think of that mission as one of community engagement, partnership, mentoring, bridge-building and promoting the good in our community."
Wanita Hatton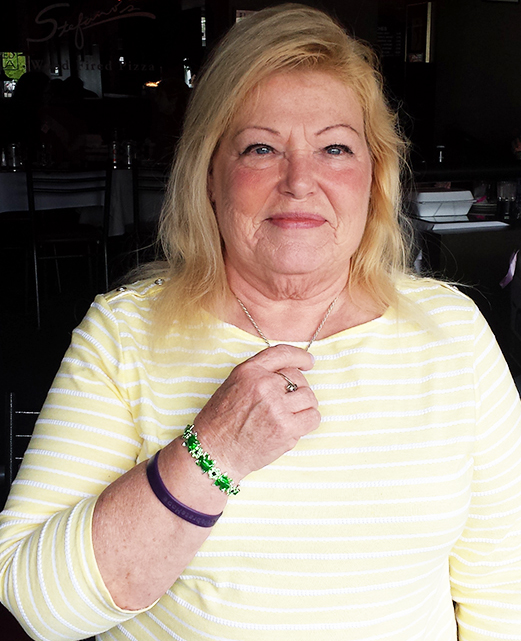 "If a faculty member represents the brain of the institution, Wanita could be said to represent the heart," a nominator said of Wanita Hatton.
Hatton, who retired in 2014 after 28 years of service with physical facilities at Miami University Middletown, has helped build a culture of service on the Middletown campus, according to her nominators.
"She has not only made our campus and community a better place, she has made us better citizens to both our campus and community," a nominator said.
Her passion for service is contagious, her nominators said: Among dozens of fundraisers she has organized on campus over the years for local nonprofits and community members in need, she also organized two successful fundraising campaigns to create and endow two scholarships.
Her work with the American Cancer Society has spanned more than 20 years and has brought together faculty, staff and students to to create record-setting campaigns for the Middletown campus Relay for Life.
Several significant contributions are of note:
She was instrumental in establishing the Middletown campus-based organization C.I.V.I.C. (Campus Individuals Volunteering in the Community).
She was co-adviser for the Miami Middletown student organization SERVE (Students Engaging in Real Volunteer Efforts), established in 2010.
She was instrumental in helping SERVE and Virginia Wickline, associate professor of psychology, plan MUM's first "Spring Fling" Party with a Purpose event in 2010. The event gives people with developmental disabilities a chance to break down stereotypes, fear and discomfort. The Party with a Purpose model has since been replicated at Miami Hamilton and other community venues.
Under Hatton's guidance, SERVE created a fun, low-cost outing for local, and often financially strapped, families. The first "MUM Family Fun Fest" was held in 2010. SERVE has now hosted six Fun Fests, which welcome 800-1,500 community members to campus.
Her selfless ability to identify a need, create a solution and bring people together for a common cause has been recognized with many community and campus awards, her nominators said. Most recently she received the Middletown Community Foundation's "I Love Middletown" award in 2015.
"My life and the lives of thousands in our community are better because of Wanita's tireless efforts," a nominator said.
"She exudes — nay, personifies — 'For Love and Honor'."