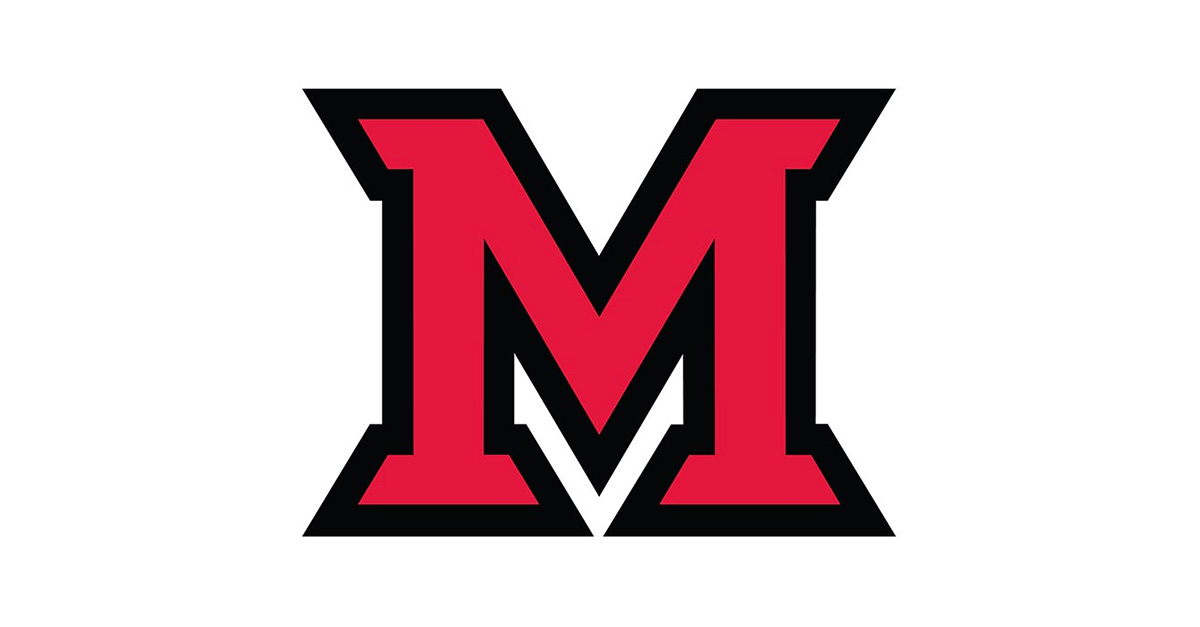 Apr 22, 2016
Darrel Davis receives 2016 Knox Distinguished Teaching Award
By Susan Meikle, news and communications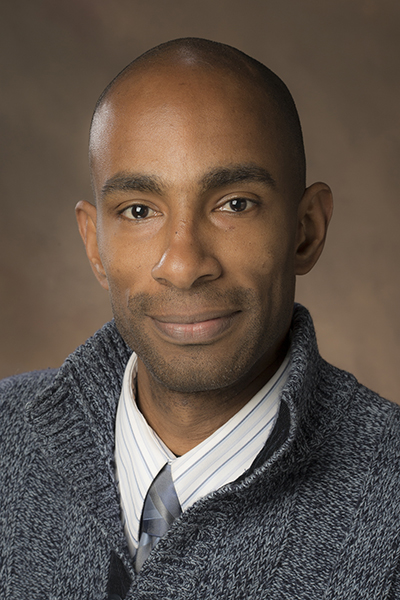 Darrel Davis, associate professor of educational psychology
Darrel Davis, associate professor of educational psychology, is the recipient of the 2016 E. Phillip Knox Distinguished Teaching Award.
The award recognizes one faculty member who uses creative, innovative and engaging teaching methods at the undergraduate level.
Davis will be honored at the University Awards Reception to be held 5:15 - 6:30 p.m., Monday, April 25, at the Marcum Conference Center.
Established by Miami alumnus E. Phillips Knox, a 1968 graduate, the award is presented to faculty members whose achievements unequivocally merit recognition for excellence in teaching. Award winners receive a professional expense allocation of $3,000.
The Center for Teaching Excellence University Senate committee selects the awardee from nominations, by examining the nominees teaching portfolios and through interviews with the finalists.
Davis joined Miami in 2007 as a Heanon Wilkins Fellow before becoming assistant professor in 2008. He received his bachelor's degree from the University College of Belize (1994), and his master's (2000) and doctoral (2007) degrees from the University of South Florida. 
He is a former high school teacher and has taught numerous online, hybrid and face-to-face courses at both the graduate and undergraduate levels.
Darrel Davis on teaching
Davis exposes students to rich and diverse experiences. He believes that students learn best when they make meaningful connections to content and that "the student-faculty relationship is the cornerstone of academic and lifelong success." He uses strategies including simulations, case studies, group work, class discussions, lectures and reflective writing. His students said:
"I think what is awesome about Miami — and something I didn't really expect to be true until I sat in Dr. Davis' classroom — is how great the professors really are. His class stretched us to see what we were capable of as individuals. What I learned in his class still impacts me today, and I am a better person for it."
"His curriculum allows for students to explore their interests and think beyond the current situation of educational practices. This commitment and creative curriculum sets him apart from any other professor I have met at Miami." 
Davis uses his enthusiasm and humor to reduce student anxiety; shares his experiences to create a sense of community and belonging; fosters respect through his organization and attention to detail; and creates a trusting atmosphere through his humility, he said. His students and colleagues said:
"Dr. Davis displays a contagious enthusiasm in his teaching. The
 energy in the classroom noticeably increases once the lecture starts. Yes – the lecture. Although it doesn't stay a lecture for long – he wants his students to think, and discussions and questioning are both central to his teaching style."
"In my work with Darrel, I find him to be the consummate professional – a smart problem-solver, a critical and creative thinker, with a terrific sense of humor, who considers student learning at the heart of the teaching enterprise." 
Global perspectives
Davis helped to develop Miami's first student-teaching experience in Belize, his home country. He also developed new study abroad workshops in Honduras and Belize. The study abroad workshop in Belize is focused on technology and "students not only grapple with technology and its implications within education," but do so in an international context, Davis said. His students and colleagues said:
"My perspectives were transformed during the time abroad. I have a different understanding of myself as a teacher and facilitator in a global community and the potential impact these understandings can have on a developing community." 
Working with two other faculty members, Davis "created these programs to meld together the teaching of culture, language, and technology in educational and social contexts quite different from southwestern Ohio." 
Redesigning EDP 201 - one of Miami's largest and a Top 25 course
Davis redesigned EDP 201: Human Development and Learning in Social and Educational Contexts. Taken by more than 250 students each semester, the course is required in teacher education programs and fulfills a Global Miami Plan requirement. He implemented a free course textbook; developed the first honors section for the course; integrated research into the course; organized a public poster session for students; and integrated service-learning. 
"Dr. Davis has set up the class so you cannot avoid applying the course material to real situations. The service-learning component of the class, in which students tutor local high school students, made the class more relevant. The practical applications of the course material made me value the class lessons and information more because I experienced its usefulness firsthand," a student said.
Service Learning and Miami Connections
Davis partners with Leah Wasburn-Moses, professor of educational psychology and founder and project manager of Miami Connections, an alternative school located on Western campus. 
"Dr. Davis' class alone encouraged me to add a special education minor. He helped me discover my true passion through service learning opportunities like Miami Connections," one of his students said.
"Instead of going the "safe" route and selecting more standard placements, Davis offers an opportunity he felt would provide a richer experience for students," Wasburn-Moses said. "Such faculty support is vital to the success of Miami Connections. In fact, the success of youth involved in Miami Connections can be traced directly to the involvement of Dr. Davis' students, something that few college professors can claim." 
Teacher, mentor, coach
Davis' impact is not limited to the classroom: He has coached the Miami men's club soccer team for more than five years. His players said:
"He is a mentor to the entire men's club soccer team. My time at Miami would have been a completely different experience without the close relationship I have built with Dr. Davis. He has taught me the power of communication and helped me learn the responsibilities that come with a position of leadership."
 "All of our time, effort and hard work certainly paid off as just this past season we achieved our first ever undefeated regular season in the Midwest Alliance Soccer Conference in program history."
The Knox award was last presented in 2012.