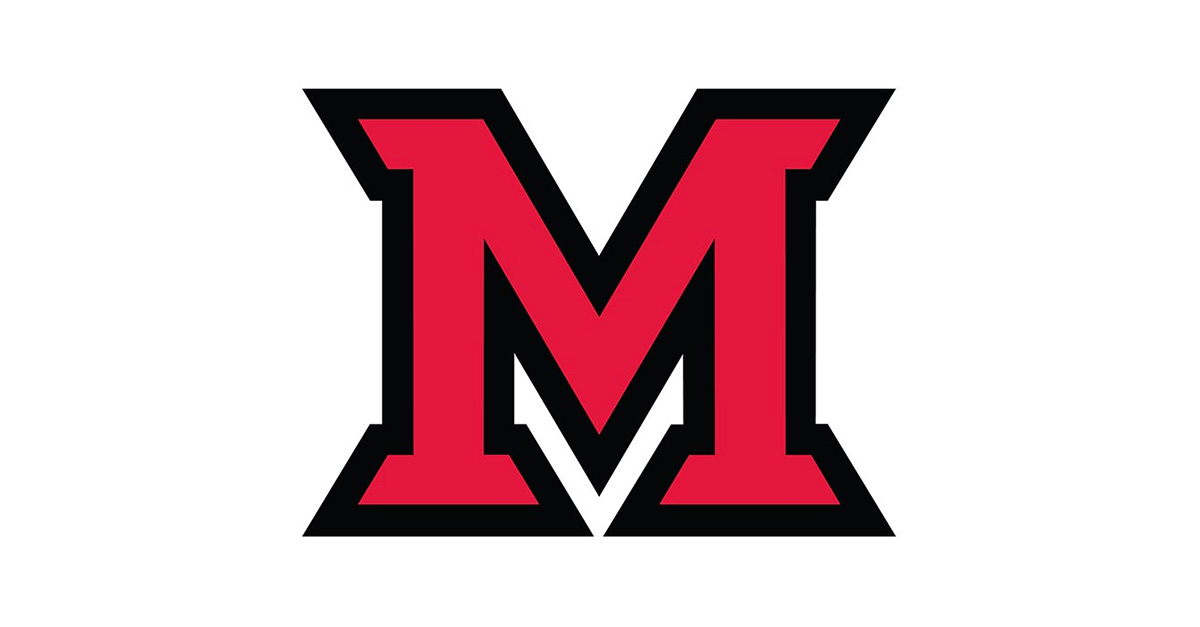 Apr 07, 2016
Rebekah Bolser gives young people a platform for voicing their concerns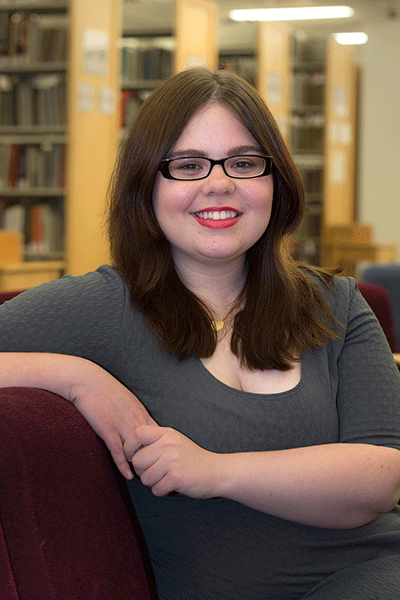 Rebekah Bolser was named a Campus Compact 2016 Newman Civic Fellow. (Photo by Jeff Sabo)
by Carole Johnson, university news and communications, and Kerry McFadden, intern
People ask Rebekah Bolser what she wants to do after graduation. She doesn't like that question, because she doesn't know yet. But what she does know is that her current civic activism work is what she's supposed to do — now.
As verification of that, as if one is needed, Bolser, a sophomore strategic communications and political science double major, was named a Campus Compact 2016 Newman Civic Fellow, receiving one of only 218 awards given to university students nationwide. (Learn more about the awards online.)
The award "honors undergraduate and graduate students who have taken action in pursuit of long-term social change, and who engage and inspire others in their communities," according to Campus Compact.
"The Newman Civic Fellow award is all about honoring our most promising student leaders who are dedicated to solving community problems. Rebekah has exemplified this dedication, working with organizations and programs locally, nationally and internationally to improve communities. Miami is very proud she is one of our own," said David Hodge, Miami University president, who nominated her.
Creating a Seat at the Table
Bolser serves as executive director of Seat at the Table (SEAT), an organization that works to increase the participation of and build platforms for young people in local and state governments. A native Hamiltonian who was a member of the International Youth Council prior to her involvement in SEAT, Bolser participated in programs in New York and Washington, D.C., acting as the council's chair overseeing 30,000 members.  
"These events were pretty swanky in these big cities, and I would encourage members to work on projects locally. I volunteered through a lot of projects, but I think my disconnect here was not focusing on creating systemic change through local platforms. I realized how valuable it is to work on what you love, where you are. So that's what I decided to do."
Passionate about giving young people venues to voice their concerns, Bolser took her own advice to focus on her hometown. She developed a SEAT one-day summit inviting high school students and local, elected officials to come together to discuss issues. Expecting to hear about unfair school disciplinary problems, elected officials were surprised when, instead, students voiced their concerns about drug abuse in their communities, school-to-prison pipelines and education reform.
Giving voice to the young
Impressed, Bolser and her team were encouraged to do more than just the one-day summit. Sarah Woiteshek-Pietzuch of Miami Hamilton's Center for Civic Engagement and other community leaders worked with Bolser and her team. They took up the challenge by developing outreach programs, encouraging high school students to take action. Hamilton High School students are now raising awareness of drug abuse issues in the community.
"Students have a lot more to say than they let on," Bolser said. "We encourage them to speak up for themselves. We're in five high schools now, and I can't wait to see what happens next."
She has also been involved with UNICEF, Bundles of Joy Philippines Relief, Femellennials, Math is Music and the It's On Us campaign against sexual assault. Her writing has been seen in the Huffington Post, Student Voice, GenYNot and Progress Women.
"I'm grateful for coming to Miami," Bolser said, who admitted that as a hometown girl, she thought she might want to attend a different school. But, she discovered Miami is where she is supposed to be now.
"I have an incredible amount of people in my corner, like my SEAT co-founder Michael Flores. Professors, student leaders want to see the work I do succeed. It's a weight on my shoulders that I feel I must live up to, but I also have a sense of peace knowing that I can rely on them."