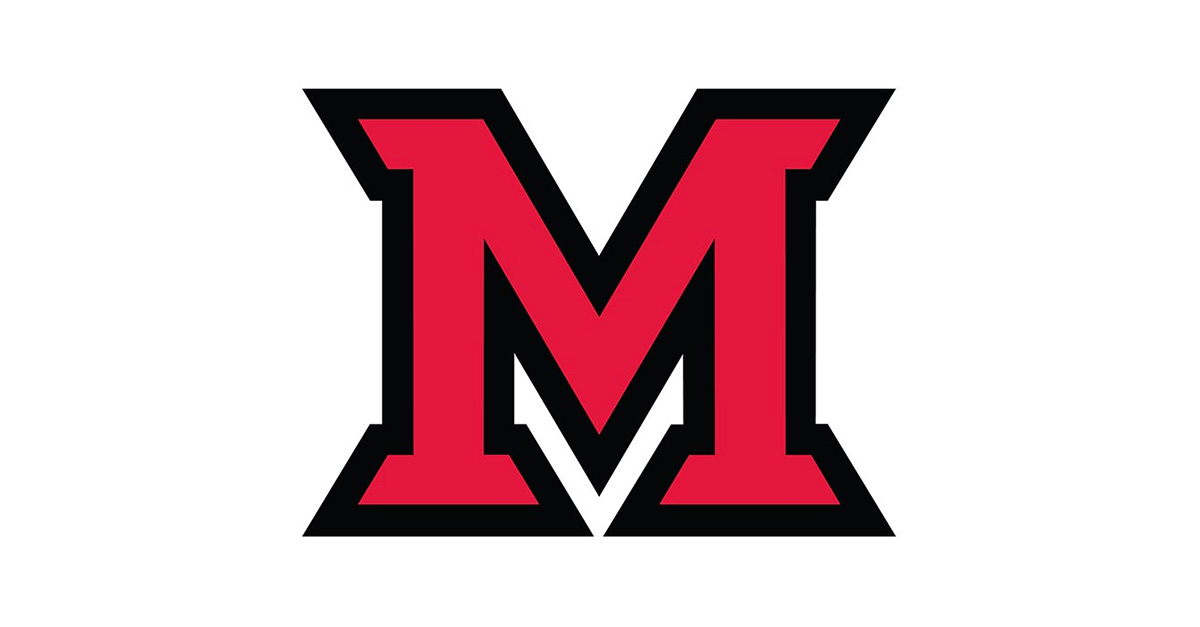 May 12, 2016
Fulbright recipient wants to be "catalyst for change" concerning how individuals with disabilities are viewed
Graduating senior Emily Paxson to teach English in Bulgaria
By Margo Kissell, university news and communications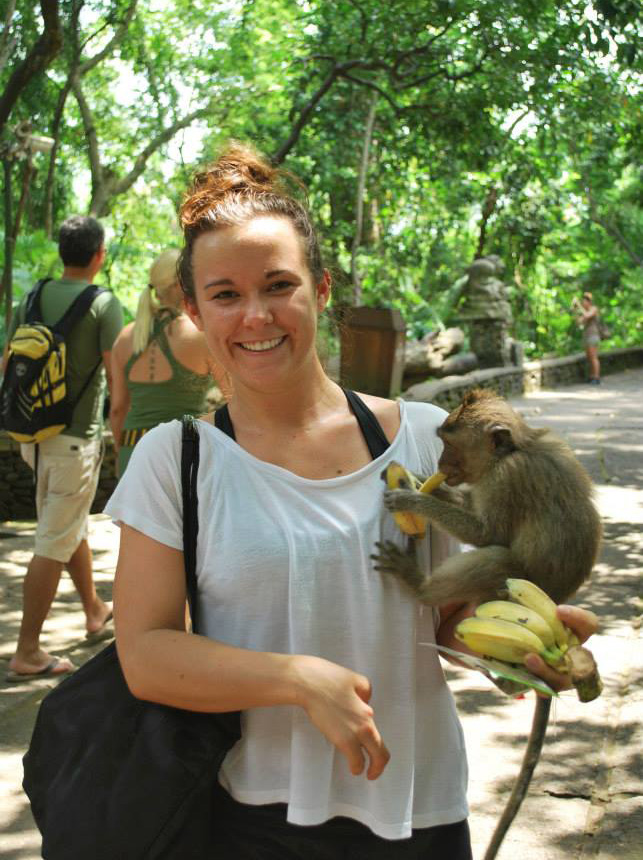 Senior Emily Paxson at the Monkey Forest in Bali, Indonesia. She traveled there during her spring break while studing abroad in Thailand.
Ever since she played her first basketball game at age 7, Emily Paxson has been out to show people she could accomplish whatever she set her mind to, despite missing her middle and index fingers on both hands.
"I remember one game in junior high, no one guarded me because I had three fingers. I think they assumed I couldn't play," she said. After she scored 21 points, they started guarding her.
At her small Greenville, Pennsylvania, high school, Paxson was the starting guard on a basketball team that went to the state playoffs four years straight. But one opposing team's players and their coach refused to shake her hand like they did with the other players after a regional tournament game.
"Though it has not always been easy, I have learned over time all you need is determination and the rest will fall into place," said Paxson, one of five Miami students awarded 2016-2017 Fulbright English Teaching Assistantships.
As she prepares to graduate from Miami this Saturday, Paxson said she is committed to making a difference in the world. She wants to be a positive role model for children with physical and developmental disabilities, especially those in other countries where she knows life is more difficult for them.
She will teach English at a high school in Bulgaria for nearly 10 months starting in September.
"I know it will probably freak them out at first," Paxson said, "but I think that it's kind of one step in the direction of normalizing the idea that people are different and that's totally OK."
The international studies major with a German minor chose Bulgaria after she read a report about how former Eastern bloc countries had institutionalized people with disabilities for many years. "They are getting away from it now," she said, "but they had a very high rate of students with disabilities dropping out of school."
Paxson said she has never met anyone who has hands exactly like hers, although her identical twin sister was born with a hand anomaly, too. She has only four fingers on her right hand.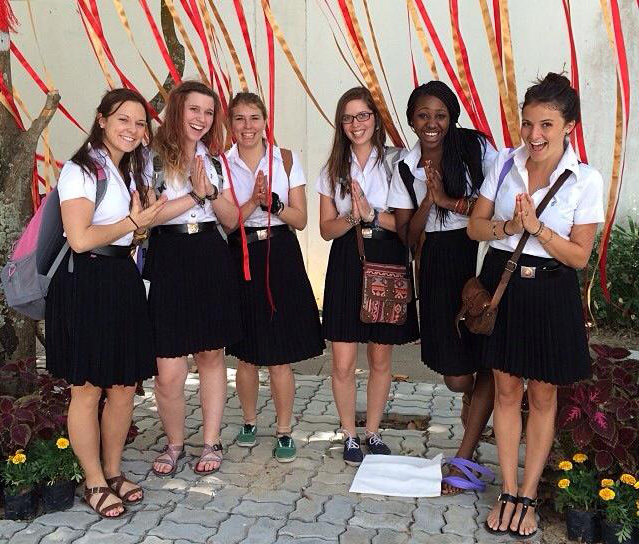 Emily Paxson, left, on her first day of classes at Chiang Mai University, Thailand. All students attending Thai universities must wear a uniform for class, Paxson said.
Paxson still vividly remembers the reaction she received from a little girl in the Dominican Republic whom she met during a high school mission trip with her church. The girl had an extra finger on each hand.
"Seeing the reaction on her face, it was happiness — I think because she knew she wasn't in it alone," Paxson said.
Serving as an ambassador for Miami's study abroad program
Studying and traveling abroad has been a big part of Paxson's Miami experience. She is one of five ambassadors in Miami's study abroad office in Global Initiatives.
Lynn Butler, coordinator of the Luxembourg program who also manages the ambassadors, said Paxson was chosen because of her enthusiasm for study abroad and her creative ideas for ways to encourage other students to study abroad.
"Emily also worked hard to find scholarships and in her interview discussed her desire to share with others how affordable study abroad can be," she said.
She pursued other international opportunities such as U.S. Department of State internships and Fulbright.
As a public diplomacy intern with the U.S. state department in Bangkok last summer, she oversaw a project to create an event to celebrate the Americans with Disabilities Act's 25th anniversary. The event not only celebrated that milestone but also the achievements of the Thai Special Olympics Team, which competed in the World Games in Los Angeles.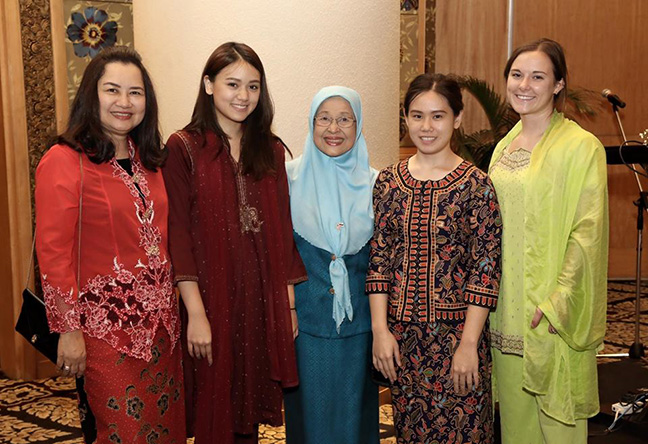 Emily Paxson, right, at the U.S. Embassy Bangkok's Iftar reception held to celebrate the end of the Ramadan fast.
Paxson is preparing for her third trip to Thailand, where she will spend the first part of summer interning for the state department's Consulate General of the United States in Chiang Mai.
Paxson studied abroad at the University of Chiang Mai in Thailand during her sophomore year. During that time, she interned as an English language assistant in the Foreign Affairs Office of the governor of Chiang Mai, which she said gave her valuable experience teaching English to non-native speakers.
After she completes her Fulbright teaching assignment, she plans to attend graduate school to pursue a master's in international affairs and a law degree. She hopes to someday work for the state department's Bureau of Democracy, Human Rights and Labor, or possibly a nonprofit organization where she can continue to make a difference.
 "I'm trying to see if there are other venues where I can make more of an impact that I can witness firsthand," she said.