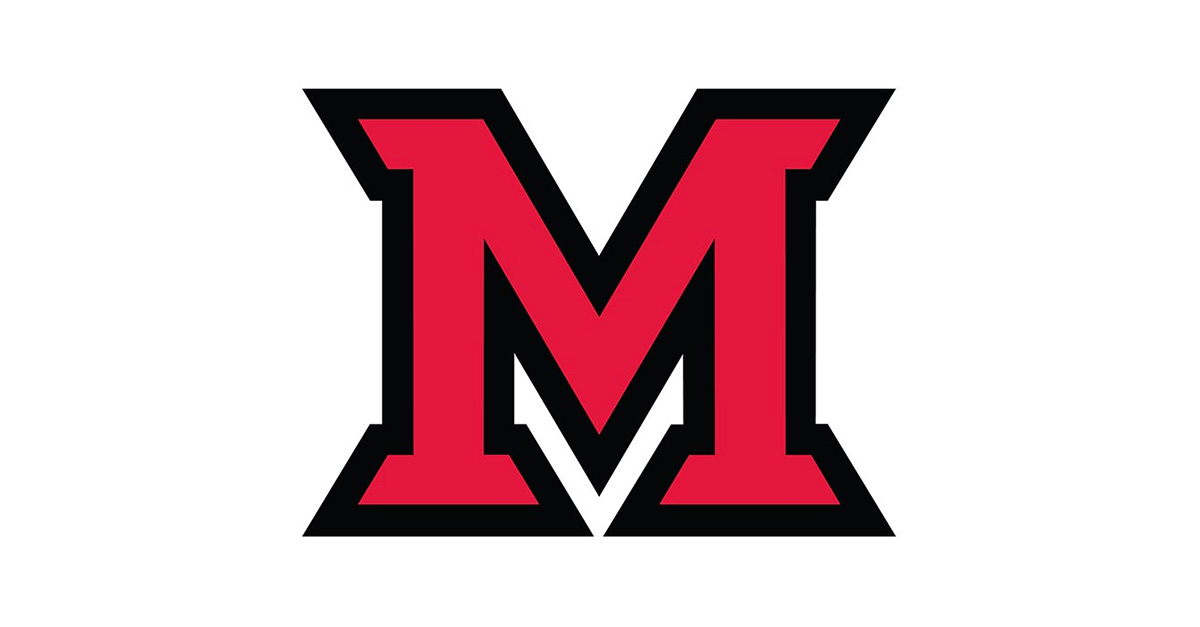 May 26, 2016
New community outreach program says it's "cool" to code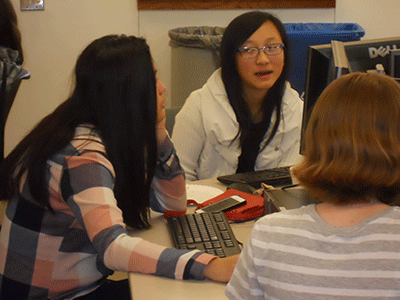 New program touts the "coolness" of coding.
by Randy Hollowell, information technology services
Miami started a new program this spring that has forged a collection of strong partnerships, both within the university and with the local community. And its name tells you exactly what it is all about.
Girls Who Code is a national organization that, according to its mission statement, "works to inspire, educate, and equip girls with the computing skills to pursue 21st century opportunities." There are currently clubs in 25 states, including six in Ohio.
Miamians get involved
Miami's club is advised by two faculty members in the computer science and software engineering department: Jerry Gannod, professor, and Daniela Inclezan, assistant professor. They reached out to alumnae to assist with running the club.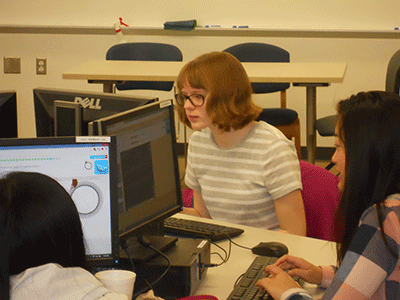 Statistics show that only 0.4 percent of high school girls express any interest in majoring in computer science. (Source: Girls Who Code)
This is where Erin Mills (Miami '10), senior application developer I in Miami's IT services division, got involved. Gannod asked her to be a part of the first-year program. She in turn invited her coworker, Emily Schmidt (Miami '12, MS '15), application developer II, to help out. Although neither of them had worked with the program before, they were very excited about this opportunity. (Learn more about Mills in this month's IT Profile.)
"The program allows girls to get hooked on programming early," said Schmidt. "Without that experience, you don't know if you are going to like it."
The Miami club includes 12 girls, ranging from the sixth to 12th grade, and meets from noon-3 p.m. on Saturdays in Benton Hall. The first session was Feb. 6, and the last class took place on April 30. To recruit class participants, Gannod contacted local schools. Volunteers, including Schmidt and Mills, posted information on social media, hoping to reach parents of eligible girls.
Led by graduate and undergraduate student volunteers, the sessions are individually self-paced using pre-developed modules that are provided by the national organization.
"I think it's awesome that we can work and learn things at our own pace," said one of the students. Still, there is plenty of room for creativity with the assignments. It is not programming in a vacuum. And the class uses programming language Python, because it is easy and fun for inexperienced programmers to use.
Inclezan noted that it is the volunteers who really make this a special program.
"I am really appreciative of all the support we received from the alumnae volunteers," she said. "With their help, we were able to provide participants with the personalized attention that Miami University is known for."
Getting Girls Inspired
Although there is a lot of support from the university volunteers, Schmidt noted that one of the most valuable lessons the girls learn is how to work together.
"The girls help each other when they encounter problems, which is a good skill for moving forward. This promotes a very supportive environment for the girls. It is a fail-friendly environment, which builds confidence," she said.
The students agreed.
"Something awesome is helping each other when they need help," said one of the girls.
This is the first time many of the coders have done any computer programming, so Schmidt believes it is important that there is support.
"Frustration can happen, and when this is the first time you are programming, it can often lead to losing interest."
For everyone involved, that is the last thing they want to see happen.
One girl summed up her experience in one sentence.
"I am really grateful that we have this opportunity to learn how to code and interact with others who have the same interest," she said.
According to statistics on the Girls Who Code website, since 1984, the percentage of computer science graduates who are women has dropped from 37 percent to just 18 percent. Even more startling is that only 0.4 percent of high school girls express any interest in majoring in computer science.
Schmidt, Mills, and everyone else associated with this program hope that Girls Who Code will help to turn those numbers around.
"I am interested in getting any kid interested in programming, and this is such a wonderful program," said Schmidt. "I wish I had had something like this when I was this age."

The percentage of computer science graduates that are women has dropped from 37 percent from 1984 to just 18 percent. (Source: Girls Who Code)
Prepping for the future
More than just raw coding is taught during the weekly sessions. At the end of each class, the students get an opportunity to show what they have been working on to the rest of the class as a presentation. This helps to instill the idea that modern programming is not just sitting in a dark room hacking away at a keyboard. Communication and working in groups are vital to success in the workplace.
Other activities include physical and brain teaser games that help the students think about different ways to address a problem and to learn how to "think like a programmer."
The program also emphasizes real-world examples, and that is where the alumnae come in. Each session an alumna speaks to the class about what she does, how she got there, and the diversity of careers that are available to those who have a programming background. Presenters also talk about what it is like working with clients.
"It is important for the girls to be exposed to role models at this age, and Emily and Erin fulfilled this mission very well," according to Inclezan.
On the first day the alumnae volunteers talked about challenges women in technology jobs face and share the emotional side of being in a male-dominated field. They discussed how normal various feelings are, and they discussed ways to learn how to deal with the stereotypes. This included discussions about "imposter syndrome," which is something Schmidt is very passionate about.
While in college Schmidt attended undergraduate conferences to promote women in technology, where she got a chance to see how these skills could lead you anywhere. But, her classmates were still mostly men, and she witnessed many women drop out of computer programs because they felt intimidated by the lack of female participation. She would like to see more women get involved and not be intimidated. That is why the Girls Who Code is such an inspiring organization.
"I would love to see more, similar programs, maybe at another level up," Schmidt said. "I started with learning HTML and CSS in middle school, which led to programming class. This made me realize, 'Hey, I can do this for a living.'"
She believes it is great for "spreading the programming bug." The Miami team is hoping to initiate additional classes in the fall, and everyone involved believes this is a wonderful program for Miami and the local community to support.
"We are happy that this collaboration brought us closer to IT services," Inclezan said. "And we hope to extend this collaboration in the next semester in other ways, for example by taking participants on a tour of IT services."