May 04, 2016
Moving out? Make it count: Donate to ShareFest May 11-17
Written by Susan Meikle, university news and communications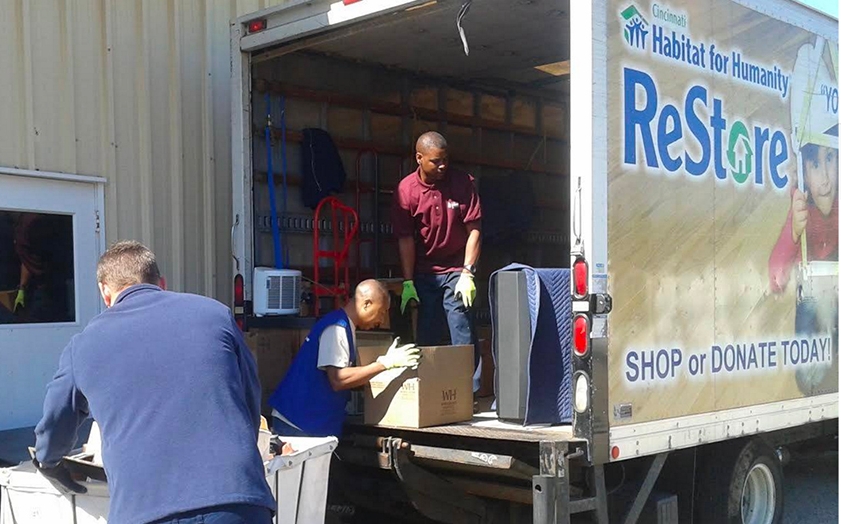 Volunteers prepare to pick up donations.
Preparing to move out next week? Don't discard useful items  — donate furniture, school supplies, clothing and other items to ShareFest 2016 during Miami's Move-Out Week, May 11-17. 
ShareFest is a service and environmental event dedicated to the collection and redistribution of items donated by Miami students at the end of the academic year.  
Collected items benefit residents in need and social service agencies throughout the region.
The nonprofit and governmental social service agencies that participate in ShareFest may give donated items to people in need or sell items, with proceeds benefiting the agencies and their clients. 
How to Donate:
ShareFest volunteers will come pick up your items —  just fill out a form online: Schedule a Donation Pickup. 
Anyone within the 45056 zip code may schedule a donation pickup.
Drop off your donation at 101 West Chestnut St., Chestnut Fields parking lot (in the rear), between 9 a.m. and 6 p.m. Wednesday, May 11 - Tuesday, May 17. 
A record number of donations were made to ShareFest in 2015:
59 tons of merchandise were collected, an increase of 18 percent from 2014.
279 off-campus donation pickups (of useable items), an increase of 13 percent from 2014.
3,060 pounds of food and toiletries collected and donated to the Oxford Community Choice Pantry.
 Recipient groups for 2016:
When ShareFest started in 2005, donations served 65 area families. Now, hundreds of families and many social service agencies benefit from ShareFest donations — items that might otherwise have ended up in the landfill. The 2016 recipient groups are: