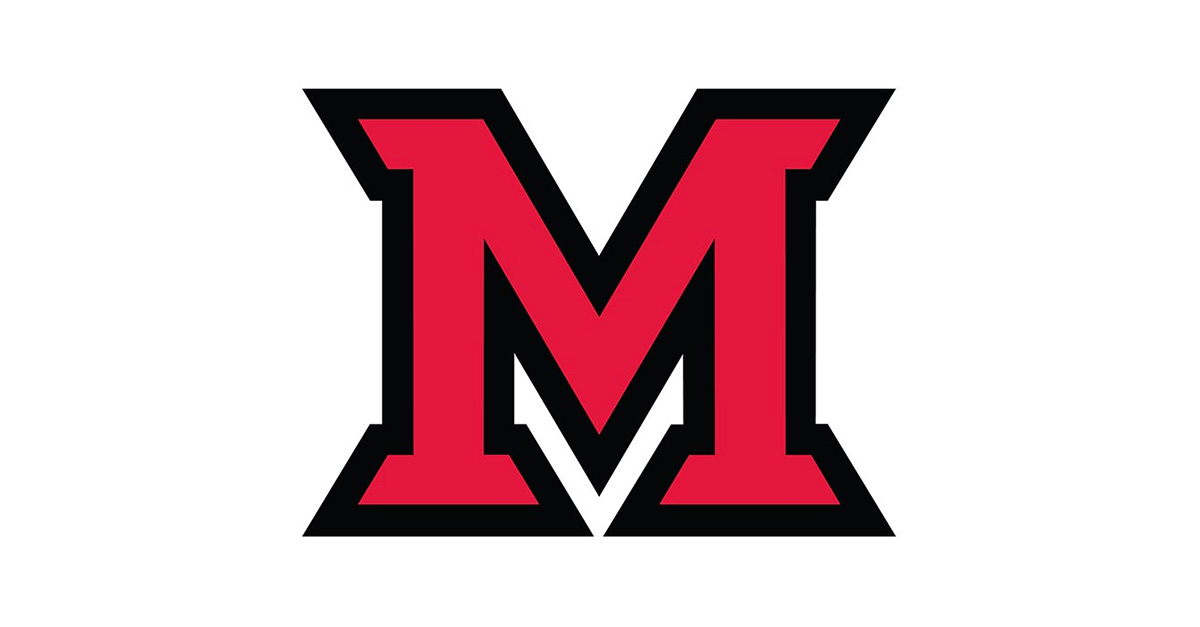 Jun 24, 2016
Miami University trustees honor President David Hodge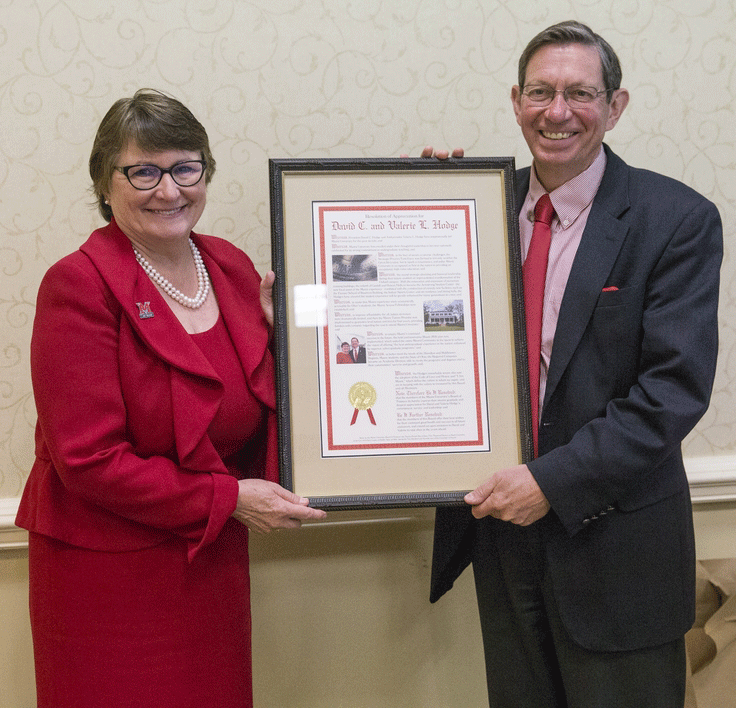 Miami President David Hodge and Ambassador Valerie Hodge were honored for their ten years of service. A special letter sent to faculty and staff by Board Chair David Budig on behalf of the board of trustees highlights "Miami's Decade of Accomplishments." The entire letter is available online.
Miami University's board of trustees today (June 24) honored President David Hodge, who retires from his presidency June 30, 2016, and Valerie Hodge for their 10 years of service to the university.
"The successes of the past decade are the result of the commitment of Miami's extraordinary faculty and staff, the support of our passionate alumni and friends, and President Hodge's leadership," said David Budig, chair of the board of trustees.
Read more about Miami's achievements under the leadership of President Hodge in a special letter to the Miami community from Budig on behalf of the board of trustees.
During its regular business meeting, the trustees passed a fiscal year 2017 budget of $778,727,376, including a 3 percent pool for salary increases and an additional 1 percent (4 percent) pool for associate and full professor salaries. 
In other business, trustees:
authorized renewal of the Local Administration Competency Certification Program, in which universities administer their own capital facilities projects.
approved the awarding of contracts for:

the Hughes Hall C-Wing Renovation project for academic space with a total project budget not to exceed $11,000,000.
the new North Quad Tennis Court Site Residence Hall project with a total budget not to exceed $38,500,000.
the new North Withrow Hall Site Residence Hall project with a total budget not to exceed $37,000,000.

authorized the signing of a Utility Easement allowing Duke Energy of Ohio Inc. to construct, reconstruct and maintain electrical power lines near Miami's Hamilton campus.
authorized amended oversight procedures and spending distribution formula for Miami's endowments.
In other activity, trustees:
adopted Miami University's Task Force Report on Affordability and Efficiency in response to Ohio Governor John R. Kasich's 2015 executive order for state-supported universities to recommend ways to offer an education of equal or higher quality while decreasing costs. Miami's report includes a five-year goal to increase student scholarships by at least $30 million.
approved the establishment of five Quasi-Endowments for the Farmer School of Business.
reappointed John Altman and Terry Hershey, national trustees, to each serve another three-year term.
honored Mike Pratt, associate provost and dean of Miami's Regionals, who retires June 30, 2016.