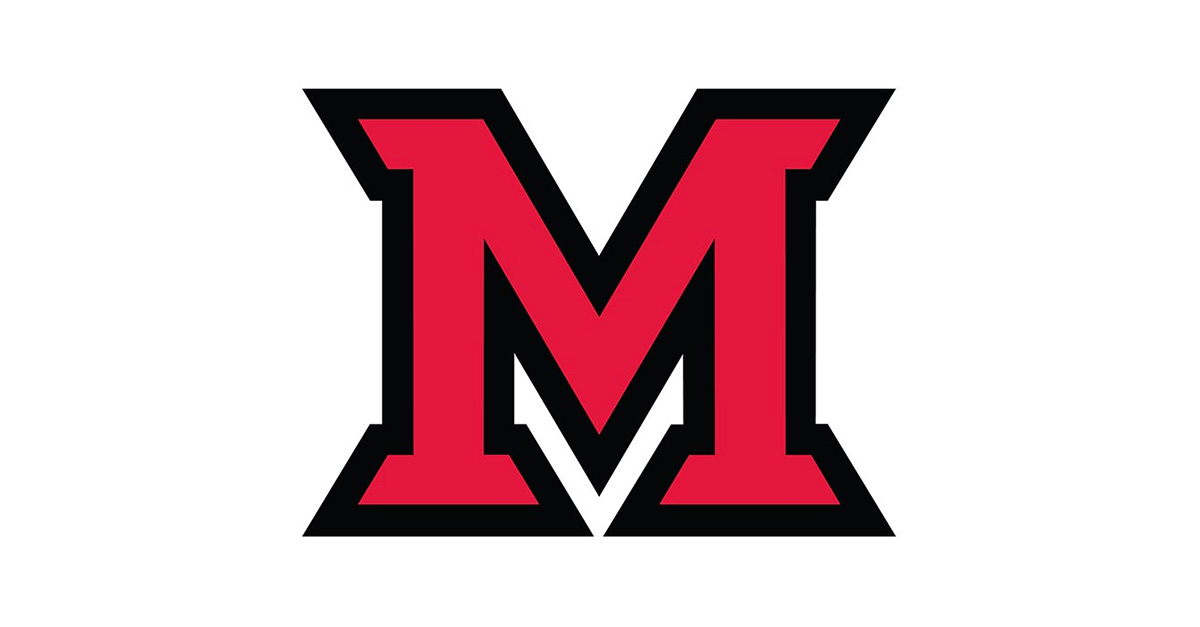 Jun 23, 2016
Miami University swimmers head to Olympic Swimming Trials
By Angie Renninger, intercollegiate athletics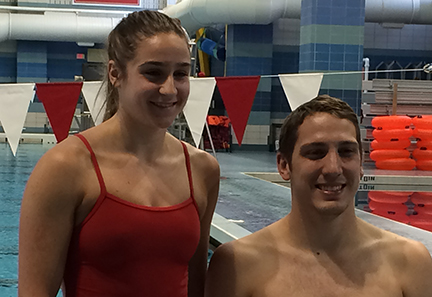 Elise Campbell and Evan Bader, and to the right, in action.
Miami University swimmers Evan Bader and Elise Campbell will compete in the Olympic Trails that run from June 26-July 3 in Omaha, Nebraska.
Bader, of Oxford, and Campbell, of Marshfield, Massachusetts, are both breaststroke specialists.
Campbell has two years of eligibility remaining with the RedHawks. She recently qualified in the 100 meter breaststroke at the Arena Pro Swim Series in Indianapolis, Indiana, on June 3, 2016, with a time of 1:11.38.
The preliminaries and semifinals for the women's 100m breaststroke are June 27, and the finals are June 28. Campbell is one of 129 women qualified for the event.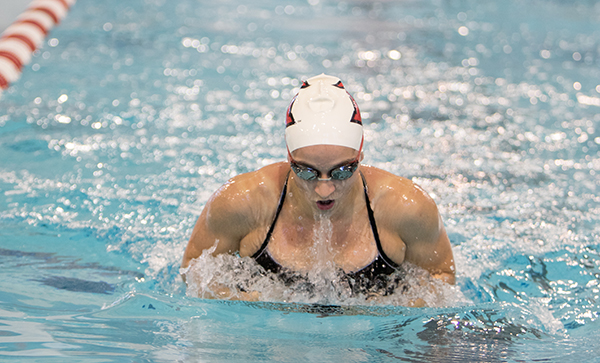 Bader recently completed his eligibility with Miami. He qualified in the 200m breaststroke at the Speedo Sectionals in Columbus on July 22, 2015, with a time of 2:18.06.
The preliminaries and semifinals for the men's 200m breaststroke are June 29, and the finals are June 30.
Bader is one of 126 men qualified for the 200m breaststroke, the same event in which Miami University alumnus Bill Mulliken (Miami '61) won Olympic gold in 1960 in Rome. Mulliken is one of just five Americans to win Olympic gold in the event.
The preliminaries begin at 11 a.m. (ET), and the semifinals/finals begin at 7:45 p.m. (ET) each day.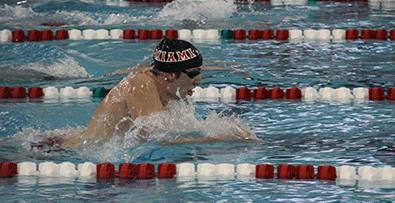 A video interview with Bader and Campbell is available online.
Bader is also one of four Miami swimmers to be named Honorable Mention Scholar All-Americans.