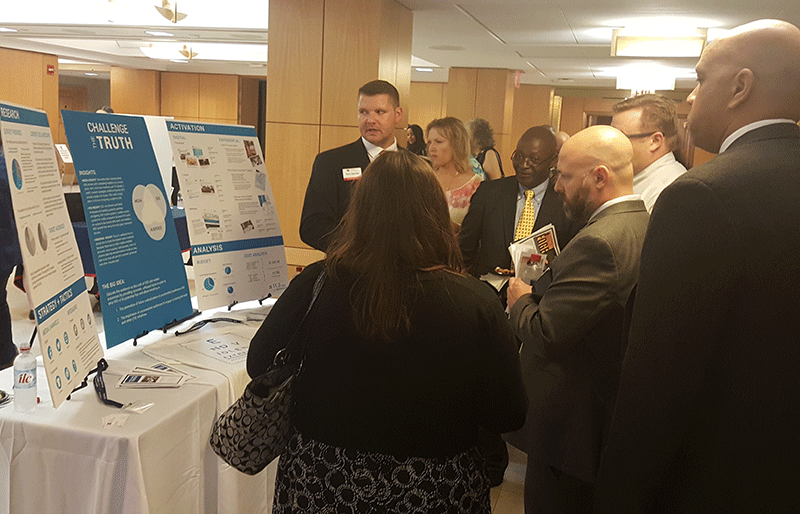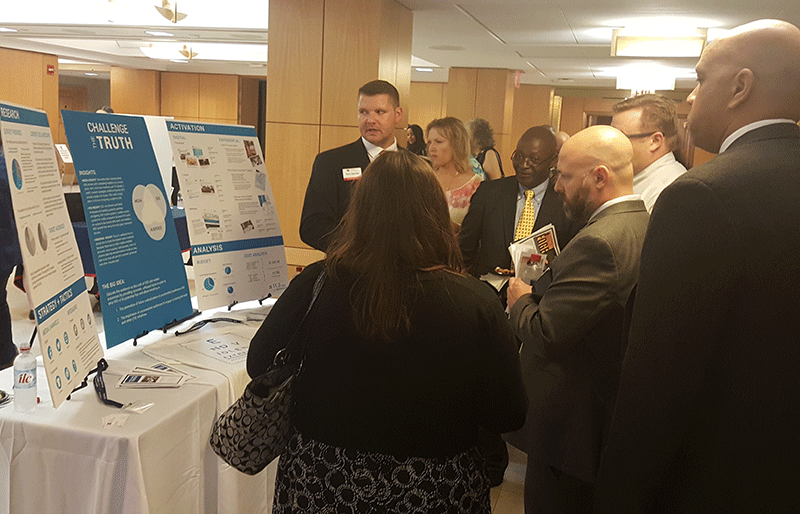 Miami's Ad Club creates campaign against extremism. Team member Tyler Steinke presented in Washington, D. C.
Jul 11, 2016
Miami student team earns honorable mention in "Peer-to-Peer: Challenging Extremism" competition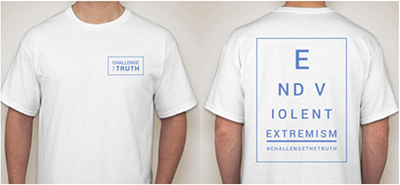 The team created an in-person and online campaign that included a survey, pamphlets, T-shirts, tweets and a website.
A team of Miami University students had a unique learning experience by taking part in a government-led initiative for college students to develop campaigns and social media strategies against extremism.
The team was among six universities that received honorable mention in addition to seven finalists at the national level of the "Peer-to-Peer (P2P): Challenging Extremism" initiative. The effort was led by the U.S. Department of State, managed by EdVenture Partners and supported in part by Facebook.
The State Department's Bureau of Educational and Cultural Affairs website says propaganda by extremist groups often targets impressionable youth and that the U.S. government is trying to come up with creative ways to challenge that rhetoric online. Teams in the competition received $2,000 to develop their campaigns.
"Through P2P, the U.S. government is working with university students to reach those individuals most susceptible to extremist messaging, as well as more general audiences and those who have the ability to make a difference," the website says.
This spring, Miami senior Tyler Steinke (who graduated in May) led his team of six students from the Miami Ad Club. Together they developed an advertising campaign clarifying fallacies in the media and sensationalized rhetoric relating to the Islamic State.
"We hoped to reduce fear-mongering with an ad campaign to explain ISIS' background" said Steinke, who led the project as a thesis for his degree in interactive media studies. "We found out people thought they knew about ISIS, but they really knew or only remembered the headlines."
The team created an in-person and online campaign that included a survey, pamphlets, T-shirts, tweets and a website. The effort resulted in more than 13,700 impressions across all channels with an 11.7 cents cost per impression. The team submitted its final project on May 4, and learned its results May 14. Being selected for honorable mention, Steinke presented a campaign overview on behalf of the team June 27 in Washington, D.C.
Other Miami students on the team include Autumn Grace Peterson, Kristen Koch, Corrine Maier, Elizabeth Marot and Mikhaela Renner.
A social media campaign created by Rochester Institute of Technology students won the general competition.
The panel of judges for the competition included representatives from Facebook, the U.S. Department of Homeland Security, the Combating Terrorism Technical Support Office, the National Counterterrorism Center, and the State Department.