Scenes from the 2015 festival above and below by Scott Kissell.
Sep 15, 2016
Celebrate the Latin American and Caribbean UniDiversity Festival Sept. 23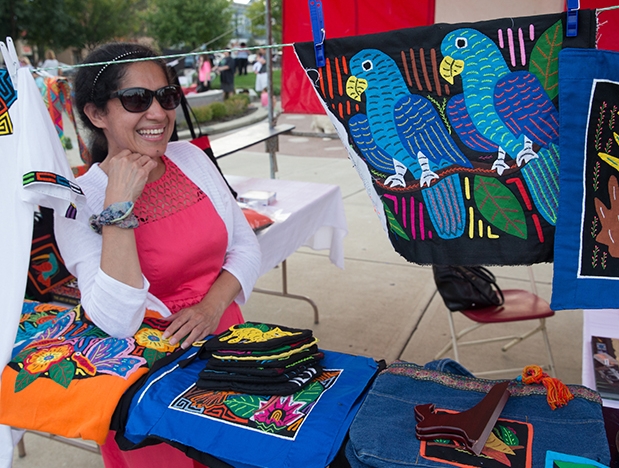 Miami University celebrates the 14th annual Latin American and Caribbean UniDiversity Festival Friday, Sept. 23, at the Uptown Parks in Oxford. The festival runs 5:30-9 p.m. and is free and open to all.
Food, music, dancing, traditional arts and crafts, children's activities and prizes are part of the festival that celebrates the people and cultures that are quickly emerging as the largest ethnic group in the United States. 
A voter registration drive by the Oxford League of Women Voters and an information fair with local community organizations are also part of the festival this year.
The festival schedule includes:
5:30 p.m., Welcome: Proclamation of the National Hispanic Latino Heritage Month and welcoming remarks
5:45 p.m., Amazon John and the "Silly Safari" live animal show.
6:15 p.m., El Corazon de Mexico, Mexican folkloric dance.
7 p.m., Festival Address by Miami President Gregory Crawford; parade of International Peace Day flags.
7:15 p.m., Toca Madera, Latin band.
8 p.m., Orquesta Son del Caribe, Latin band directed by Jaime Morales-Matos, associate professor of music. 
9 p.m., Grand prize and closing of festival.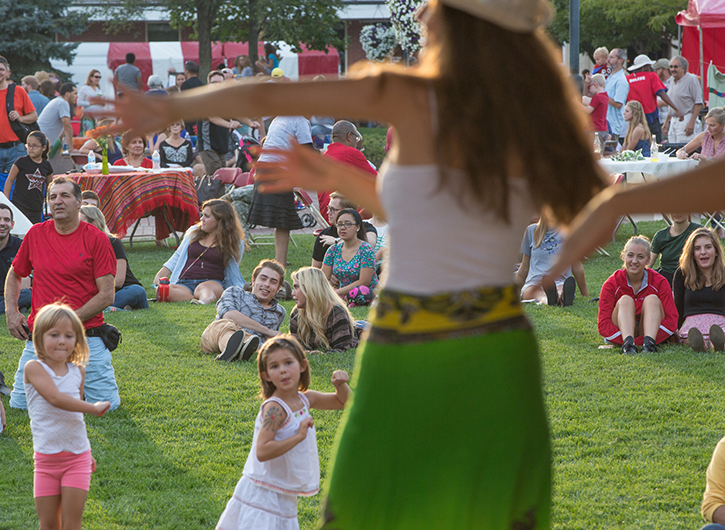 The festival — a collaborative effort to promote diversity and inclusion in the Miami and Oxford communities — is co-sponsored by the Center for American and World Cultures with support from many campus and Oxford community organizations and the Talawanda School District, along with the  Ohio Commission on Hispanic/Latino Affairs; and media partner Mujer Latina Today.
It is part of UniDiversity, a series of events planned at Miami to highlight National Hispanic Heritage Month, Sept. 15-Oct. 15.
Related program: The Molas: The Art of Being Kuna" 
In conjunction with the festival, Rita Smith (and festival vendor, pictured above) will give a free presentation and demonstration of the mola —  elaborate embroidered panels that decorate the blouses of Panama's indigenous Kuna women.  
The workshop — a partnership between CAWC and the Oxford Community Arts Center — is free and open to the public, no registration required:
2-3 p.m. Friday, Sept. 23, at the Oxford Community Arts Center.