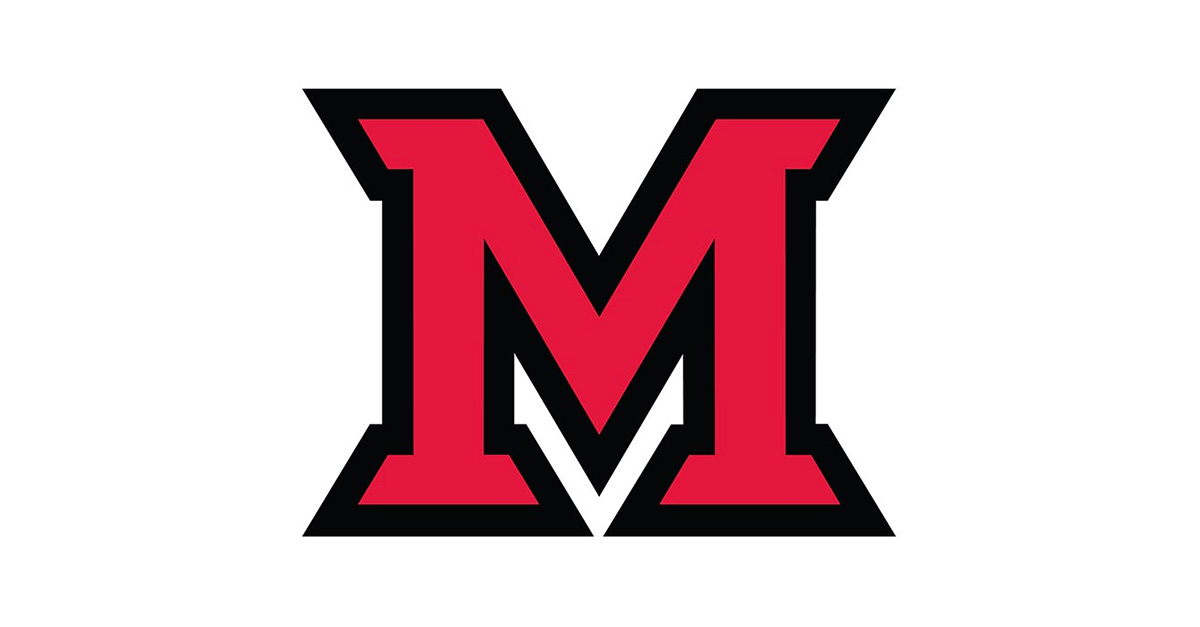 Oct 04, 2016
Alumnus and legendary football coach Ara Parseghian to receive President's Medal
The President's Medal
The President's Medal is a replica of the medallion worn by Miami University presidents during inaugurations and at other ceremonial moments.  It represents the seal of Miami University. 
"Around the outer circle thereof are the words, 'Sigillum Universitatis Miamiensis.' Within the circle are an open book, a globe, and a telescope, surrounded by these words as a motto: 'Prodesse Quam Conspici' which may be translated as: to accomplish rather than to be conspicuous." - Board of Trustees 1826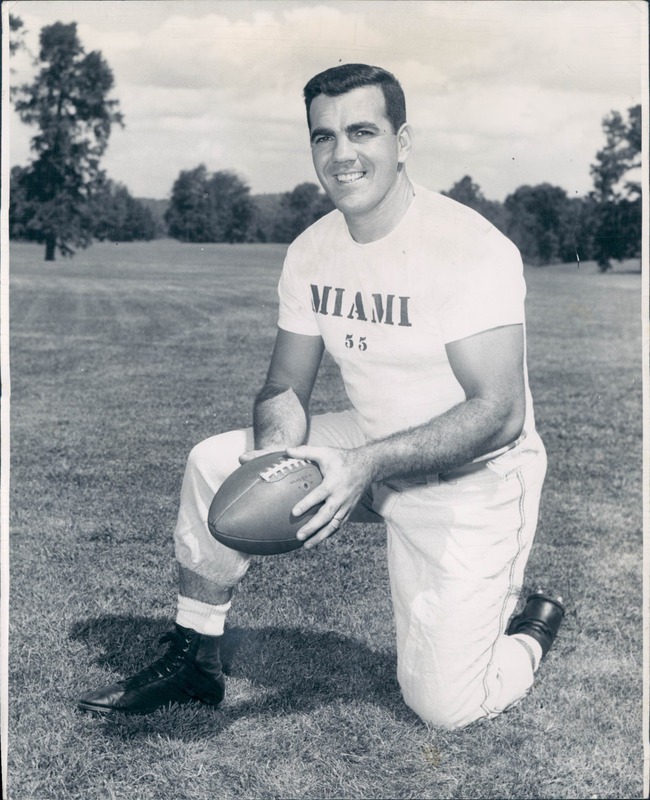 Ara Parseghian in his Miami football uniform.
Miami University alumnus and legendary football coach Ara Parseghian will receive the prestigious President's Medal in recognition of a lifetime of selfless devotion and dedication to improving the lives of others Monday, Oct. 10, during the inauguration of Miami President Gregory Crawford.
The President's Medal is presented to individuals of high achievement who have made significant contributions to Miami or to exceptional individuals who exemplify the university motto through their extraordinary service to their community.
"I have seen his commitment to social justice, I have seen him create change, and I have followed his virtuous leadership," Crawford said. "He exemplifies what it means to be a Miamian."
Parseghian, (Miami '49 and M.A. '54) served his nation in the U.S. Navy during World War II.
As a College Football Hall of Fame coach he built character, citizenship and national champions and was a leader in inclusive excellence. He was the first to integrate the University of Notre Dame coaching staff and the first to start an African American as the Notre Dame quarterback. 
Following football, he touched and improved countless lives through the Ara Parseghian Medical Research Foundation, and, while sadly losing his three grandchildren to the rare disease, Niemann-Pick Type C Disease (NP-C), he continues to this day to raise funds and hope for the cure. 
Crawford and his family are close friends to Parseghian and his family. Before coming to Miami, Crawford served as a dean at Notre Dame. In collaboration with Parseghian, Crawford has raised about $2 million in research and clinical trial funds for the foundation to find a cure for NP-C.
A coaching legend
Parseghian is one of the coaches in Miami's famed Cradle of Coaches. After the Navy, he enrolled at Miami and played three sports: football, basketball and baseball, lettering in all three. He then played two years for the Cleveland Browns of the All-American Football League and his former Miami coach Paul Brown.
He returned to Miami in 1950 to assist Woody Hayes in football. When Hayes went to Ohio State, Parseghian became Miami's head football coach. In five years he guided Miami to a record of 39-6-1 and won two MAC titles. After spending eight years at Northwestern, he moved in 1964 to Notre Dame where he amassed a winning record of 170-58-6, including two national championships in 1966 and 1973.
Parseghian received an honorary doctorate from Miami in 1978 and served on Miami's board of trustees for nine years (1978-1987).
The community is invited to celebrate the inauguration of Crawford, Miami's 22nd president, at 4 p.m. Monday, Oct. 10, at Millett Hall. The event is open to the public. No tickets are required.