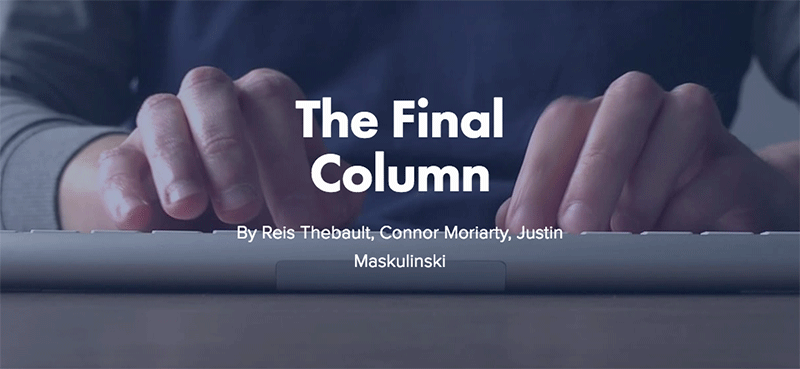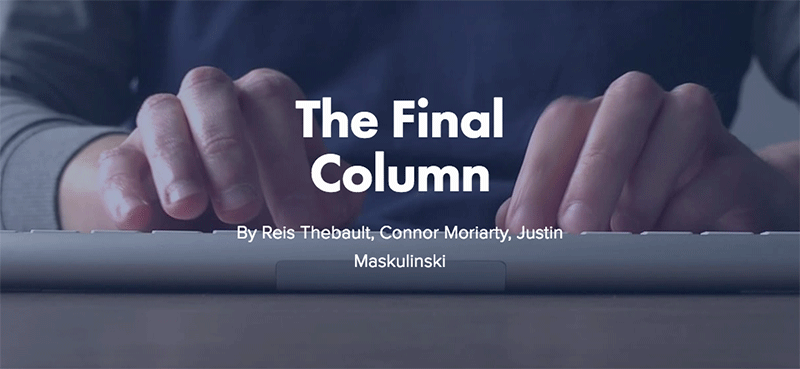 An award-winning, student-produced podcast was developed in a journalism capstone course.
Photo: Courtesy of the podcast series
Oct 21, 2016
Student-produced podcast honored in international competition
Three recent Miami University graduates received a second-place award in an international competition for a podcast episode they created. The award was announced at the 2016 Broadcast Education Association Super-Regional Conference.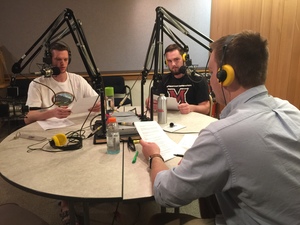 (Photo: "Now What?" podcast series.)
Justin Maskulinski, Connor Moriarty and Reis Thebault, who graduated in May 2016, created the podcast series "Now What?" with other students in the new journalism capstone class, True Stories in Sound. The series is about college seniors and their stories as they move into the next phase of their lives.
The three won in the student creative works-audio category for their episode, "The Final Column." The class was taught by Joe Sampson and James Tobin, both of media, journalism and film.
The audio competition gathered 75 entries from all over the world. The first-place award was given to a student at the American University in Cairo and the third-place award to two students from the University of the Punjab in Pakistan.