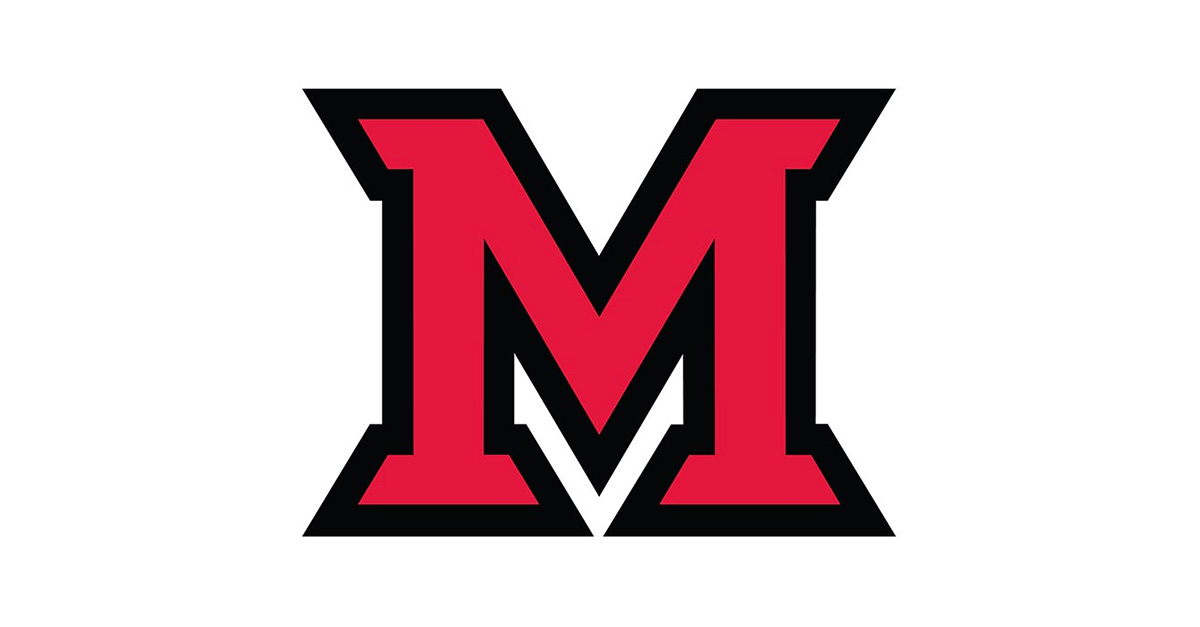 Oct 24, 2016
Miami's innovative stormwater management highlighted in the 2016 Sustainable Campus Index
By Susan Meikle, university news and communications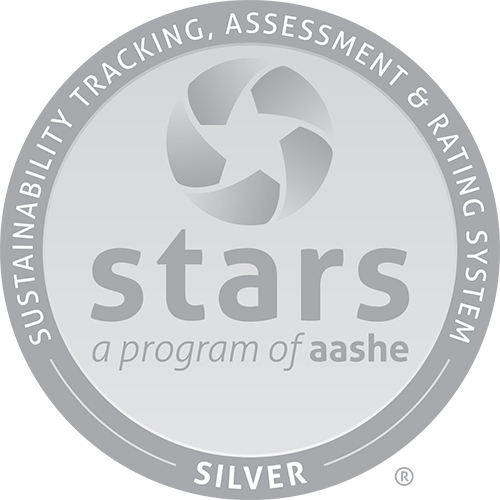 Miami University has been highlighted in the 2016 Sustainable Campus Index (SCI) in the Water section for its efforts in advancing sustainability in higher education.
The Association for the Advancement of Sustainability in Higher Education (AASHE) published the 2016 SCI today (Oct. 24). It highlights innovative and high-impact initiatives from colleges and universities that submitted a Sustainability Tracking, Assessment & Rating System (STARS) report in the 12 months prior to July 1, 2016.
Miami submitted a STARS report in March 2016 and reached silver status with a score of 63.5 percentage points. The score was only 1.5 percentage points short of gold status and far above Miami's score of 45.39 in its first STARS report submitted in 2013 (reports are made every three years).
"Miami's participation in STARS and recent accomplishments in the area of water demonstrates significant leadership and commitment to advancing sustainability," said Meghan Fay Zahniser, AASHE's executive director. 
There are numerous credits possible within each category of STARS. The one in which Miami scored 100 percentage points was innovation, for uncommon or groundbreaking practices or outcomes.

Above: The Upper Pond during installation of coiled heat exchangers in 2014 (photo by Yvette Kline). Below: Upper Pond at sunset in 2016 (photo by Ricardo Trevino).
Miami is highlighted in the 2016 SCI for its innovative use of stormwater ponds.
Miami's recent stormwater installation combines stormwater treatment and management, geothermal heating and cooling, energy reduction and water conservation.
Through this system, rainwater is collected, slowed, cooled and cleaned using best management practices as it moves southward and downhill across Western campus.
At the head of the journey, the Upper Pond provides heat exchange equivalent to 30 geothermal heat exchange wells, to supplement the 315 conventional vertical wells that were part of the first phase of the Western geothermal project. This additional capacity was achieved by using coiled heat exchangers at the bottom of the pond.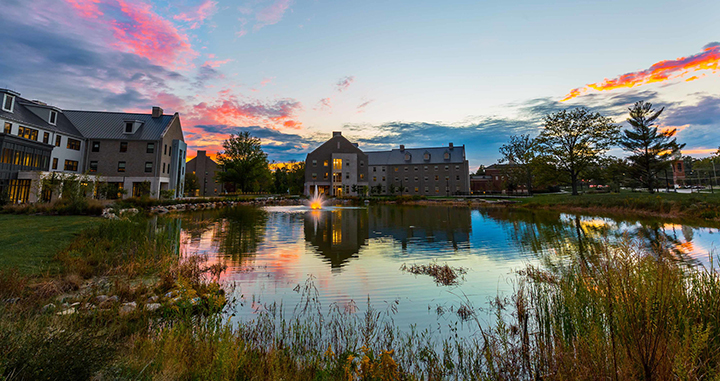 In addition to collecting rainwater, the ponds also collect up to 5,000 gallons per day of air conditioning condensate. The Lower Pond, a stormwater detention basin, accepts water from the Upper Pond and collects runoff from a 25 acre basin that includes Bishop Woods and Cook Field. Water from it is used to irrigate Cook Field. 
Miami also received STARS innovation credits for:
Use of the social cost of carbon in utility master plan optimization.
Welcome Week mobile app with 10 sustainability tips covering a variety of topics applicable to campus life - for new incoming Miami students.
Interpretive signage mounting method.
Miami's STARS team collected information from many people within and beyond Miami.  View Miami's 2016 STARS report online. 
"We are pleased to recognize Miami University for working to secure a thriving, equitable and ecologically healthy world by incorporating sustainability into campus operations, administration, engagement and academics," Zahniser said.
Read more about Miami's stormwater ponds and rain gardens.