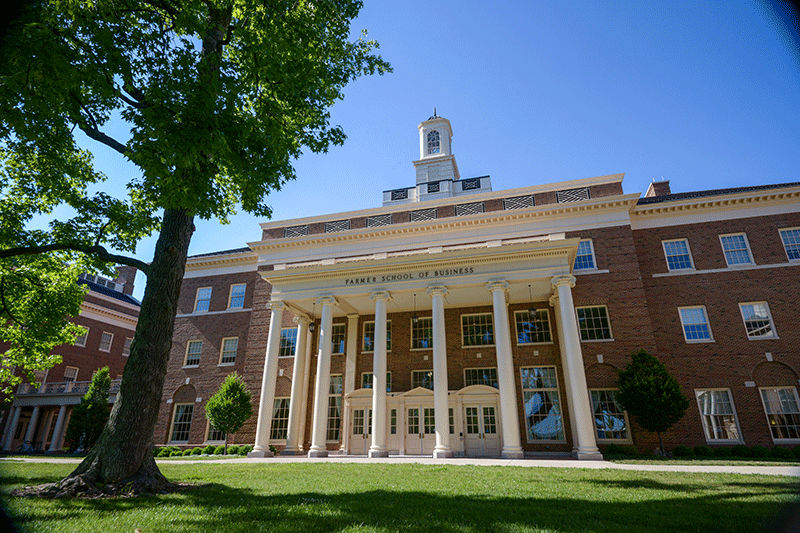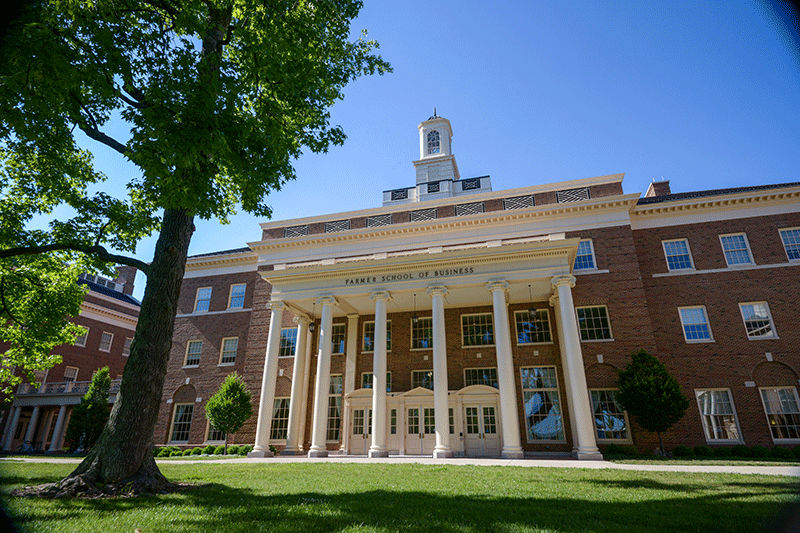 Farmer School of Business ranks among the top 25 undergraduate business schools.
Nov 15, 2016
Farmer School of Business among top 25 undergraduate business schools per College Choice
Miami University's Farmer School of Business has been recognized as one of the best undergraduate business schools in the nation by College Choice, an online resource that helps high school students in their college searches.
The Farmer School is ranked 25th among public universities on the list of 50 Best Undergraduate Business Schools for 2017. It ranks 38th among private and public business schools on the list.
Criteria for the ranking include results of a survey of college freshman by the Higher Education Research Institute at UCLA. The students rated academic reputation, financial aid offerings and overall cost of school. The survey also took into account graduate success rates in the postcollege job market. Those factors were weighed equally with publicly available data from U.S. News & World Report, the National Center for Education Statistics, and PayScale.com.
"We are certainly pleased to be recognized as one of the world-class undergraduate business institutions by College Choice. While we understand that for many students, the use of rankings form part of their decision criteria, we encourage them to consider many other variables and information sources as well," said Matt Myers, Farmer School dean and Mitchell P. Rales Chair of Business Leadership.