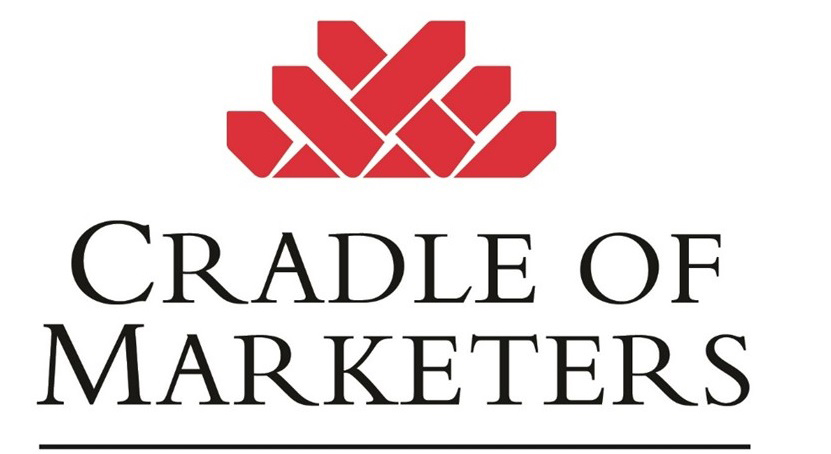 Apr 05, 2017
Miami hosts top marketing professionals at "Cradle of Marketers"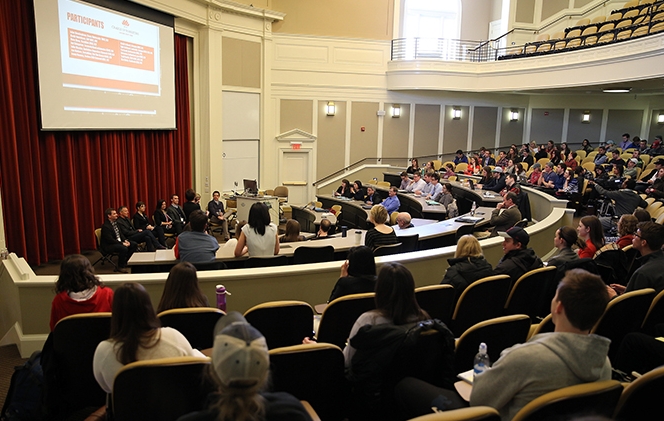 Cradle of Marketers panel, 2015 (photo by Jeff Sabo).
Miami University's Farmer School of Business hosts top marketing executives – all alumni — from internationally known companies for its annual "Cradle of Marketers." The two-day event is Thursday-Friday, April 6-7.
This year's "View from the Top" and "Marketing Skills for the Future" panels are open to the public and feature 17 marketing executives with Jenny Rooney, ('92) editor of Forbes' CMO Network, serving again as moderator. Miami, long known for its trademarked "Cradle of Coaches," boasts an impressive alumni roster who are high-level marketing executives at Forbes Global 2000 companies.
"Beyond Woody Hayes, Bo Schembechler, Ara Parseghian or Paul Brown, and that's only naming a few, Miami has a 'Cradle of Marketers' too," said Rooney.
Rooney, along with fellow alumnus Dave Knox ('03), presented the idea to Miami's marketing department in the fall of 2012. The first cradle was held the following spring.
"I interviewed so many CMOs and other advertising executives, and a lot of them were Miami alumni, and I thought, 'there's a critical mass of amazing marketing leaders coming out of Miami. They need to get together,'" said Rooney.
Designed to give students access to high-level executives, the model has been implemented at other universities, including Duke University's Fuqua School of Business.
"View from the Top," a career-oriented discussion, is from 5:30-6:45 p.m. Thursday in Taylor Auditorium at FSB, and "Marketing Skills for the Future," a discussion of the future of the industry, is from 1:30-2:30 p.m. Friday in 0025 FSB.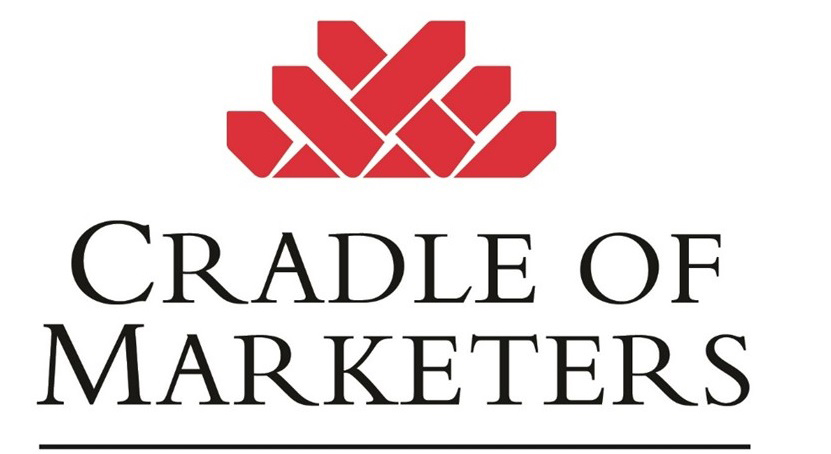 This year's panelists, in addition to Rooney and Knox, managing director (WPP Ventures) and CMO (Rockfish Interactive), include:
John Birmingham, EVP (Mediavest Spark)
Jim Ensign, chief digital officer (Republic Bank & Trust)
Erin Fagan, director (Teradata)
Julie Felss Masino, SVP and president (Fisher-Price)
Kevin George, CMO and president (Mosaic)
Dave Hutchison, SVP of marketing (SAP)
Mark Irace, CMO (FanDuel)
John Kadlic, president (Resource Ammirati)
Doug Ladd, VP (Johnson Medtech)
Jay Livingston, investor and former CMO (Bank of America)
Jon Podany, chief commercial officer (LPGA)
Kate Pratt, director of marketing partnerships (Madison Square Garden)
Jeffrey Rohrs, CMO (Yext)
Kyle Schlegel, global marketing director (Wilson Sporting Goods)
David Schwab, EVP (Octagon First Call).
For more information about this event, visit http://miamioh.edu/fsb/cradle-of-marketers/.