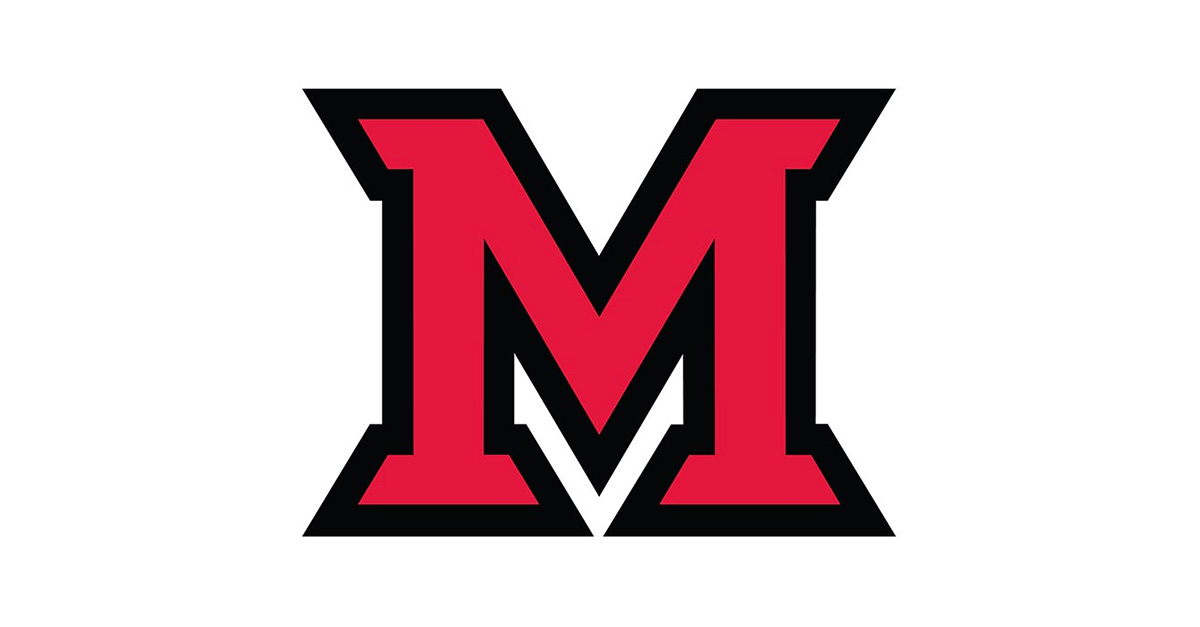 Apr 21, 2017
Proactive advising, economic impact, new degrees at trustee meeting
Efforts to continually improve student success at Miami University include converging areas of data analytics and personal advising.
Miami's Student Success Committee (SSC) reported to Miami University trustees at their April 20-21 meetings that SSC members are working to identify key success markers and to intervene earlier in a student's time on campus to support him/her in achieving those markers. Already, data show at-risk students gaining in GPA and retention.
Miami's increased retention and graduation rates, both goals of its 2020 Plan, were part of the integrative, holistic approach toward strengthening student success since the SSC was formed in 2014. Committee members are from the divisions of Academic Affairs, Student Affairs and Enrollment Management and Student Success.
Initiatives undertaken to date include use of predictive analytics for advising, identifying at-risk students, use of the UNV 101 and First-year Experience courses to emphasize career goals as a means of encouragement, analysis of a student satisfaction survey and transition survey of new students, academic policy review and enhanced international student support.
Ron Scott, assistant vice president for diversity initiatives, updated trustees on development of the university's diversity and inclusion statement, a draft of which was shared with all Miami campuses for feedback and ideas.
President Greg Crawford's presentation included highlights of diversity initiatives tied to academics, co-curricular experiences and the performing arts.
He also informed trustees of Miami's recent economic impact report showing:
For each $1 the state of Ohio invested in Miami University in fiscal year 2016, the university generated an additional $7.30 from other sources.
In 2015-2016, Miami University and its employees, students and visitors spent an estimated $920 million in Ohio. Using a common multiplier of 1.0608 (dollars spent at least one more time, on average, before leaving Ohio), the total annual impact of this spending was $1.9 billion – more than 25 times greater than the state's $75.8 million investment in the university.
Trustees approved two new academic programs: a bachelor of science in education studies in the College of Education, Health and Society and the master of fine arts in experience design in the College of Creative Arts.
The board authorized the award of contract for the Central Campus Parking, Infrastructure and Site Improvements Project with a total project budget not to exceed $6 million. The project improvements address increased parking and pedestrian activity due to the relocation of the Admission Visit Center, an upcoming package center in Shriver Center and the May opening of the east wing of Armstrong Student Center.
Improvements include renovation and expansion to six parking lots, the art quad landscape and hardscape, gutter and curb repairs on Maple Street, tunnel top/sidewalk replacements on Maple Street, and related signage. The project will be performed in phases and is expected to be complete by November.
Trustees approved the creation of several quasi-endowments in the College of Education, Health and Society, all from divisional carryforward funds:
Education Health and Society Scholarship Fund quasi-endowment in the amount of $2,500,000.
EHS Dean's Discretionary Fund quasi-endowment in the amount of $2,500,000.
Department of Kinesiology and Health Operational Support Fund quasi-endowment in the amount of $1,500,000.
Department of Kinesiology and Health Facilities and Equipment Fund quasi-endowment in the amount of $1,500,000.
Department of Family Science and Social Work Discretionary Fund quasi-endowment in the amount of $50,000.
The board clarified the role of its academic and student affairs committee to assist the Board of Trustees with oversight responsibilities in the following university areas, among others: long-term academic plans, strategic enrollment plans, retention and graduation rate plans and goals, research activities, Miami's role in the University System of Ohio, student life, campus safety, student health initiatives, structure and organization for addressing student conduct concerns, and student life initiatives.
In other actions, trustees:
Approved the recommendation of the Committee on Naming of Campus Facilities to call a new residence hall on the former tennis courts site on north quad Presidents Hall at least for the interim.
Changed the title for Tom Herbert, vice president for advancement, to senior vice president for advancement.
Approved emerita/emeritus status for several retiring faculty and administrators.