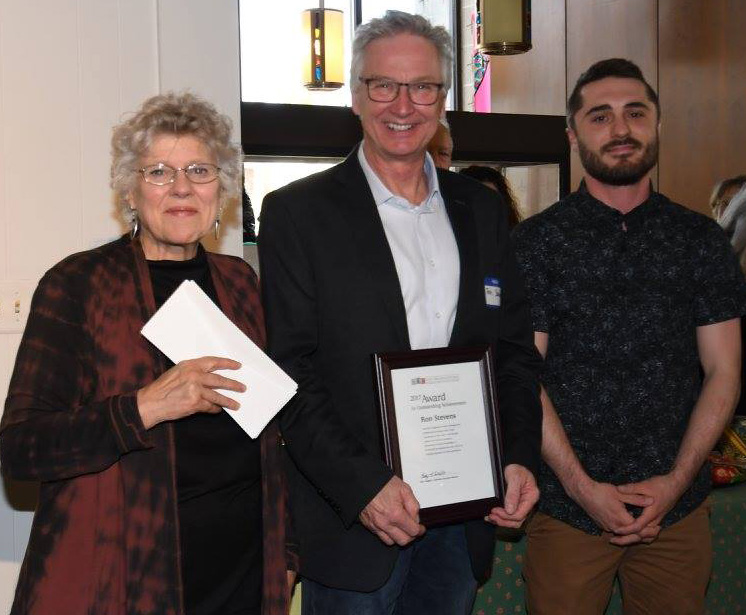 A sampling of the CraftSummer courses offered this year.
May 25, 2017
CraftSummer and its director recognized for outstanding achievement
By Margo Kissell, university news and communications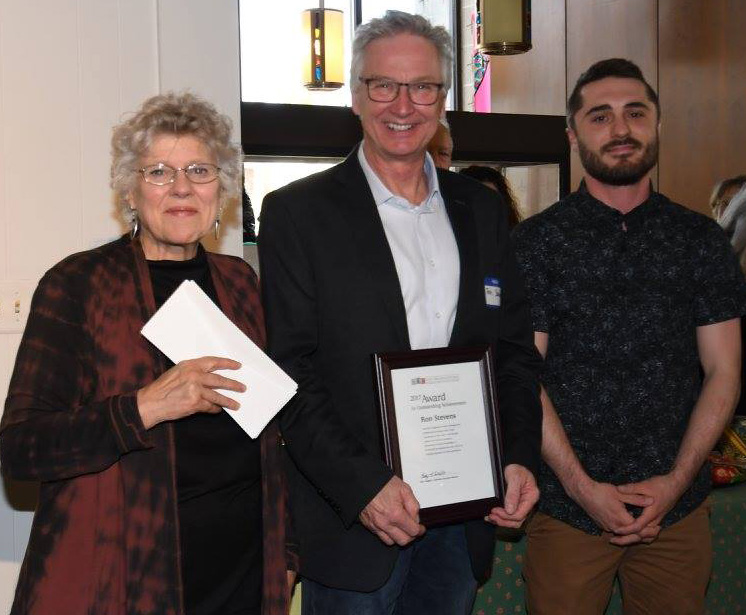 Ron Stevens, center, with Ohio Designer Craftsmen Executive Director Betty Talbott and Miami art instructor Joe Paushel.
CraftSummer's art workshop program and its director, Ron Stevens, have received the Ohio Designer Craftsmen's Outstanding Achievement Award for furthering and enriching the field of fine crafts and its artists.
Stevens accepted the award May 7 at the Ohio Craft Museum in Columbus.
CraftSummer has been providing hands-on art education at Miami University for more than 40 years. Its mission is to strengthen creativity, develop personal expression and provide a sense of community among individuals interested in art, design and the crafts.
Stevens has been director since 2000. In 2012, he expanded his responsibilities to include director of the Art Center in Phillips Hall.
The Art Center — which is home to CraftSummer workshops, along with the art building and Hiestand Hall — houses studios for ceramics, metalsmithing, glass, drawing and digital photography. During the school year, the center's studios are used for art department sprint courses. 
Stevens is gearing up for CraftSummer 2017 Workshops. About 100 people will participate in the weekend and weeklong classes in June, which filled up quickly.
"We are back on an uptick of enrollment. All of our classes are currently full. We actually have a waiting list," said Stevens, a professional photographer.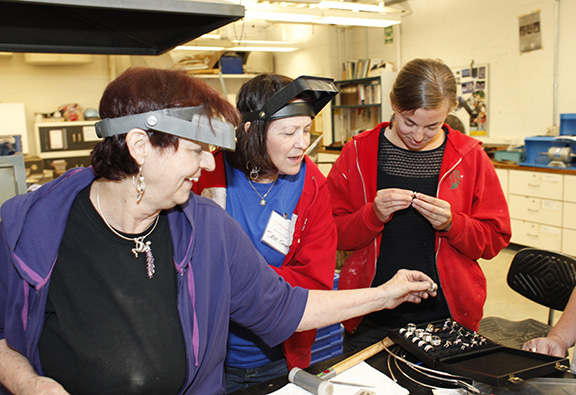 Instructor Ginger Seiple, a nationally known metalsmith, describes ring styles to participants in her jewelry-making class. Below, Jim Killy, Miami emeritus sculpture instructor and instructor with CraftSummer, works with a student to pour hot bronze into a mold (photos courtesy of Stevens).
CraftSummer had a dual purpose when it was established in 1976, Stevens said. Organizers wanted to give art graduate students experience in areas they may not get from normal coursework, such as bronze casting or specific types of metal techniques. They also wanted to help K-12 art teachers interested in learning new techniques.
Since then, the program has expanded to provide classes aimed at artists — both professional and amateur — from across the region.
His favorite part has been watching those who fall into the "serious leisure artist" category take a chance and discover a new passion.
"Honestly, just about every summer I have at least one person in tears telling me that this changed their life. My belief is there's an artist in all of us," he said. "We really work on creating an environment here where people are encouraged to explore."
Stevens noted, "We've had several artists who are working artists and successfully selling their work that came out of first taking a CraftSummer class."
He credited the uptick in interest to CraftSummer offering a noncredit portion a few years ago.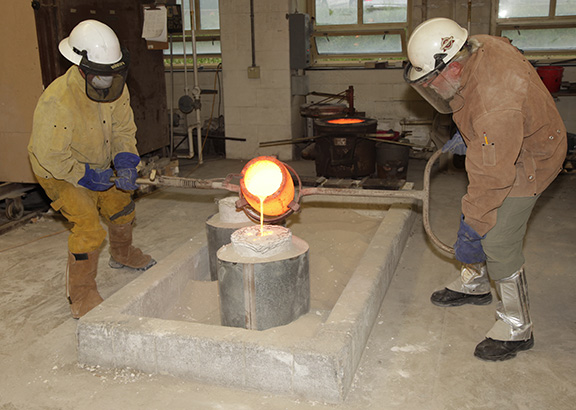 Participants through the years have come to the Oxford campus from the Midwest as well as California, Texas, New York, Alaska and elsewhere to attend the classes in bookbinding, ceramics, metals, paper arts and more.
He hopes this next round of participants go home with a renewed excitement about making art, plus some new techniques, inspiration and ideas.
The reward for him is seeing new faces each year, as well as many returning participants looking forward to the classes that provide an experiential-based learning opportunity with others who have similar interests and are seeking the same challenges.
"They love that community experience," he said.