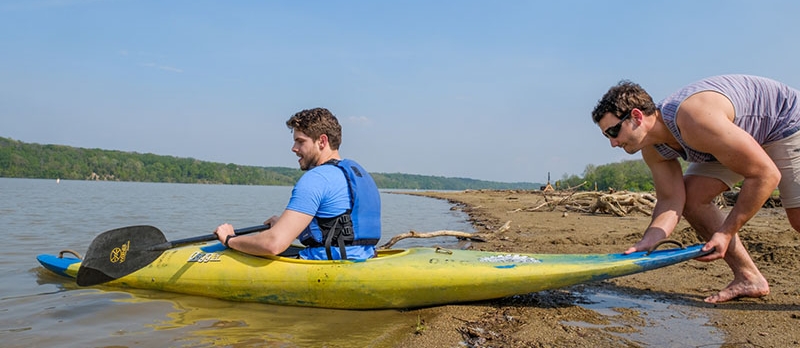 May 11, 2017
Paddles in hand, a friend in their hearts: Ohio River journey to raise awareness, funds for suicide prevention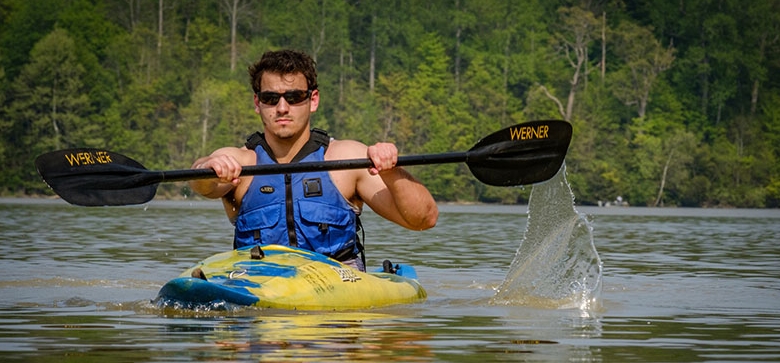 Jackson Gray, on Acton Lake, will journey down the Ohio River with fellow Miamian Quinton Couch and friend Tyler Brezina to raise awareness about mental health and suicide prevention (photos by Scott Kissell).
By Margo Kissell, university news and communications
Two Miami University students and a friend will embark on a 981-mile journey down the Ohio River in a canoe and kayak to raise awareness about mental health and funding for suicide prevention.
Jackson Gray and Quinton Couch, along with Tyler Brezina, a student at Bowling Green State University, will begin their river adventure in Pittsburgh on Saturday, May 20. If things go as planned, they hope to finish in 40 days on June 29 near Cairo, Illinois, where the Ohio joins the Mississippi River.
(Read about their launch from Pittsburgh and view a photo gallery in the Pittsburgh Post-Gazette's May 22 story "Trio paddling entire Ohio River to raise awareness, funds for suicide prevention.")
Gray, a junior from Canton majoring in civic and regional development, came up with the idea as a way to honor the memory of his best friend from high school. James Halley, 18, died on Oct. 2, 2014, when both were freshmen attending different colleges.
Gray said the upcoming journey, which they're calling Race the River 2017, has helped them start a difficult conversation about suicide. The American Foundation for Suicide Prevention (AFSP) calls it the 10th leading cause of death in the United States, with 44,193 Americans dying by suicide each year.
"The way we look at this trip is to use this platform to advocate for such an important issue," said Gray, who has spoken about it on campus, including at this year's Mental Health Forum as well as to Greek organizations.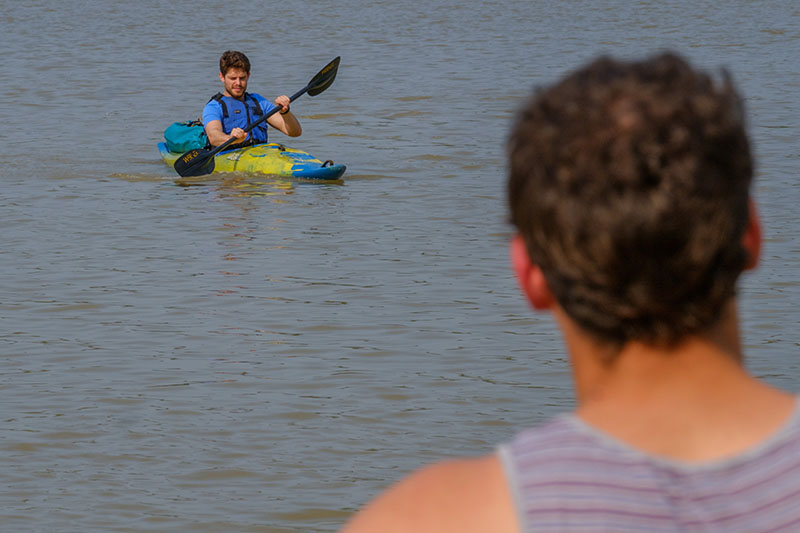 Quinton Couch paddled on Acton Lake in Hueston Woods State Park near Oxford this week.
He and Couch said they have been most touched by the personal stories of people who have spoken to them afterward about their own struggles with mental health or about how their lives were touched by suicide.
Couch, a senior from Ross majoring in diplomacy and global politics with a minor in Arabic, Middle East and Islamic studies, said preparing for the trip has shown him the importance of having support. That's true for those struggling with mental health issues, too, he said.
Couch joined the team this winter after hearing Gray talk about his plans at Bagel & Deli, where both students work.
"We don't want any other family to feel that way, to experience that loss," said Gray, who was moved to get involved after Halley's death.
"Once this trip came up," he said, "I felt like I was doing something about it."
Planning the trip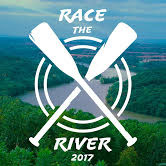 Helping them organize the river trip has been Sabrina Jewell, outreach and marketing coordinator for Oxford Seniors and a member of the mental health subcommittee for the Coalition for A Healthy Community – Oxford Area.  
"It was very easy to see his passion and need to do something positive," said Jewell, who became their adviser after a mutual friend introduced her to Gray.
With assistance from Jewell and a team of six interns in an entrepreneurship class, they devised a fundraising and marketing plan. Their goal is to raise $7,000 for AFSP and $3,000 for river trip expenses through a GoFundMe page. A "Race the River 2017" Facebook page provides links to both.
Couch said they plan to document their trip on the Facebook page, hoping people will "follow us down the river" and contribute to the cause.
"The community has been tremendously supportive," Gray said.
In additional to individual donors, Jewell said they have gained some sponsors, including Bagel & Deli (donating $1 from every Stacy's Mom bagel sold), Seaview Outfitters and Miami's Outdoor Pursuit Center, which is letting them use a canoe and kayak for the trip.
Paddling down the river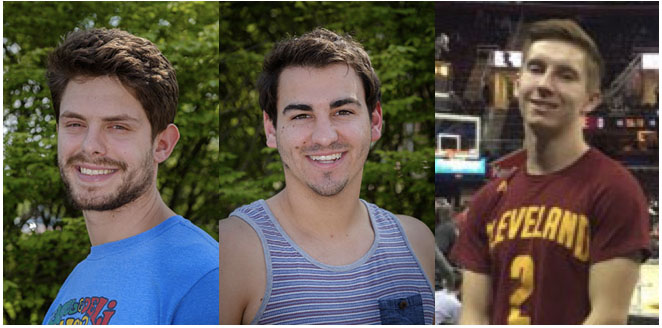 Left to right: Quinton Couch, Jackson Gray and Tyler Brezina.
At 22, 21 and 19, the three students believe they could be the youngest on record to complete the 981-mile journey.
All three are outdoorsy but not as experienced with canoeing. Brezina is an Eagle Scout who knew Halley in high school.
"He's our go-to guy for everything from building campfires to tying knots," Couch said.
Gray and Brezina did a five-day trip down the river last summer. That Paddle for Prevention effort was a good trial run for this much longer journey.
"We're not going to rush ourselves," Couch said. "We realize the undertaking that this is and we're just going to take it day by day."
They have meticulously planned out every detail using an invaluable Ohio River guidebook, said Couch, adding that each week they've met with Jewell to set goals.
They plan to buy food every five days and hope to be off the river each evening to build a fire, eat, set up tents and have everything done by sundown so they can be back on the river the next morning to start it all over again.
"I think they're amazing," Jewell said. "It's not just an idea and talking about it. They're actually doing it."