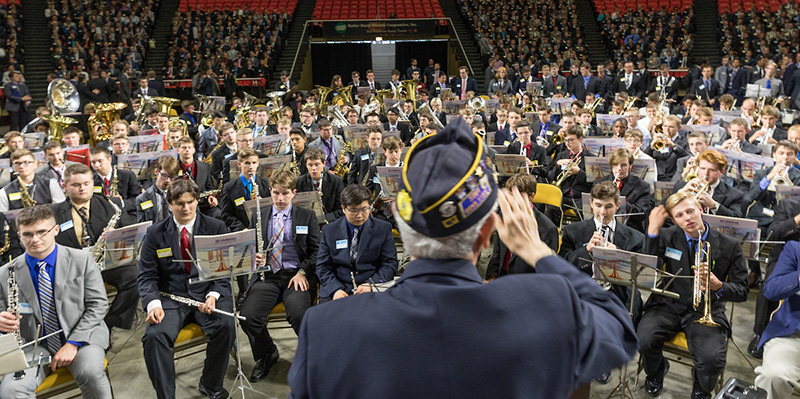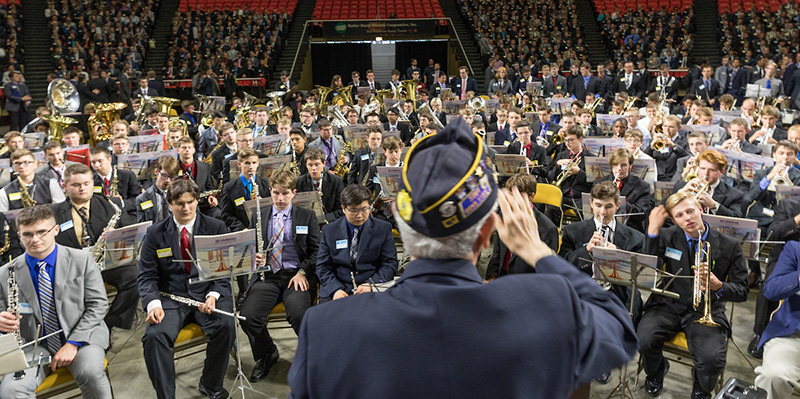 About 1,200 high school students will spend a week at Miami learning about civic leadership.
Jun 12, 2017
Gov. John Kasich addresses student leaders at Buckeye Boys State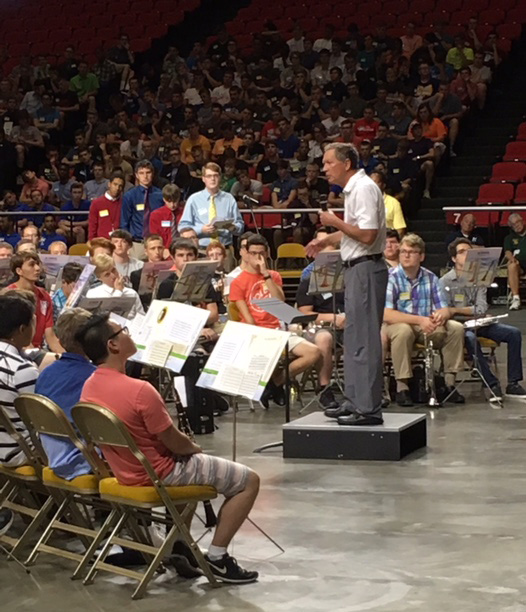 Ohio Gov. John Kasich encourages students to be true to themselves.
Ohio Gov. John Kasich was at Millett Hall Monday morning to address about 1,200 male high school leaders on campus for the eight-day American Legion Buckeye Boys State program.  
Miami University is hosting Buckeye Boys State for the first year in a five-year contract.  
Kasich advised the boys on topics he said he repeats to his 17-year old twin daughters: to be true to themselves, to not even try illicit drugs, and to be mindful that decisions they make are helpful to others.
This is the first time in three years the governor has attended the American Legion Buckeye Boys State. Other visitors this week include Paul A. Pride, colonel of the Ohio State Highway Patrol, Ohio Supreme Court justices Patrick Fischer and Sharon Kennedy, State Senator William Coley, II and Congresswomen Margaret Conditt and Candice Keller. Attorney General and Miami alumnus Mike DeWine may also attend the event.
The American Legion Buckeye Boys State program is a hands-on experience in the operation of the democratic form of government, the organization of political parties and the relationship of one to the other in shaping Ohio government.
Founded in 1936, Buckeye Boys State is the largest Boys State program in the nation, representing nearly 600 Ohio high schools, several online high schools and the home-schooled community.
"Buckeye Boys State is a fantastic program promoting civic leadership and numerous opportunities for boys approaching adulthood. It got me started on the work I do today," said Randi Thomas, Miami's director of institutional relations and a Buckeye Boys State alumnus.
"Everyone runs for a position. It means half will lose. I was one who lost. I believe I learned more about myself and government and how you can have an impact without having a title. Those lessons have served me well to this day."
Parents' day for the participating students is Saturday, June 17, and graduation is Sunday, June 18.