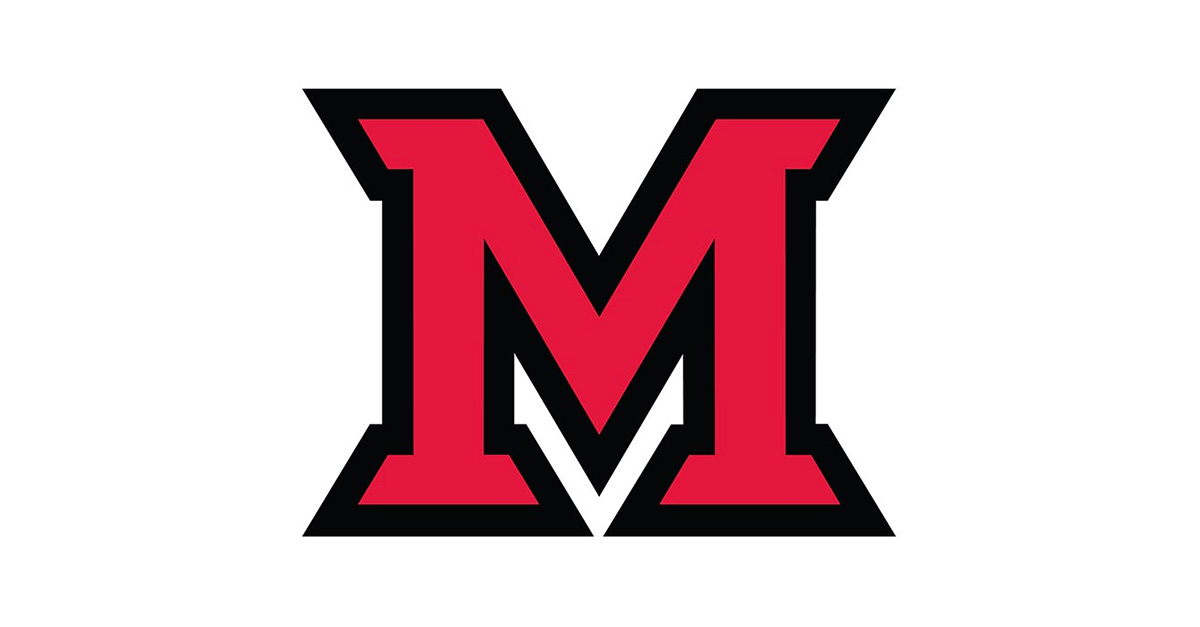 Jun 01, 2017
First place and finalist awards go to Miami students in national journalism contest
Miami University senior A.J. Newberry has been named the national winner in editorial cartooning in the Society of Professional Journalists' 2016 Mark of Excellence competition. Newberry, a film studies and graphic design double-major, was one of 51 first-place winners. Newberry's entry included three pieces in his ongoing "Extrospective Field Journal" series.
Newberry's cartoons have run in every issue of The Miami Student since spring of his freshman year. Now design editor, he also creates photos, photo illustrations and video projects for the paper. In the spring, he and first-year journalism student Ceili Doyle produced "High-Risk: Miami's Drinking Problem," a 37-minute documentary about alcohol use by Miami students.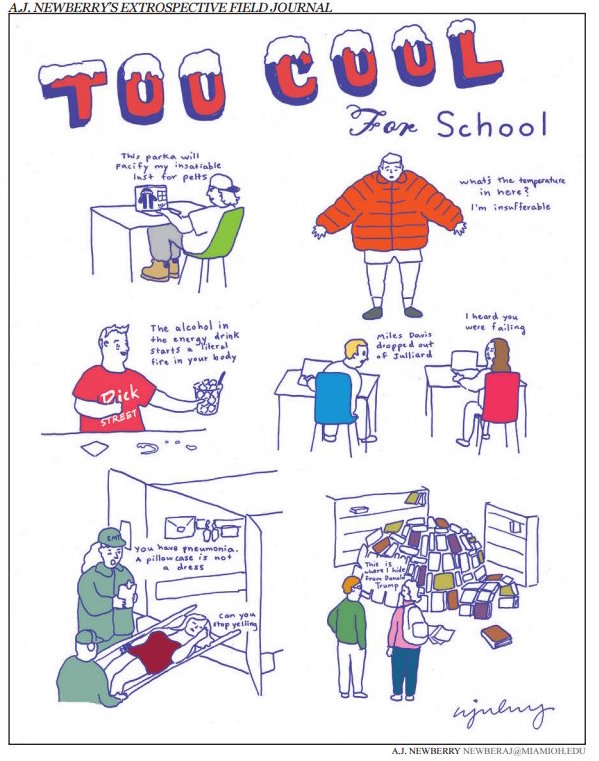 A sample cartoon from A.J. Newberry's winning entry.
Fifteen May 2016 Miami graduates were also recognized in the competition, with two entries selected as national finalists:
Reis Thebault and Emily Tate were recognized for in-depth reporting, including writing about Miami's presidential search, published in The Miami Student. Thebault, now attending the Berkeley Graduate School of Journalism at the University of California, was editor at the time. Tate, now a reporter with EdScoop.com, was managing editor.
Thebault, Tate and 13 classmates were recognized in the "online audio feature" category for podcast stories about graduating seniors grappling with the uncertainties of postcollege life. The "Now What?" podcasts were produced for a spring 2016 capstone class.
The students were among 28 Miami students and alumni who were recognized with Mark of Excellence awards at the regional level in April. Six of their entries won first place in Region 4, with another seven entries noted as finalists. Nationally, the Society of Professional Journalists received 3,501 Mark of Excellence entries for 2016. First-place winners will be recognized in September at the national convention in Anaheim, Calif.