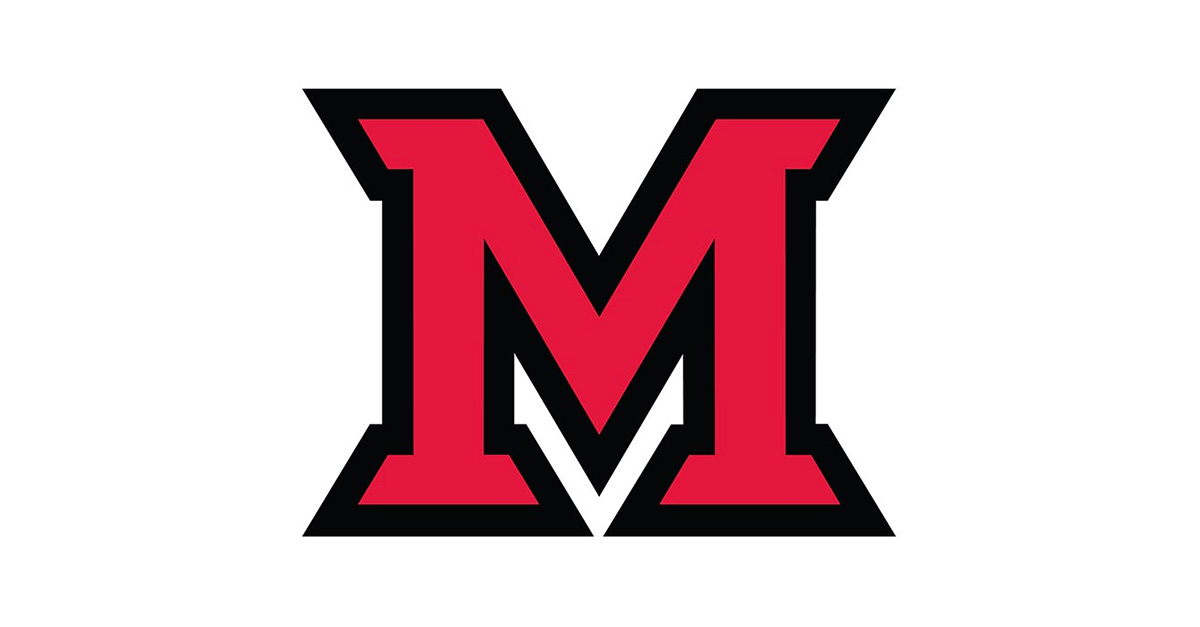 Jun 23, 2017
Miami trustees set tuition for 2017-2018
(This story was updated July 6 following passage of Ohio's budget.)
Miami University has set tuition rates for the 2017-2018 academic year. 
Several tuition rates
For Ohio resident undergraduates not covered by the Miami Tuition Promise (mostly juniors and seniors) tuition and fees are unchanged from last year, at $14,263. Ohio-based students will continue to enjoy a 20 percent discount for online courses taken during summer and winter terms. Out-of-state returning students will pay $32,199, a 2 percent increase.
For students who enrolled for the first time this past year on the Oxford campus, there also will be no increase in tuition as provided by the Miami Tuition Promise program. For Ohio students entering Miami for the first time this summer or fall, the Miami Tuition Promise also applies, which will hold tuition and fees (including technology, facilities and transit fees) unchanged for four years, Trustees approved a rate of $14,958 for them. For nonresident students entering Miami for the first time, trustees set the Tuition Promise undergraduate tuition at $34,211.
Graduate school, at $13,812 for in-state full-time students, increased 2 percent. Regional campus tuition rates for Ohio students are frozen for the 2017-2018 academic year. Lower-division Ohio students (less than 68 hours earned) at the Regionals will again pay $5,137 and upper division Ohio students will pay $7,783 – the same amounts they have paid for the previous three years.
All tuition resolutions from the June 23 board of trustees meeting authorized Miami's senior vice president for finance and business services to amend figures as needed once the state budget was passed. Final tuition rates will be posted to Miami's OneStop site soon after they are available.
Other business and recognitions
Trustees passed a budget (with no changes following the passage of the state budget) of $801.8 million, that includes modest merit and salary improvement increases for faculty and staff.
Trustees approved the establishment of a bachelor of arts in public health, with a major in public health, College of Arts and Science and College of Education, Health and Society.
In an annual report, David Sayler, director of intercollegiate athletics (ICA), updated trustees on student-athlete performance and athletic conference news. Miami's student-athletes had the second highest GPA in ICA history last semester at 3.3.
Student-athletes also posted a record year for service, volunteering at least 4,039 hours this academic year, with the football team accounting for 1,099 hours and the softball team putting in the most hours/student at 23.5.
Miami members of Pi Sigma Epsilon marketing and sales fraternity and adviser Don Norris, professor of marketing, were publicly thanked by Gary Cates, senior vice chancellor of the Ohio Board of Regents, for their thoughtful and successful process researching and developing five options for a new name for the state's adult education, skills and literacy program. Cates lauded the professionalism of the students and the positive focus of the chosen name and tagline, Aspire: Learn More. Earn More.
Board chair Mark Ridenour recognized two retiring Miamians for careers in support of Miami and one who is changing roles:
Ray Mock, assistant vice president for alumni relations.
John Moore, an IT support analyst who handled media technology for 122 consecutive board meetings.
Amy Wentzell, assistant to board secretary Ted Pickerill, who is moving to another department at Miami.
In other actions, trustees:
Approved rank of emeritus and emerita for several retiring faculty and staff.
Approved miscellaneous fees such as lab, recreational sports center and child care fees.
Changed Michael Kabbaz's title of vice president for enrollment management and student success to senior vice president for enrollment management and student success.
Re-elected David K. Creamer to a three-year term commencing July 1 as treasurer of Miami University.
Elected Bruce A. Guiot to a three-year term as associate treasurer of Miami.
Awarded an honorary degree of Doctor of Humane Letters (L.H.D.) to Lilavati Bansal, who at age 99, is still an active poet, author and songwriter.
Awarded an honorary degree of Doctor of Laws (LL.D.) to Patricia Breen Lang (Miami '59 and '64), a Miami educator, counselor and civil rights defender.
Authorized the senior vice president for finance and business services to proceed with the North Campus Landscape Improvements project by executing a change order to the New Residence Hall at Tennis Court and Withrow Court projects with a value not to exceed $5,000,000 (from local funds).