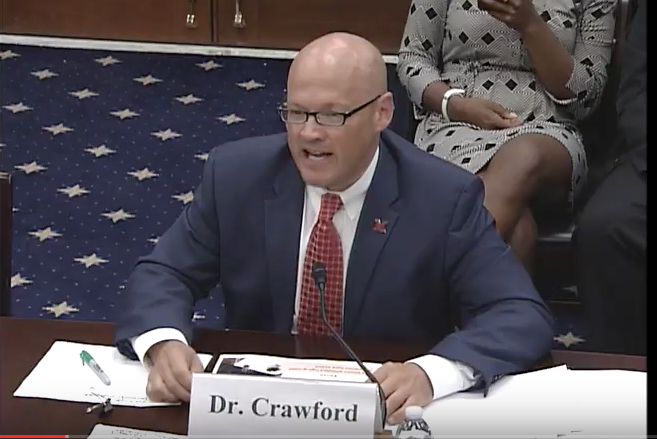 Jul 20, 2017
President Crawford touts Miami's entrepreneurial mindset on Capitol Hill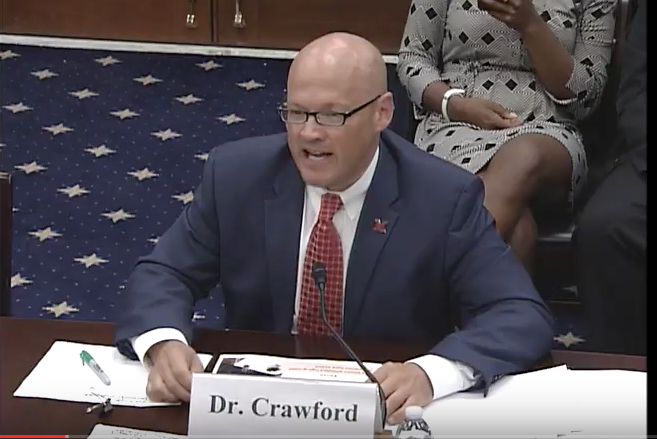 President Greg Crawford testifies before U.S. House Committee on Small Business.
Miami University President Greg Crawford testified before the U.S. House Committee on Small Business Wednesday, July 19, on Capitol Hill, championing higher education's vital role in entrepreneurship development.
Chaired by U.S. Rep. Steve Chabot, R-Ohio, the committee is exploring potential policy options to help spur small business growth.
During his testimony, Crawford described how universities cultivate business and civic leaders using an entrepreneurial thought process in all majors.
He provided numerous examples of how Miami embraces entrepreneurship by encouraging students to think creatively and learn through trial and error.
Read his full statement online.