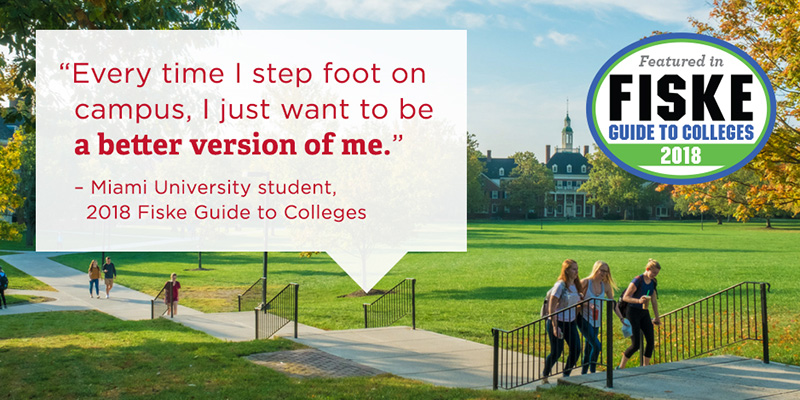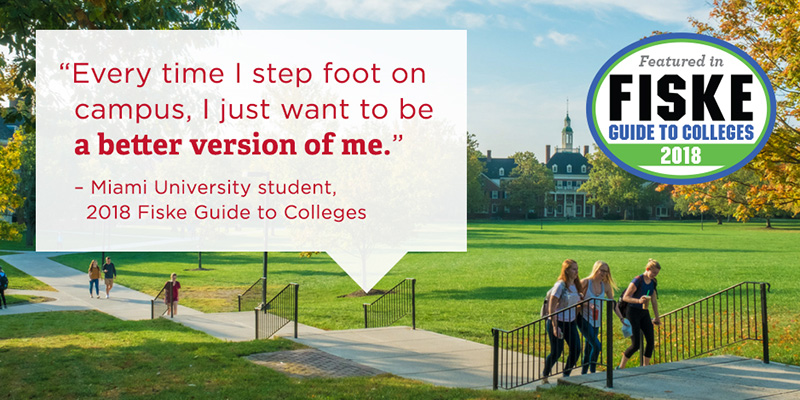 Students praise Miami's accomplished faculty and institutional resources in the 2018 Fiske Guide to Colleges.
Jul 13, 2017
Fiske Guide to Colleges 2018 lists Miami among the nation's best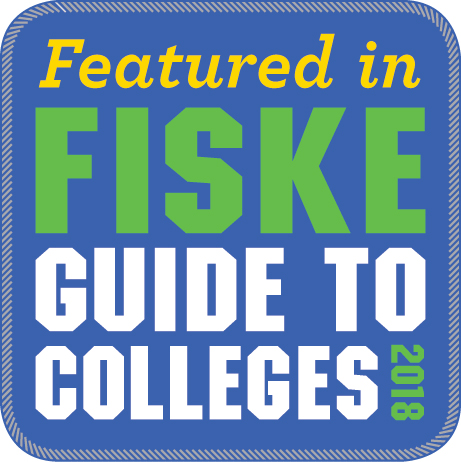 Miami University's strong academic reputation, dedicated and accomplished faculty, high-caliber students, and high graduation rates are praised in the Fiske Guide to Colleges 2018, a guide of the "best and most interesting" schools.
The guide commends Miami for its strong emphasis on liberal arts and its opportunities for research, travel abroad and leadership.
This year's edition includes information on more than 300 four-year universities out of more than 2,200 considered. Miami is one of 13 Ohio public and private universities featured in the guide.
Fiske refers to Miami's strength in providing experiential learning opportunities with requirements promoting competency in written communication as well as critical-thinking skills.
Frequent campus events and special guest speakers encourage engagement on issues of difference, diversity and privilege.
The guide also said, "Undergraduate research gets a lot of attention at Miami . . . including the competitive Undergraduate Summer Scholars Program, which gives 100 students a stipend, free tuition, and a project allowance to complete a nine-week faculty-mentored project."
"The academic climate at Miami is both competitive and collaborative," said one student. "Students are encouraged to work together, but each student is also individually motivated to succeed."
Another student said, "Every time I step foot on campus, I just want to be a better version of me, and it is amazing that I am able to do that through the resources of the institution."
Miami professors are praised by a quoted student as "extremely knowledgeable and … dedicated to assisting students both in their educational and personal development."
In the Fiske Guide list for preprofessionals, Miami is noted for being a:
Public university strong in architecture and interior design.
Public university strong in business.
Major university strong in music.
Other programs noted include:
Finance
Marketing
Accountancy
Psychology
Biology
International Studies
Interactive Media Studies
Gerontology
The Fiske Guide to Colleges was first published more than 30 years ago. Miami consistently appears among featured schools.