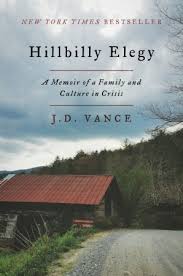 Aug 21, 2017
First-year students to hear from mayor of "America's Best Community"
Convocation 2017 kicks off fall semester: Students to discuss the book Hillbilly Elegy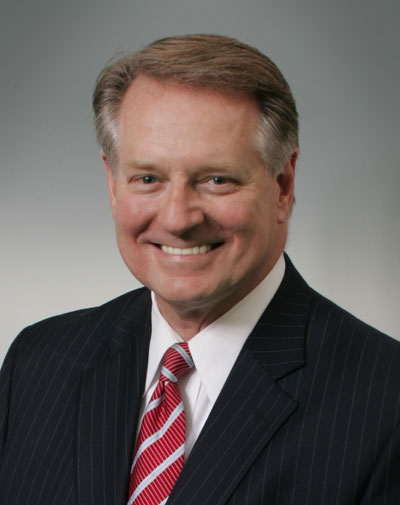 Stephen Williams, Mayor of Huntington, West Virginia
By Carole Johnson, university news and communications
Stephen T. Williams, mayor of Huntington, West Virginia, named "America's Best Community," is the keynote speaker for Miami University's Convocation Friday, Aug. 25.
Williams spearheaded revitalization projects in Huntington to combat issues similar to those highlighted in the book Hillbilly Elegy: A Memoir of a Family and Culture in Crisis by Middletown native J.D. Vance. The book is required reading for all incoming first-year students.
View highlights of Convocation 2017.
Hillbilly Elegy is the story of Vance's upbringing in Ohio and Kentucky. He writes of his family's struggles living as part of the "white working class" of Middletown as they straddled their Appalachian culture with mainstream expectations. The book takes readers on Vance's journey from his roots to his graduation from Yale Law School, highlighting the plight of family members and community.
Issues common to Middletown and Huntington included dwindling opportunities for employment, increasing poverty and skyrocketing health concerns, including drug abuse.
"We believe Mayor Williams' address will provide an important bridge between the very personal experiences of J.D. Vance, who was raised in nearby Middletown, and the larger world of possibilities in which we can all participate as friends, neighbors and citizens," President Greg Crawford wrote in his Convocation letter to faculty and staff.
In April 2017, with its revitalization plan ready, Huntington received the grand prize of $3 million from Frontier Communications, DISH Network, CoBank and The Weather Channel, who sponsored the America's Best Community competition.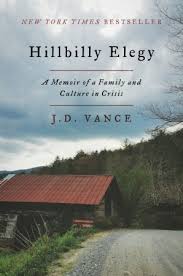 Hillbilly Elegy was this year's required reading for first-year students as part of Miami's Summer Reading Program.
The Huntington Innovation Project "will transform neighborhoods and blighted spaces where the old manufacturing and coal-sector economy has declined into hip hubs for innovative manufacturing and healthy community improvements — all connected by high-speed broadband," according to the city's website.
Williams was elected as Huntington's 47th mayor in 2012. He has led development of programs to combat drug trafficking and related crime, while promoting prevention and treatment options for addicts.
Through previous grants, the city began work on reuse of underutilized, former manufacturing facilities located along the Ohio River and addressed the city's decades-long problem with storm water flooding. A multi-million-dollar commercial development project at Huntington's riverfront park is part of those efforts.
Convocation 2017
The summer reading program has operated continuously since 1982 and plays a prominent role in Convocation — a special event that welcomes Miami's incoming first-year class with a day of activities.
"This is a chance for Miami to model for our entering students the manner in which academic discourse can contribute to understanding of complex societal issues," wrote Crawford.
This year's convocation begins at 9 a.m. Aug. 25 at Miami's center of campus, known as the Hub, located on the lawn by the university's seal.
About the author
J. D. Vance grew up in the Rust Belt city of Middletown and the Appalachian town of Jackson, Kentucky. He enlisted in the Marine Corps after high school and served in Iraq. A graduate of Ohio State University and Yale Law School, he has contributed to the National Review and The New York Times and has appeared on Fox News, CNN, MSNBC, and CNBC.
Follow @MiamiOHNews on Twitter.