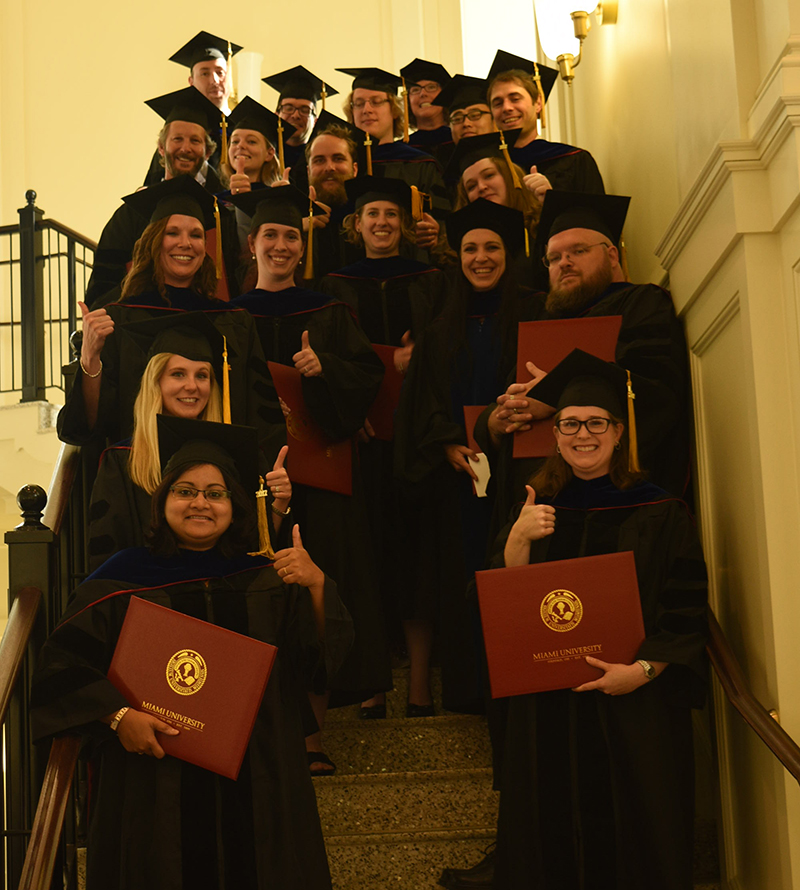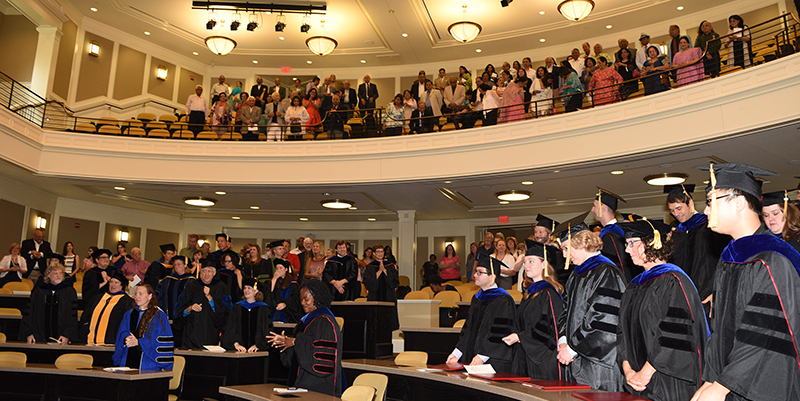 Miami recognized 22 students who received their doctorate degrees.
Photo: GradImages
Aug 15, 2017
Honorary doctorates recognize lifetime achievements of two women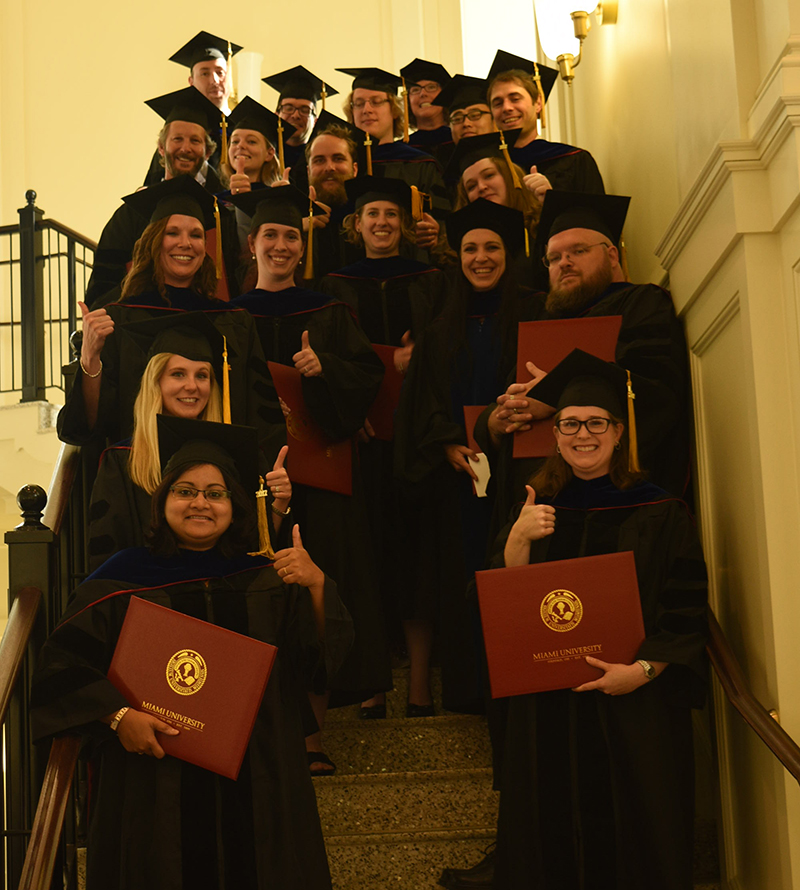 Doctoral students celebrate their achievements during a special ceremony. (Photo courtesy of GradImages.)
By Ritter Hoy, university news and communications
In addition to 22 doctoral degrees awarded during a special hooding ceremony Friday, Aug. 11, two accomplished women received honorary doctorates from Miami University.
Miami alumna Patricia Breen Lang (Miami '60 Med '64) was presented an honorary doctorate of laws degree. She was also the guest speaker for the ceremony.

Raised in southwestern Ohio, Lang was the first in her family to attend college. She realized education was her path to independence, and she committed herself to being an exceptional student.
After receiving her master's, Lang worked as a teacher and therapist in a mental health center. She later built a successful property management company with her husband and is a generous donor to her alma mater.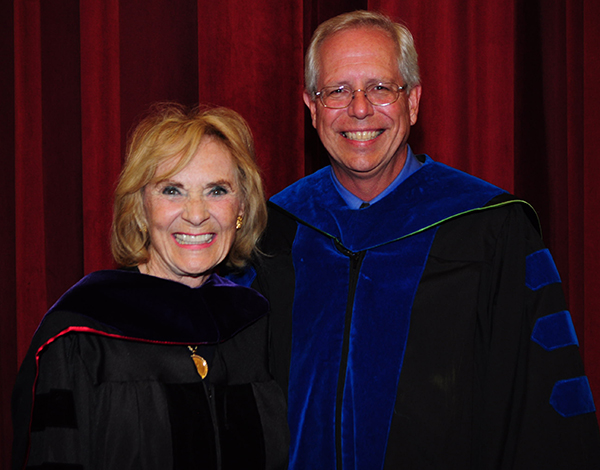 Alumna Patricia Breen Lang was surprised with an honorary doctorate degree. (Photo courtesy of GradImages.) Watch Lang as she receives her honor.
The Langs committed a minimum of $1 million to establish the Patricia and Stephen Lang Support Fund, which will support graduate-level research — particularly for female students. The funds will be use for awards, stipends, assistantships, travel and research exchanges.

"It was at Miami University, especially in graduate school, that I learned to believe in myself, that I could achieve anything I set out to achieve, that I could succeed at anything into which I put forth effort, and that there is nothing I need to fear," said Lang.
Lilavati Bansal, a 99-year-old poet from India was also recognized with an honorary doctor of humane letters degree during the ceremony.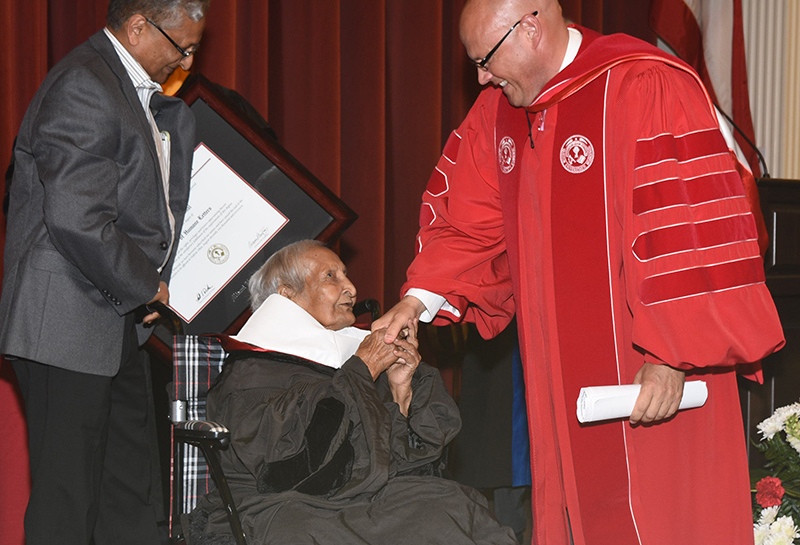 Lilavati Bansal is honored with an honorary doctorate for her work as a writer and a poet. (Photo courtesy of GradImages.)
She has written more than 25 books in her native language and is very active in the greater Cincinnati area Indian community, which affectionately calls her "Ammaji," meaning "mother" in Hindi.