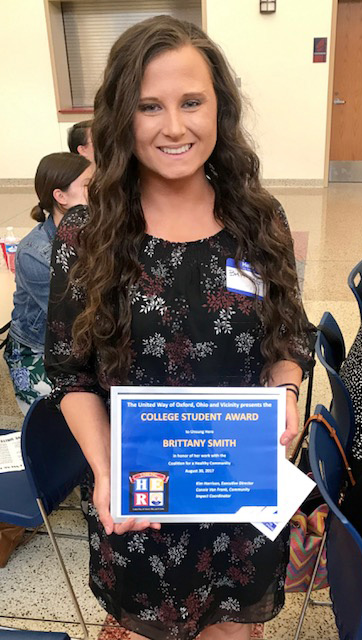 Sep 04, 2017
Miami University's unsung heroes receive honors from United Way of Oxford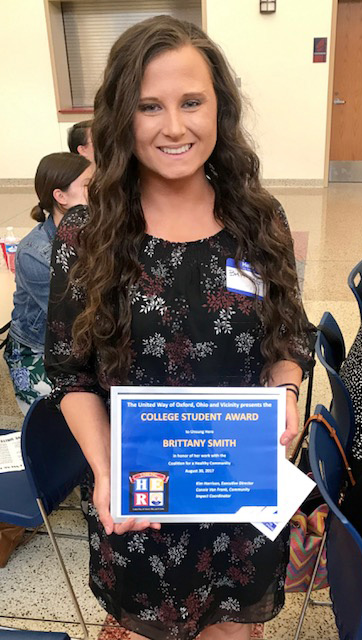 Miami University student Brittany Smith and members of the Classified Personnel Advisory Committee (CPAC) received Unsung Hero awards from United Way of Oxford at a ceremony on Wednesday, Aug. 30.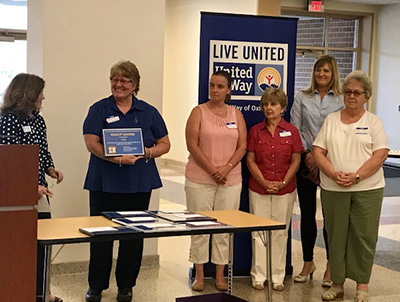 Smith, a senior public health major in the College of Education, Health & Society, won the College Student Award for her work with the Coalition for a Healthy Community, a local organization that supports initiatives to promote the Oxford community.
CPAC won the Group Award for the committee's passion and commitment to The Miami Holiday Project, a local annual service event that accepts holiday donations for children in foster care in Butler and Preble counties. Anita Sackenheim, The Miami Holiday Project chair, accepted the award alongside project founder and former CPAC president Nancy Coon, as well as other Miami representatives Heidi Neace, Bev Flaig and Katie Pirgyi.
The United Way of Oxford recognizes local community heroes committed to advancing the common good.