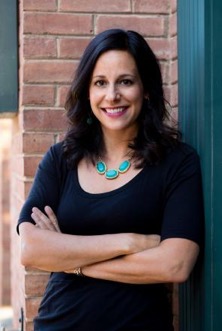 Oct 05, 2017
Miami alumna is National History Teacher of the Year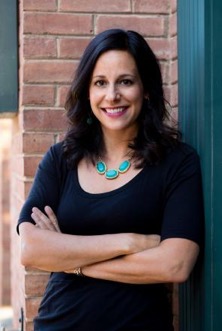 Sara Ziemnik
By Claire Wagner, university news and communications
Calling her a "rock star among teachers," the Gilder Lehrman Institute of American History has named Sara Ziemnik (Miami '99) National History Teacher of the Year.

After being named Ohio History Teacher of the Year by Gilder Lehrman, she became a candidate for the national award, which recognizes outstanding K-12 American history teachers across the country.

Ziemnik teaches AP U.S. history and world history at Rocky River High School in Rocky River, a suburb west of Cleveland.

"When it comes to classroom instruction and content delivery, Sara Ziemnik is a master at her craft," says Robert Winton, principal at Rocky River High School. "Students are engaged through Socratic Seminars, role-playing and other creative ways to relay historical events to high school kids. She is able to teach rigorous content and hold high learning expectations all while keeping a smile on her students' faces?"

Ziemnik deploys digital tools and works with the local community, including partnering with Cleveland State University to create and add content for the Cleveland Historical app, where students can explore Cleveland history via interactive tours. Her students create documentary projects on Cleveland history, digging through local archives, conducting interviews and viewing the story of their city as a microcosm of American history.

In 17 years at Rocky River, she has also taught Western civilization, geopolitics and psychology. Zeimnik encourages her students to take positions of leadership and examine opposing views and stresses the power of the individual to create positive change in the world.

The newly designated top teacher credits Miami University as the place that taught her to be a teacher.  "My time at Miami prepared me well for all the challenges teachers face in the classroom. Dr. Michael Fuller (teacher education emeritus) was a huge influence on my teaching style. He pushed me to be a better student and a better teacher," said Zeimnik. "I'm forever grateful for the time I spent in his classroom in McGuffey Hall and his continued guidance and friendship throughout my career."  

Like many Miami students, Zeimnik was also active outside the classroom. She says being involved in Greek life, including being president of Alpha Gamma Delta at Miami, provided wonderful experiences and leadership skills.

As the 2017 National History Teacher of the Year, Ziemnik will serve as an ambassador for the teaching community and thought leader on the importance of high-quality American history education for all, particularly students from underserved communities. The award comes with a $10,000 prize.

The Gilder Lehrman Institute of American History is the leading American history nonprofit organization dedicated to K–12 education.