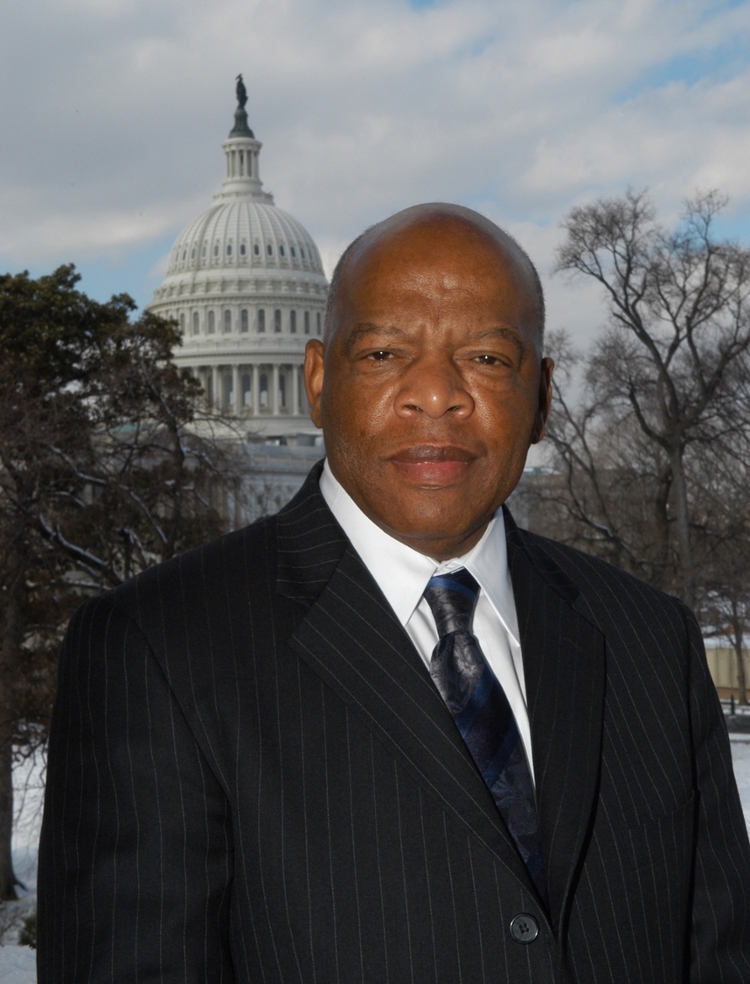 Mar 08, 2018
U.S. Rep. John Lewis to receive Freedom Summer of '64 award recognizing lifetime of civil rights work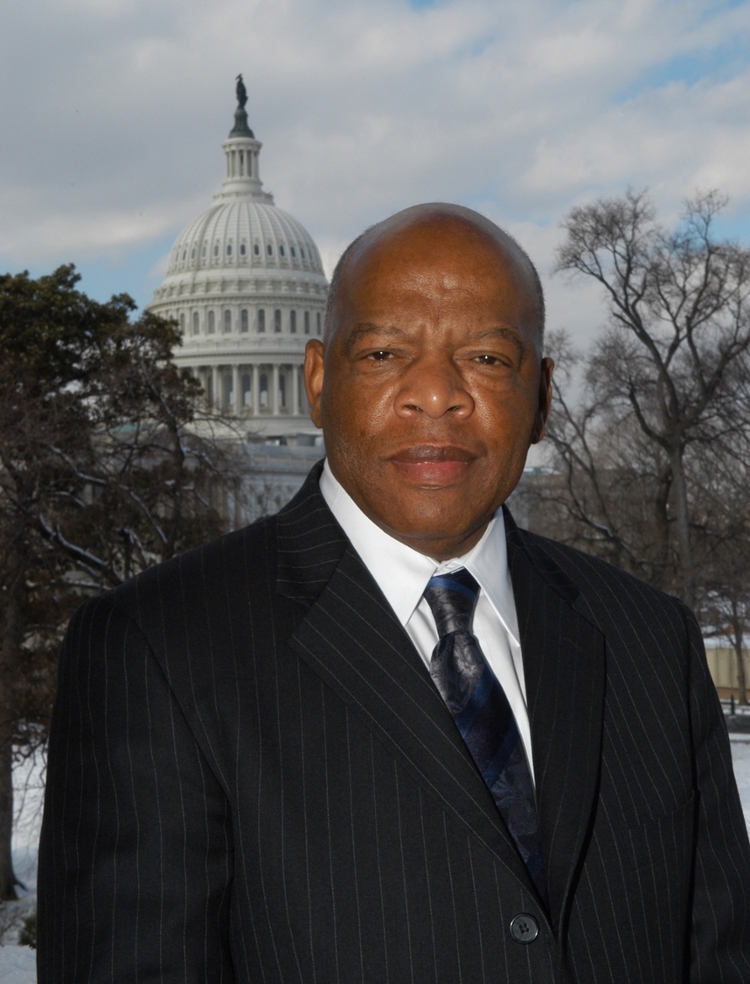 U.S. Rep. John Lewis of Georgia
U.S. Representative and civil rights icon John Lewis of Georgia was a leader in the 1964 Freedom Summer voter registration of black residents in the South. Miami University, current site of the training of Freedom Summer volunteers, honors that history with a memorial, and is now honoring Lewis with a Freedom Summer of '64 Award.
In 1964, Lewis, the young chairman of the Student Non-Violent Coordinating Committee (SNCC), encouraged college students around the U.S. to help register African-Americans in Mississippi to vote. Nearly 800 of those students trained for that work and for nonviolent resistance in Oxford, Ohio, on the campus of then-Western College for Women (now part of Miami University.)
Miami will present the Freedom Summer of '64 Award to Lewis in a ceremony at 4 p.m. Monday, March 19, in 2203 Rayburn House Office Building, U.S. House of Representatives. Students, alumni and guests will recognize Rep. Lewis for his lifetime of civil rights accomplishments.
The award recognizes an individual who, in the words of the Rev. Martin Luther King Jr., aspired to be a "drum major for justice."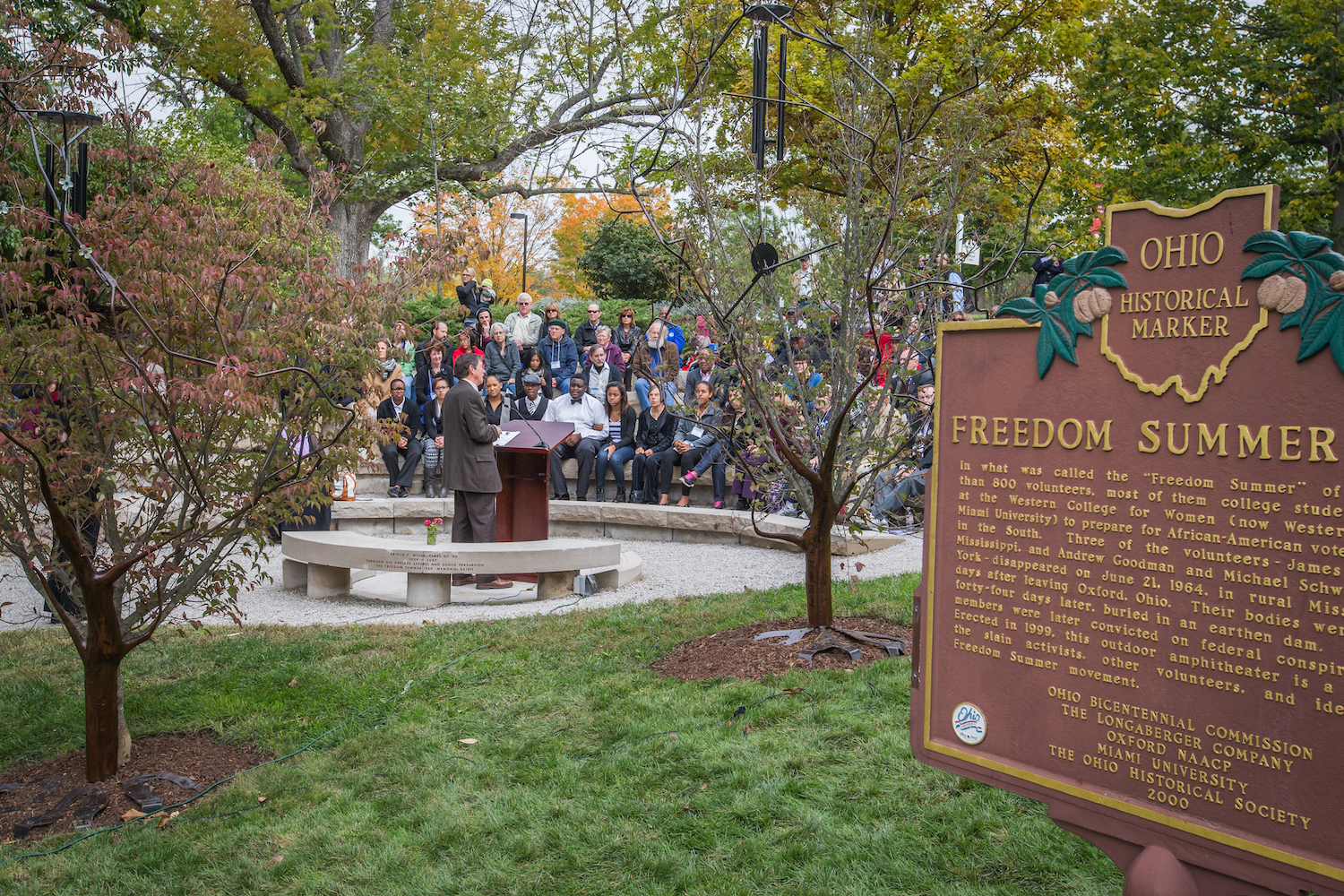 Miami celebrated the 50th anniversary of Freedom Summer in 2014 at the training site at Western College.
Lewis began his activism with the 1961 Freedom Rides, challenging segregated interstate bus terminals across the South. Though peacefully protesting, he was beaten severely by angry mobs and arrested by police. From 1963 to 1966, Lewis was chairman of SNCC, which he helped form. SNCC was largely responsible for organizing civic student activism, including sit-ins and other activities.
Before working in more formal voting rights agencies, Lewis endured 40 arrests, physical attacks and serious injuries in his justice-seeking endeavors. He was a co-leader, on March 7, 1965, of more than 600 peaceful, orderly protestors marching across the Edmund Pettus Bridge in Selma, Alabama, intending to demonstrate the need for voting rights in the state. The marchers were attacked by Alabama state troopers in a brutal confrontation that became known as "Bloody Sunday."
Lewis was active in numerous other civil rights efforts and activities over the years. He was elected to the Atlanta City Council in 1981 and elected to Congress in November 1986, serving as U.S. Representative of Georgia's Fifth Congressional District since then.
"This award honors the legacy of the civil rights movement but is also a new call for students, faculty, staff and citizens to reconnect with civic service and civil rights at a time when participation and standing for one's belief in their fellow humans is more important than ever," said Gregory Crawford, president of Miami University. "In presenting this award to Rep. Lewis, we are taking Miami to the nation's capital."
"It is important to keep the Freedom Summer spirit alive, to make known its history and to demonstrate that it still matches our values," said Ron Scott, associate vice president for diversity and inclusion at Miami. "Presenting this award is a public way to reflect on the best and show the path to others."