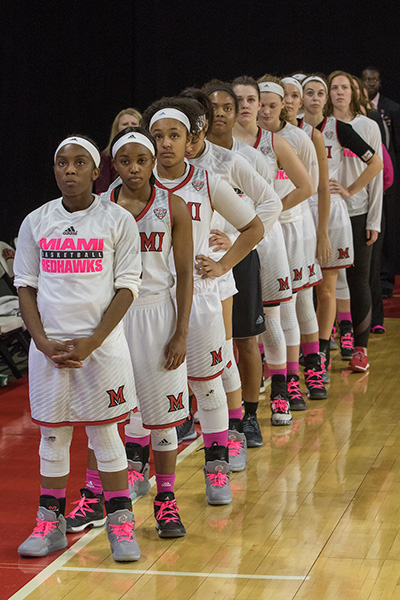 Jun 22, 2018
Report to trustees: Miami student-athletes at top of academic game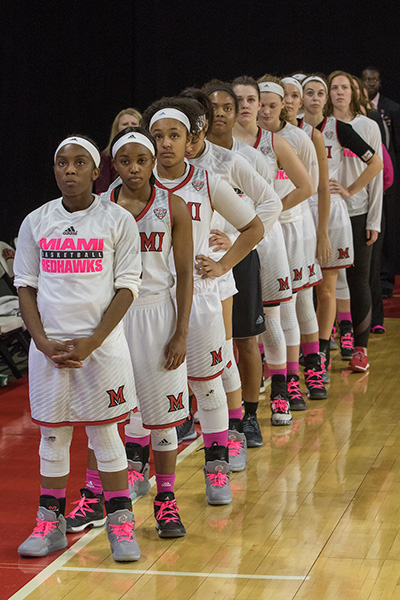 Miami's women's basketball and men's golf programs are in the top 10 percent of their sports in the most recent multi-year APR.
Miami University trustees at their June board meeting learned of the continued academic and athletic accomplishments of Miami's student-athletes.
David Sayler, director of intercollegiate athletics, reported that Miami's 2018 graduation success rate for
student athletes
is 94 percent. The graduation success rate is the percentage of eligible-to-graduate student-athletes who graduate within six years.
Other accomplishments:
For 2016-2017, Miami was at the top of the Mid-American Conference with a Federal Graduation Rate of 77. FGR measures the percentage of first-time, full-time student-athletes who graduate within six years of entering their original four-year institution.
Miami's student-athletes posted a very high 2018 Academic Progress Rate, 994. The APR is based on the eligibility, retention and graduation of each scholarship student-athlete.
Miami student-athletes have completed 27 straight semesters with a cumulative 3.0 GPA or higher.
In MAC competition for the Reece (men's) and Jacoby (women's) Trophy standings – Miami has its best placement since 2005 – 3rd for the Reece and 2nd for the Jacoby. For both trophies, points are awarded based on each school's finish in a particular sport, with the overall total divided by the number of sports sponsored by each school.
RedHawks performed the most service hours in recent years, at 4,775, volunteering with numerous organizations, including local schools.
Trustees approved an amended Non-endowment Funds Investment Policy. The trustee subcommittee on investments worked with the recently named external chief investment officer, Strategic Investment Group (SIG), to develop an investment policy statement, asset allocation targets and benchmarks and the annual expenditure policy.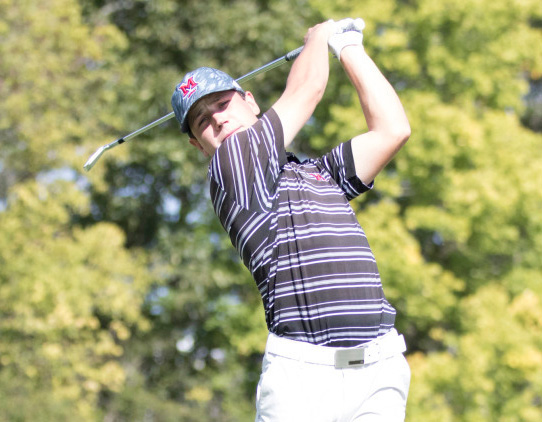 At Miami, we graduate champions. Learn more online.
Trustees also redesignated two associate vice president positions as vice president positions and elected individuals to those positions. Effective July 1, the board elects:
Michele Gaither Sparks as Miami's vice president for university communications and marketing and chief marketing and communications officer. Sparks joins Miami from Transylvania University.
Ron Scott as vice president for institutional diversity and inclusion. Scott has been Miami's associate vice president for institutional diversity and inclusion.
The designation of administrator emerita was granted to Kim Suellau of the Farmer School of Business and administrator emeritus was granted to James Lipnickey of the Regionals.
Trustees thanked national trustee C. Michael Gooden, whose second and last term on the board expires June 30. They recognized Gooden — co-founder, chairman of the board, and CEO of Integrated Systems Analysis Inc. — for 25 years of service in the U.S. Navy and for significant service to many professional and service organizations, including the National Coalition of Minority Businesses and the Smithsonian Institution Libraries.