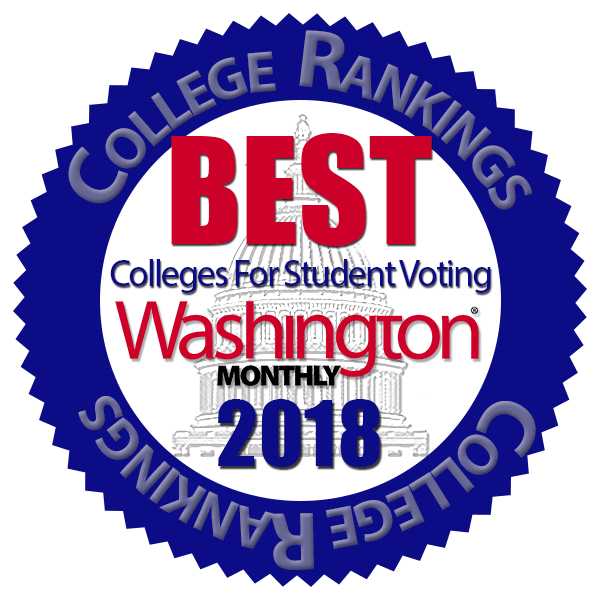 Aug 29, 2018
Washington Monthly names Miami one of America's Best Colleges for Student Voting
Miami is one of only 58 on list of schools doing the most to turn students into citizens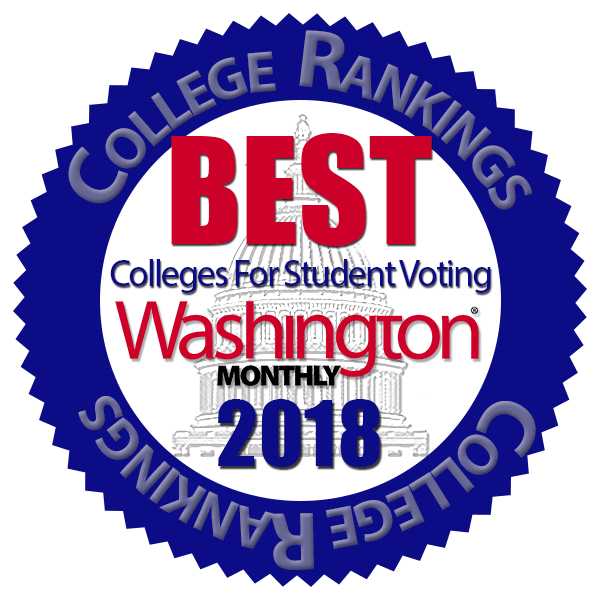 By Susan Meikle, university news and communications
This year, for the first time, Washington Monthly's Top College Rankings include a college's investment in student voting.
Washington Monthly ranked schools based on four measures of a college's commitment to encouraging voting by its students.
Miami University is one of only 58 institutions to receive the top score of four, out of the 1,488 schools included the Washington Monthly main rankings.
Voting habits tend to crystallize in young adulthood — vote in one election, and you're far more likely to do so again, according to Washington Monthly.
 "Colleges and universities have an unparalleled opportunity to create voters not just for the next election, but for life," the editors said.
Washington Monthly's 2018 Best Colleges for Student Voting meet these four points:
1. Signed up for or participated in the National Study of Learning, Voting, and Engagement  (NSLVE). 
This program helps colleges calculate their precise student voting and registration rates by combining national voting records with enrollment data.
Miami earned a Bronze Seal at the first-ever ALL IN Challenge Awards Ceremony last fall. The awards recognized colleges and universities committed to increasing college student voting rates and civic participation. The award recognized Miami for achieving a student voting rate between 50 and 59 percent. 
3. Released its NSLVE data publicly.
Read Miami's report of student voting data (by age group, gender, race, field of study and more) for the 2012 and 2016 presidential elections on the NSLVE website www.studentslearnstudentsvote.org.
4. ALL IN action plan made public.
Miami's three main goals for student voting in 2018:
To achieve at least 75 percent voter registration.
To increase voting rates among engineering and business​ majors.
To achieve at least a 25 percent voting rate, as compared to 14 percent in the 2014 midterm election.
A Voter Friendly Campus 
 Miami University's Oxford and Hamilton campuses were among 83 campuses nationwide designated as a "Voter Friendly Campus" in the 2017 inaugural class for the program. 
The Voter Friendly Campus designation program is led by national nonpartisan organizations Campus Vote Project (CVP) and NASPA – Student Affairs Administrators in Higher Education.
The goal of the designation program is to help institutions develop plans to coordinate administrators, faculty and student organizations in civic and electoral engagement. These activities can be institutionalized for years to come, keeping students engaged as they enter and move through their time at school.
How do I register to vote? Vote early? Vote in Oxford?
Check out the voting rights information webpage on Miami's Division of Student Life or office of community engagement and service websites.  
Christie Zwahlen, director, community engagement and service, is the contact for Miami's campus coalition for the ALL IN Campus Democracy Challenge.