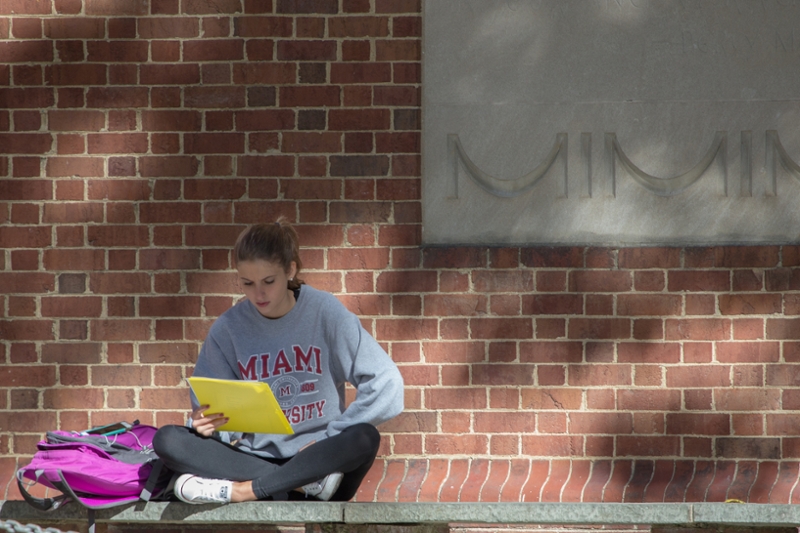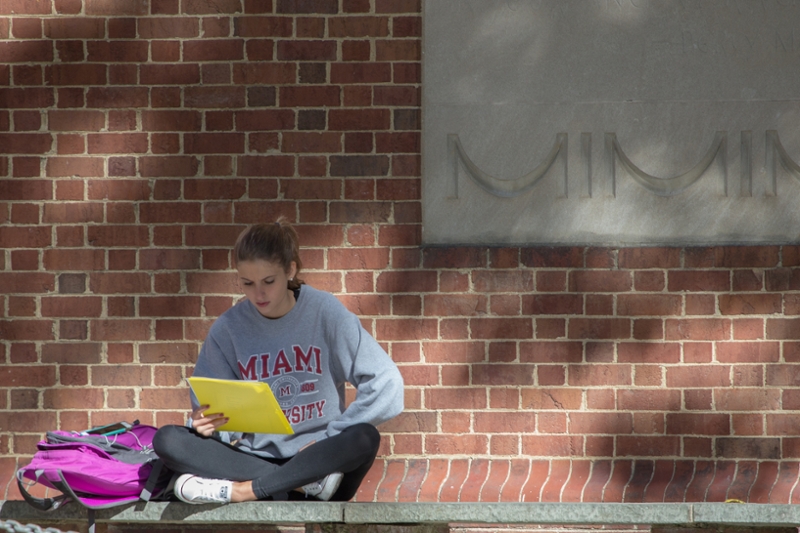 Aug 07, 2018
Miami University among Princeton Review's best colleges
Miami University is one of the country's best institutions for undergraduate education, The Princeton Review reports.
Miami appears in the 2019 edition of its college guide, The Best 384 Colleges.
For this 27th edition, 138,000 students from across the country were surveyed.
Among Miami students surveyed, some said, "Miami really prepares students for the real world after college." Students feel the "devotion to excellent undergraduate instruction" prepares them well for life after college, and they love the "gorgeous" and "astoundingly beautiful" Oxford campus.
Only about 13 percent of more than 2,000 four-year colleges and universities are selected for the book.
The schools in the guide are not ranked but are rated in eight categories: academics, admissions selectivity, financial aid, quality of life, professors interesting, professors accessible, fire safety, and green.
The guide gives Miami high ratings for academics, quality of life, among other areas.
The Princeton Review, an educational resources company, tallies ratings based on institutional data it collected during the 2017-2018 academic year and from its nationwide survey Miami is also among universities featured on the following Princeton Review lists:
• Colleges That Pay You Back.
• Best Midwestern.
• Green Colleges.
Specific programs called out for merit include:
• Miami's entrepreneurship program, ranked 18th among the 2018 Top 25 (8th among public universities.)
• Miami's video game design program, ranked 16th in Princeton Review's Top 50 list (3rd among public universities.)