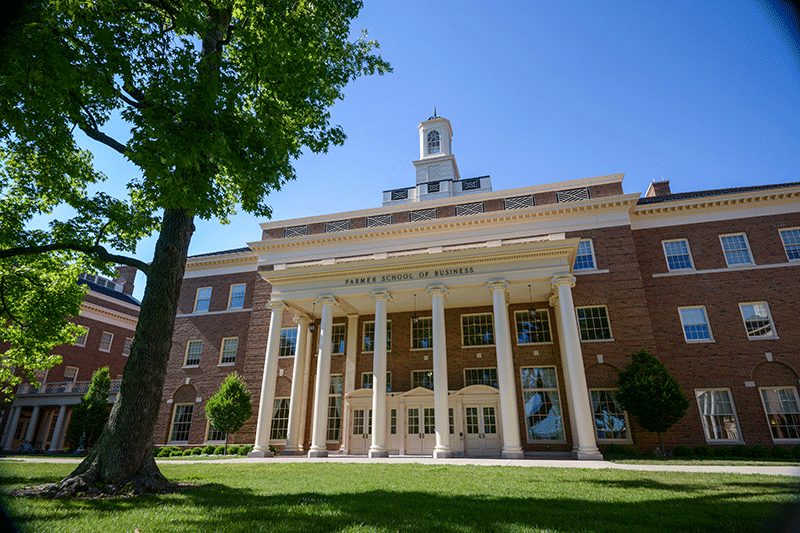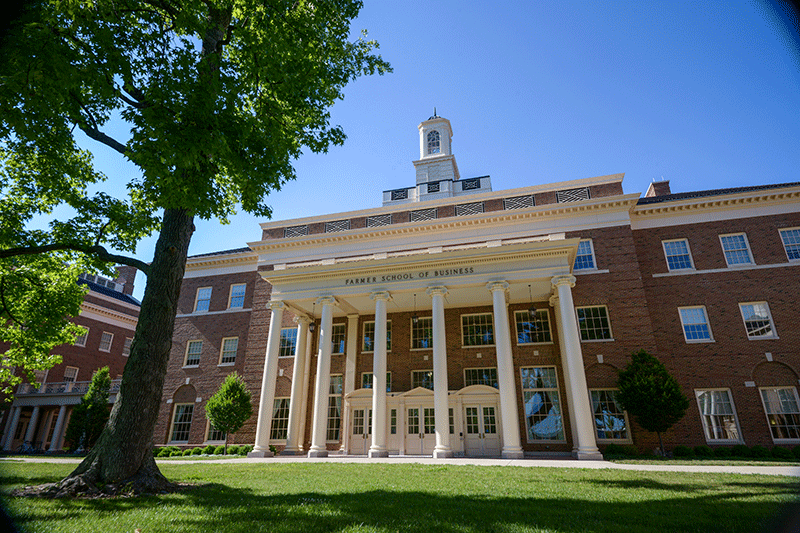 Farmer School of Business first among Ohio schools.
Dec 18, 2018
Farmer School of Business among top 20 publics in the U.S.
No. 1 Ohio business school in national ranking
Miami University's Farmer School of Business has been ranked as the No. 17 public business school in the country by Poets & Quants magazine in its 2018 Top Undergraduate Business Schools ranking and is the top business school in Ohio.
The rankings considered three criteria, equally weighted, to create a composite score.
Admissions standards (acceptance rates, average SAT score and percent of students finishing in top 10 percent of their high school class).
Student experience (based on an alumni survey).
Career outcomes (percent of students with internships before graduation, percent of students with full-time jobs within three months of graduation and average salary and signing bonus).
Farmer School alumni results placed the school as one of the top 10 public schools for alumni response. Miami grads gave the highest marks for quality of teaching, faculty availability and preparing graduates for their careers. When asked if they would recommend the business program to a close friend or colleague, alumni responded with a resounding "Yes," grading Miami with an A+.
"We are gratified that those who know us best – our alumni – are such strong advocates for the school and the benefits and experiences they received, said Farmer School Dean and Mitchell P. Rales Chair in Business Leadership, Marc Rubin. "Employers also recognize the benefit of a Farmer School education – as shown by our high placement rates and highest starting salaries in Ohio. We will continue to work hard to be worthy of their high praise."
Business students at Miami have numerous opportunities for internships, perform research for major business clients, study abroad at high rates and learn in their first year to analyze data and to apply innovative approaches.
PoetsandQuantsforUndergrads.com launched four years ago and this is the third undergraduate business ranking it has done.