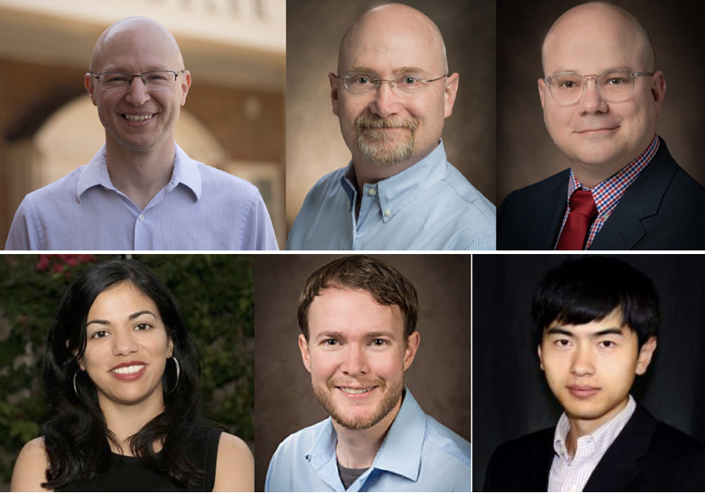 Mar 21, 2019
Distinguished Scholar and Junior Faculty Scholar awards announced
By Susan Meikle, university news and communications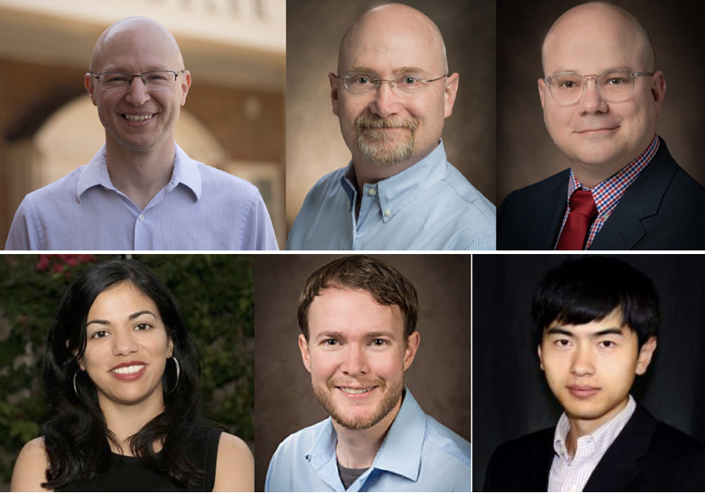 Top: Distinguished Scholars Mike Brudzinski, Kevin Bush and Stephen Norris. Bottom: Junior Faculty Scholars Daisy Hernández, Joshua Magee and Zhijian (Justin) Ye.
Miami University Distinguished Scholar Awards for 2019 have been presented to Mike Brudzinski, professor of geology and environmental earth sciences; Kevin Bush, associate dean of the College of Education, Health and Society (EHS) and professor of family science and social work and of educational psychology; and Stephen Norris, professor of history.
Distinguished Scholar Awards honor faculty whose sustained excellence in research or other creative activity has brought them prominence in their fields.
Miami University Junior Faculty Scholar Awards have been presented to assistant professors Daisy Hernández, English; Joshua Magee, psychology; and Zhijiang (Justin) Ye, mechanical and manufacturing engineering.
Junior Faculty Scholar Awards honor faculty who have demonstrated great potential in research or artistry and have achieved significant standing in their fields. Candidates for the Junior Faculty Scholar Award must have received their highest degree no more than eight years before the time of nomination.
The scholars, named by the committee on faculty research, each receive a $2,000 grant for to pursue further research. 
They were honored at the University Awards Reception March 19.
Read more about the three Distinguished Scholars in Miami News.
Read more about the three Junior Faculty Scholars in Miami News.