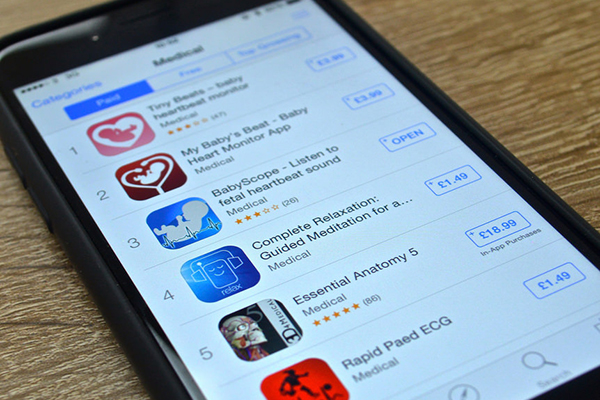 Mar 14, 2019
Are mobile mental health apps helpful or harmful? Miami team reveals new research, privacy concerns
By Shavon Anderson, university news and communications
As more consumers turn to mobile apps for healthcare support, researchers at Miami University are studying whether the tools are helping or hurting patients.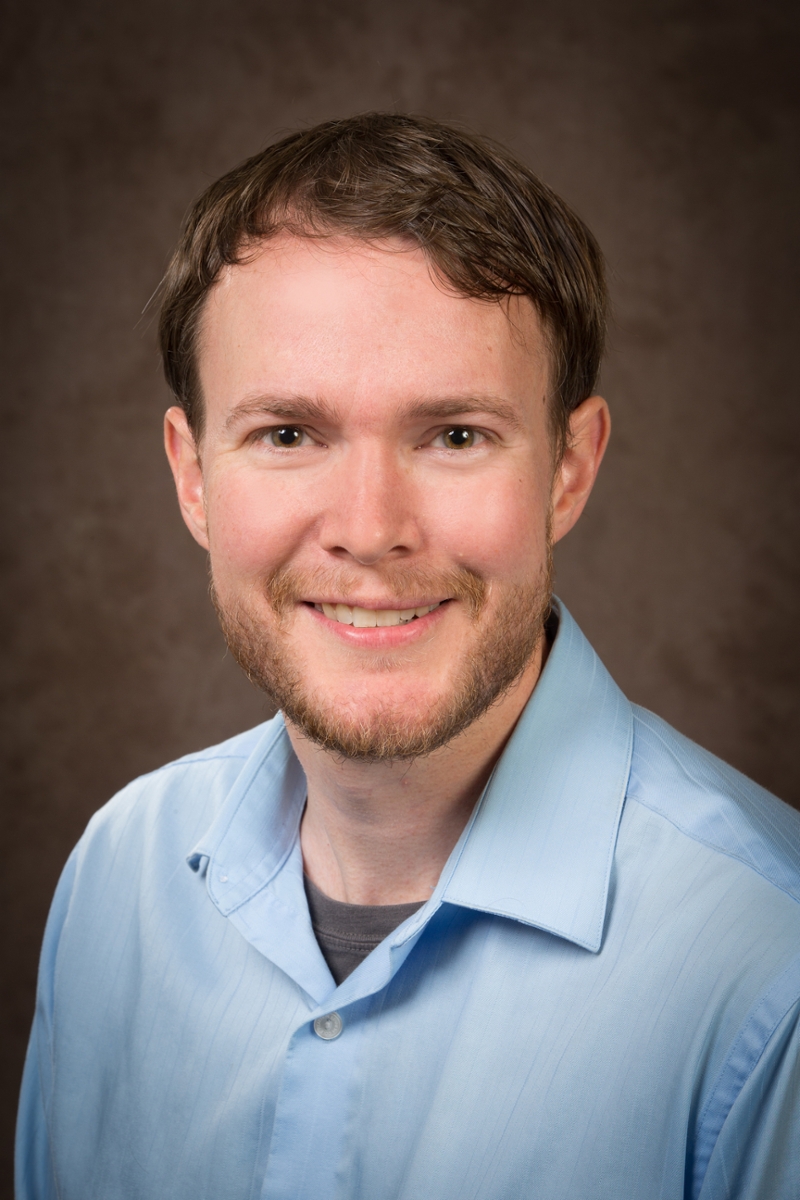 Joshua Magee, assistant professor of psychology and director of the SCOUT (Studying Cognition, Obsessions, and Unwanted Thinking) Lab.
Use of mental health apps is growing, according to Joshua Magee, assistant professor of psychology, and graduate student Sarah Adut. Their study cites information showing that 80 percent of Americans under the age of 45 wanted to use apps for mental health monitoring. 
But accessibility comes with a warning. 
"Anybody can create an app, and many of the apps out there are created by people with no healthcare background," Magee said. 
Magee, director of Miami's
SCOUT (Studying Cognition, Obsessions, and Unwanted Thinking) Lab
, located and gathered information from sources that reviewed mental health apps. His team narrowed down hundreds of sources to focus on 70 individual evaluations. Many of those individual evaluations examined more than 1,000 apps at a time. 
To help with the process, Magee integrated app evaluation frameworks like the American Psychiatric Association App Evaluation Model. The model doesn't endorse apps, but looks at areas like price, updates, developer information and safety to determine whether professionals should recommend them to patients. 
"This study is meant to help them evaluate and integrate mental health apps into practice while consumers can manage difficulties more independently."

The findings: where to go and what to avoid
While mental health apps show promise, at the moment, Magee said many are largely ineffective and nonfunctional. Common weaknesses include privacy concerns and limited integration to link the apps with professional treatment.
For anxiety, the study found few apps that provided intervention, even though anxiety is one of the most common mental health issues in primary care. One test of thousands of commercial anxiety apps found only 52 functional apps that went beyond text or audio information to offer psychological techniques that reduce symptoms.
Some apps did appear to reduce anxiety when delivered as part of a broader intervention program, but there were increasing problems when searching the market for specific categories like social anxiety or panic disorder. According to the study, commercially available panic disorder apps have low quality and self-help value, with no single app meeting all assessed criteria like the source of the app's content and transparency.
In reviewing hundreds of self-claimed "mindfulness" apps, Magee's team reported that only about 4 percent of them included both training and education components. That makes relevant apps difficult for patients and health professionals to find.
More troubling findings included support for eating disorders, which not only lack evaluation but contain a significant number of apps that provide poor advice.
"They may look very appealing or well-designed, but they suggest techniques and actions that we know harm people," Magee said.
Researchers did find general strengths among the apps, including symptom-tracking features, psychoeducational components and high user engagement.
Support for suicide prevention and self-harm revealed "excellent potential." Among evaluated apps, half of them followed evidence-based strategies and all of them had some elements of best practice guidelines.
Warnings and advice for consumers
Technology in healthcare isn't new, but integrating mobile apps into the system is a new angle with old issues surrounding what good, high-quality care is and how to protect patient information.
App creators and developers are becoming less visible, making it harder for people to evaluate effective care from what they're downloading. There's also more confusion about what's being done with consumer information.
"Because the apps are technically not marketed as providing healthcare, my understanding is that there is often not the same corresponding liability that a doctor would have," Magee said of the developers' responsibility.
Magee's research pushes to create better relationships between healthcare professionals and app developers as app-integrated healthcare moves forward.
When determining what apps to use, Magee encourages patients to look beyond reviews, which he said can be faked.
Consumers looking for guidance on how to navigate the marketplace can use tools like PsyberGuide, a user-friendly, nonprofit website that rates mental health apps based on credibility, transparency and user experience.