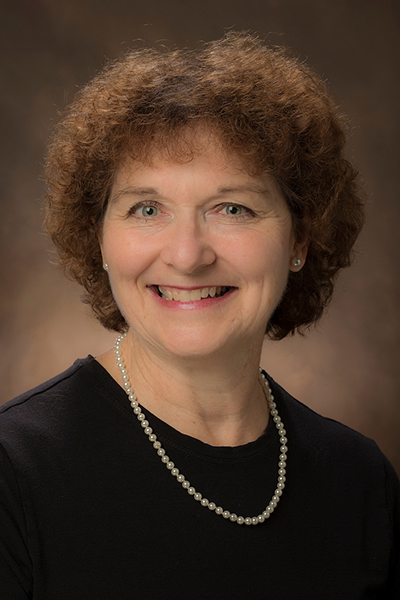 Mar 21, 2019
Valerie Ubbes is persistent in helping others share health education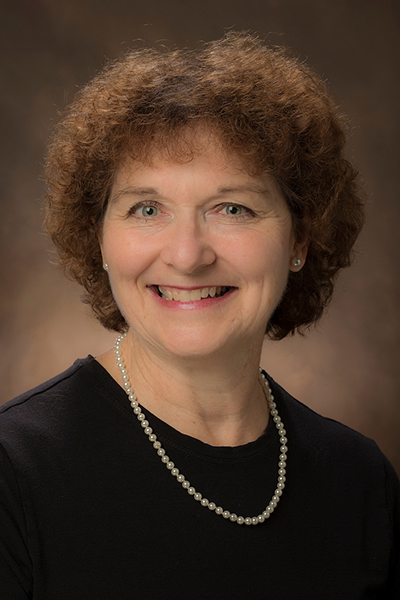 Valerie Ubbes
By Brady Easterling, university news and communications intern
Valerie Ubbes has made it her mission to improve health literacy, a passion that began in 1995.
More than 20 years later, the professor of kinesiology and health maintains the Children's Picture Book Database, which features abstracts for more than 5,800 real books located in the Miami University Libraries collection.
"My main point is functional health literacy. How do we read, write and speak about health? We know worldwide that if people have high health literacy, they have higher health status," she said.
The Children's Picture Book Database is part of the Digital Literacy Partnership at Miami, of which Ubbes is the director. It "promotes the contributions of literacy, health and technology in learning" and is partnered with the University Libraries Center for Digital Scholarship, which provides facilities and services to support digital teaching and research initiatives.
Here's how the database works: After children's books are acquired by or donated to Miami, students write an abstract explaining the premise of the story (with Ubbes' editorial support).
Then, the book is assigned several keywords for easy searching later on. This means that an educator looking to teach a lesson about exercise can use the database to view all the books that have to do with exercise, then pick the one that best fits the lesson plan.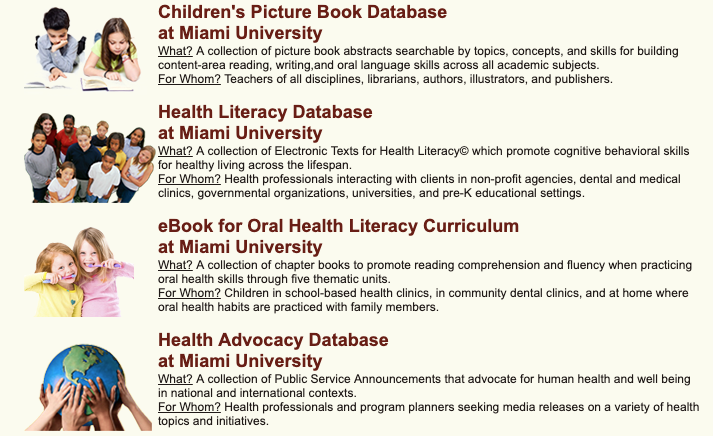 The Digital Library Partnership maintains several health-related book databases.
According to Ubbes, health literacy is important across all settings, not just schools. The reach extends to clinics, hospitals and community agencies.
"There's a test for health literacy at a hospital: Can you fill out a form? Can you read the brochure that the nurse hands you? Do you have the ability to read, write and speak about your health? If the doctor asks you a question and you can't respond, it's low health literacy," she said.
Ubbes wants educators to rethink how they teach health, focusing on habits while using health-related vocabulary.
"In my discipline, it's important that we work on decision-making for health. That's a skill — goal setting for health, communication for health, stress management, conflict resolution, etc."
Ubbes tagged 5,800 picture books, which can be sorted by skill. Picture books tend to be about life and contain basic health skills.
She was inspired by the original Library of Congress' categorization system, which uses keywords to sort books. Her system uses keywords involving the book's theme but also sorts results based on which skills are featured in the book. Ubbes is excited about the opportunities this gives educators in tailoring lesson plans.
"If you're searching for books around nutrition, you can click on 'nutrition,' or 'food' and then you can click on a skill, like goal setting. Then the teacher can combine goal setting and food, or decision-making and food," she said.
Ongoing projects advocate for health literacy
Ubbes has other ongoing projects that are part of the Digital Literacy Partnership at Miami. They include:
The Health Advocacy Database, which is a collection of public service announcements made by professionals who advocate for human health.
The Health Literacy Database, where Miami students develop authentic story narratives about health habits to be used in teaching.
The Oral Health eBook, which is a collection of chapter books promoting reading comprehension and fluency when practicing oral health skills.
Ubbes helped establish the Reach Out & Read program in Oxford, which gives young children a foundation for success by incorporating books into pediatric care.
"The one I'm most proud of is the local partnership of educators and clinicians. My database gave the volunteers reading for the kids a way to get health-related books."
Using Google Analytics, Ubbes determined that 70 percent of the Children's Picture Book Database users are in the United States, while 29 percent are elsewhere in the world.
Ubbes made the database free and open to the entire public, not just those at Miami. The Children's Picture Book Database can be found on the Digital Literacy Partnership website, along with the other databases.