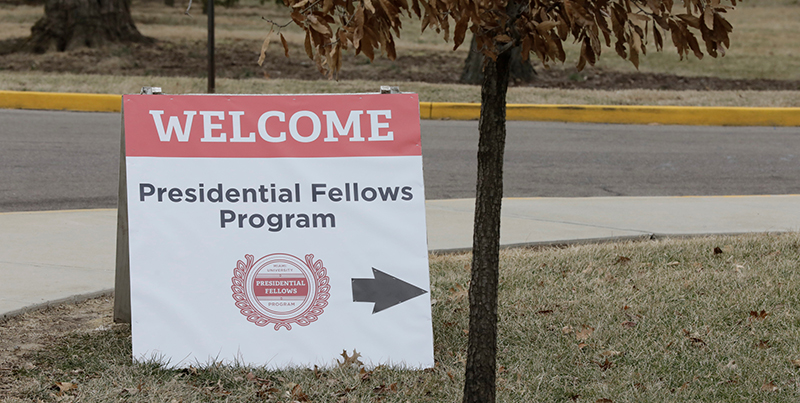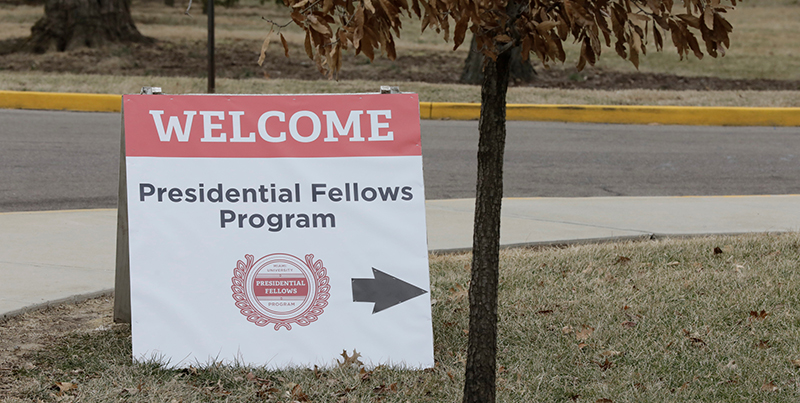 May 09, 2019
Miami welcomes inaugural Presidential Fellows Scholarship recipients
Twelve extremely accomplished first-year students from across the country and around the world comprise Miami University's inaugural class of the Presidential Fellows Program.

Miami University's premier scholarship, the Presidential Fellows Program offers recipients a merit award to cover tuition, fees, room and board. Students also will receive a one-time academic enhancement fund of $5,000 for activities such as study abroad or professional conferences.
In addition, students will be mentored throughout their Miami education so that they can be competitive candidates for prestigious national and international fellowships and scholarships.
More than 1,300 students applied for this new top program, directed by Dr. Renate Crawford, university ambassador and adjunct professor of physics.
"I'm looking forward to working with these talented and compassionate students," Crawford said.  "It'll be an honor to play a small part of their journey at Miami."
Recipients were selected from among 69 finalists who attended an on-campus Finalist Showcase and two additional international students who interviewed remotely.
"With an ACT average of 34.8, these students will serve as leaders on campus as they pursue their visions, create new knowledge, learn to meet societal needs, and ultimately make a positive impact on Oxford and the world beyond," said Susan Schaurer, associate vice president for strategic enrollment management and marketing.
The 2019-2020 Presidential Fellows
Brooke Bollinger of Prospect, Kentucky
Navkiran Chima of Streetsboro, Ohio
Alex Cox of Jeffersonville, Indiana
Alexa Draper of Ostrander, Ohio
Linh Giang of Hanoi, Vietnam
Faith Hadley of Manhattan Beach, California
Alex Hauptman of Willoughby, Ohio
Olivia Kelly of New Rochelle, New York
Joshua Paskert of Solon, Ohio
Denali Selent of Chardon, Ohio
Makayla Washington of Cranberry Township, Pennsylvania
Hayley Zimbric of Centerville, Ohio
Diversity and high caliber define largest incoming class
This year's Presidential Fellows were selected from the most academically accomplished applicant pool in Miami's 210-year history.
As of May 1, the national deadline for students to confirm their college enrollment, more than 4,500 students had confirmed Miami as their school of choice, an increase of more than 10 percent compared to last year.

Selected from the most academically accomplished applicant pool ever received, the incoming Class of 2023 boasts an ACT average of 28.1 and a grade point average of 3.78.