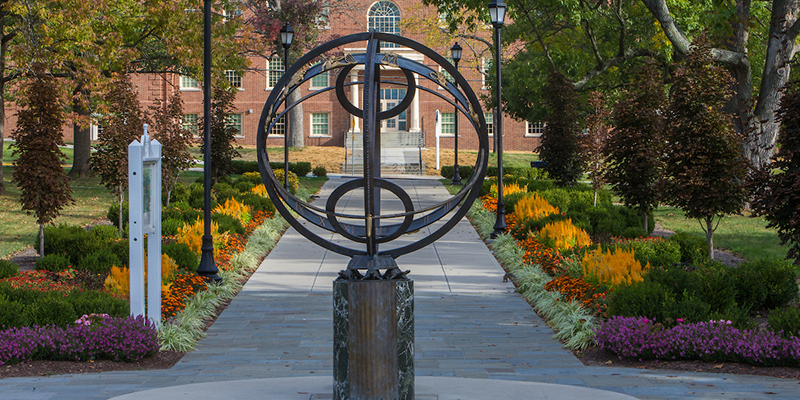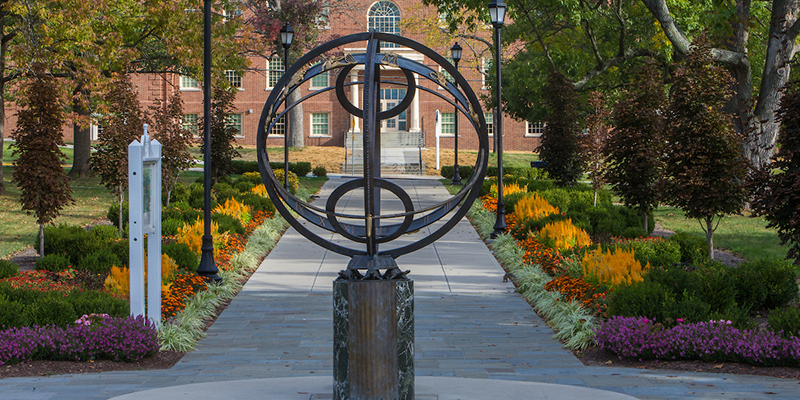 Miami University Board of Trustees approve operating budget for fiscal year 2020.
Jun 28, 2019
Strategic plan supports investment, innovation and more
Tuition and budget set for 2019-2020
Miami University trustees at their June 28 meeting set Miami on an energetic five-year course by approving a strategic plan that addresses rapid changes in education, society and employment.

The plan seeks to create a transformational experience for students and strengthen the connections between academic and co-curricular decision-making while managing resources wisely.
Trustees also passed several resolutions.
The Strategic Plan
The university's strategic plan, an effort led by Julia Guichard, professor of theatre, and Bob Applebaum, professor of sociology and gerontology, makes 30 recommendations under the headings of Innovate, Invest, Invigorate and Implement. Recommendations involve academics, student health, inclusion, faculty culture, revenue and more.

It included significant input from 12 steering committee members and 74 subcommittee members. More than 600 faculty, staff, students and community members attended open listening sessions and provided comments via a website. The committee's report will be posted online soon.

The board also approved an operating budget for fiscal year 2020 of $773,440,917 that includes a 2% pool of aggregate merit and salary improvement increases for faculty and staff.
Tuition and fees for 2019-2020
Trustees approved varying tuition rates for the incoming class, both in- and out-of-state students, and for those continuing students not included in the Miami Tuition Promise. Students under the Miami Tuition Promise will experience no increase in tuition, fees, or room and board during their four years at Miami University.

Ohio students in the incoming class will pay $15,909.44 including a $100/semester career services fee, that is providing many new career preparation opportunities for students starting their first year. Out-of-state new students will pay $35,935.52, including the career services fee.

Graduate students from Ohio will pay $14,369 for full-time studies in 2019-2020. Several special graduate programs have unique per-credit tuition and fees.

Tuition for regional campus students next year will vary depending on their status with the Tuition Promise and if they are enrolled only for online courses. New Regionals students from Ohio will pay $6,285.92 for the year, including the career services fee.

Details on all the tuition plans will soon be at miamioh.edu/onestop.

Trustees approved a miscellaneous fee schedule based on the year a student entered Miami. The fee schedule remains largely unchanged from fall 2018. The few changes include some nursing lab fees being eliminated and child care costs rising.
Job security for teaching/clinical professors and lecturers (TCPL)
Trustees authorized the adoption of a policy providing enhanced job security for appointments for what are known as TCPL faculty positions: teaching and clinical faculty with the ranks of assistant, associate and full teaching professor, as well as lecturers and clinical lecturers with the ranks of assistant, associate and senior lecturer.

The policy enables appointments at the rank of assistant on single academic year appointments not to exceed five academic years; to thereafter provide those promoted to the associate level under appointments that are renewable in three-year increments and those promoted to senior lecturer or full teaching professor under appointments that are renewable in five-year increments.

The policy is subject to the review and approval of the provost, general counsel and president.

Miami honored: The first time in the MAC that any school has held all three of the league's top awards – Cartwright, Jacoby and Reese awards - at the same time.
Intercollegiate athletics report record successes
David Sayler, director of Miami's intercollegiate athletics (ICA), reported to trustees on a record-setting year for Miami RedHawks, with:
Student athletes completing the 29th straight semester with a cumulative 3.0 GPA or greater (3.2 last semester).
7 Coaches of the Year in the Mid-American Conference (MAC).
10 MAC Players of the Year.
37 All-MAC student-athletes.
The first time in the MAC that any school has held all three of the league's top awards – Cartwright, Jacoby and Reese awards - at the same time.
Students marking a 91% Graduate Success Rate.
Student-athletes performing 4,800 hours of community service.
In other actions, trustees:
Elected Jason Osborne as provost and executive vice president for
Academic Affairs, effective Aug. 1.
Expressed appreciation to retiring provost Phyllis Callahan, who has served Miami on faculty beginning in 1988, as assistant dean, associate dean and dean of the College of Arts and Science, and as university provost and executive vice president for academic affairs since 2014.
Approved the titles of provost emerita for Phyllis Callahan and administrator emerita/emeritus for other retirees effective on the formal dates of their retirements.
Expressed appreciation to trustees whose terms end June 30: John Altman and Terry Hershey.
Endorsed the importance of the Miami University Art Museum to the educational mission of Miami University.
Approved the naming recommendation of the Committee for Naming Campus Facilities.