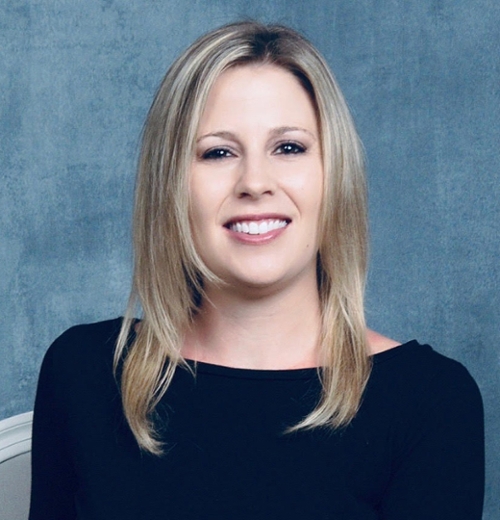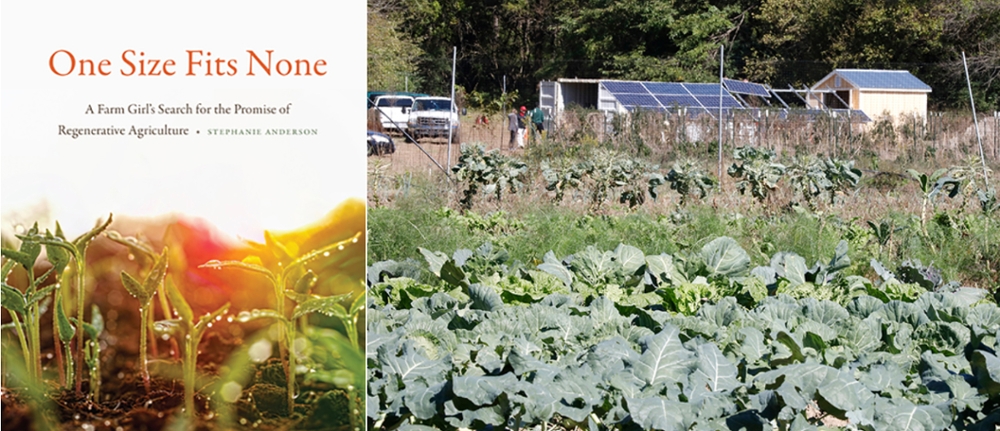 The summer reading program book, One Size Fits None, explores how nontraditional farm operations can give back to the earth, rather than degrade it. Miami's Institute for Food farm (pictured here during installation of solar panels) puts regenerative agriculture into practice.
Photo: Jeff Sabo
Aug 15, 2019
Miami University Convocation caps Welcome Weekend Sunday, Aug. 25
Author Stephanie Anderson to address 4,285 students, largest incoming class ever
By Susan Meikle, university news and communications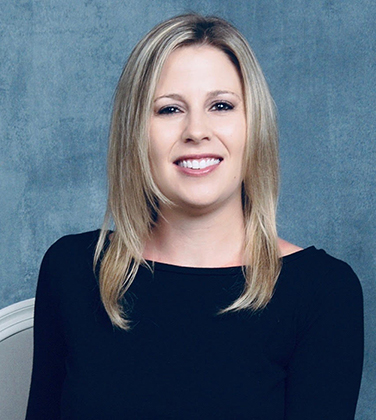 Stephanie Anderson (photo courtesy Anderson)
Miami University's Convocation — a special event that welcomes Miami's incoming first-year class — will be held at 3 p.m. Sunday, Aug. 25, in Millett Hall.
The Miami community and the public are invited.
Stephanie Anderson, author of Miami's summer reading program book, One Size Fits None: A Farm Girl's Search for the Promise of Regenerative Agriculture," is the featured speaker.
In One Size Fits None, published this year, Anderson follows diverse farmers across the country who use nontraditional agricultural techniques.
These practices show how varied farm operations can give back to the earth, rather than degrade it.
Industrial agriculture has co-opted the term sustainability for marketing purposes without implementing better practices, Anderson argues.
In order to provide nutrient-rich food and fight climate change, Anderson claims we need to move beyond sustainable to regenerative agriculture, a practice that is highly tailored to local environments and renews resources.
About the author
Anderson grew up on her family's ranch in South Dakota. She received her bachelor's degree in English from Augustana University in 2009 and her master's in creative nonfiction from Florida Atlantic University in 2015. She is currently an instructor of creative writing at Florida Atlantic.
During her visit to Miami, Anderson will meet with students and faculty from the Institute for the Environment and Sustainability and other Miami and Oxford community groups. She will also meet with staff and students at the Institute for Food farm and new students participating in the Miami Bound "A Day at the Farm" program.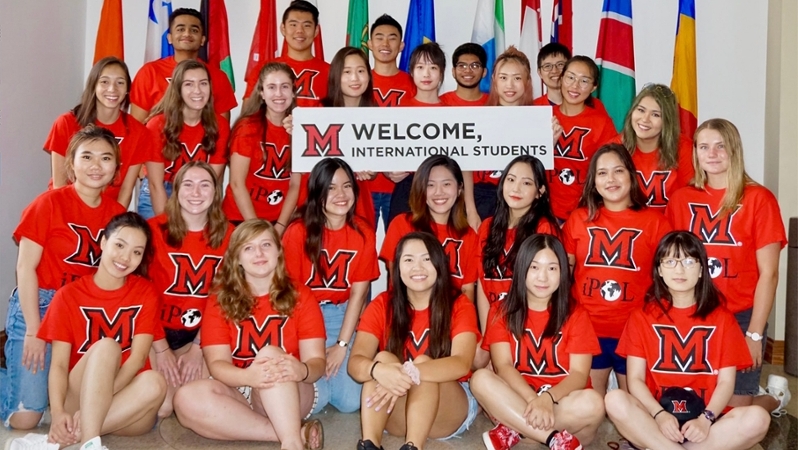 International peer-orientation leaders (iPOLS) ready for international move-in days this week. 
In conjunction with the summer reading program and Convocation, the Oxford Lane Library will host Anderson for an author talk and book signing at 6:30 p.m., Thursday, Aug. 22.  
Welcome Weekend and the First 50 Days
Welcome Weekend and the First 50 Days features more than 350 programs and events designed to help first-year students merge into college life and the Oxford community.
Major events include:
Thursday, Aug. 15, and Monday, Aug. 19: International Students Move-In Days
Wednesday, Aug. 21:  Miami Bound Pre-semester optional programs for new students before fall semester classes begin.  The nine programs include "A Day at the Farm" and "Global Friendship Day."
Thursday, Aug. 22:  First-Year Students Move-In Day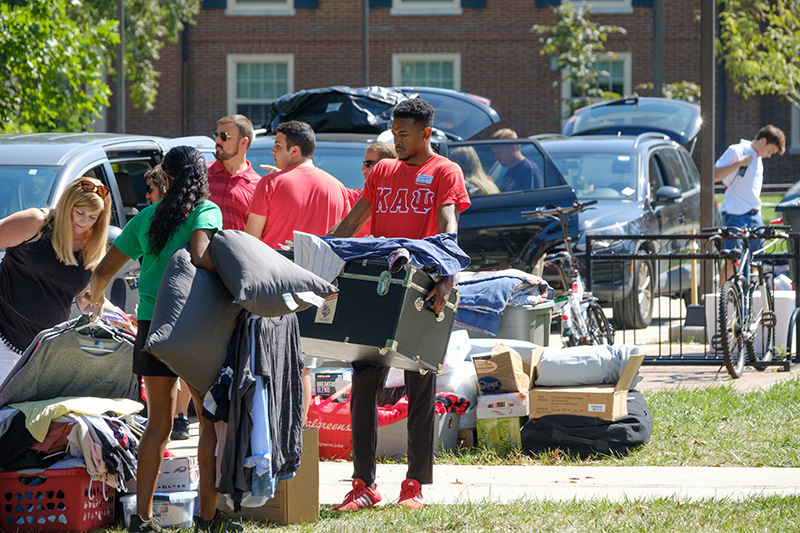 First-year students move in with help from current student and staff volunteers (2018, photo by Scott Kissell)
The award-winning fundraising event #MoveinMiami coincides with Move-in Day.
Tip from the student life blog Prepping for Move-in: Flatten cardboard boxes for recycling and don't block dumpsters which are emptied several times on Move-in Day.
Friday, Aug. 23:
Summer reading discussion groups
meet following the colleges' welcome sessions.  
Saturday-Sunday, Aug. 24-25: Move-in for returning students.  
Sunday, Aug. 25: Convocation at 3 p.m.
Monday, Aug. 26:  Fall semester classes begin.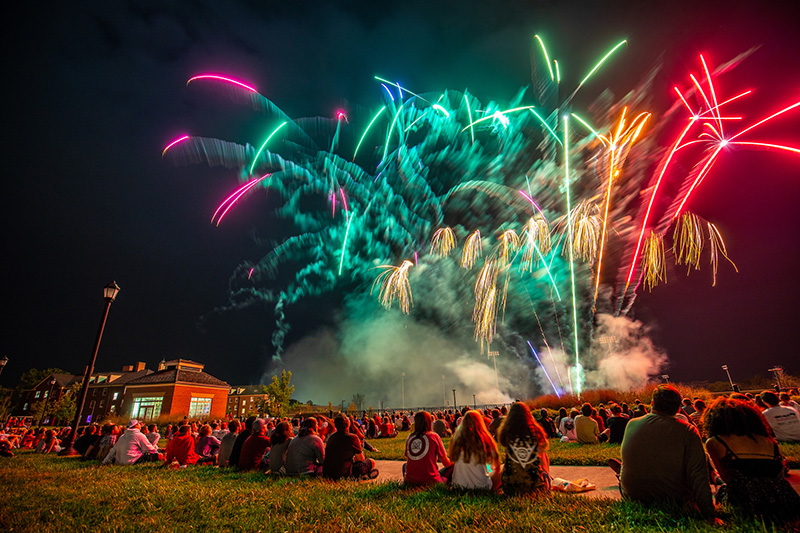 The Class of 2022 celebrated Welcome Weekend with fireworks, a concert and other events last year (photo by Scott Kissell).
Thursday, Aug. 29: Oxford Community Picnic, Uptown Parks.  All students and community members welcome to the free concert and picnic.
Keep up to date with Miami University events with the new University Events Calendar.