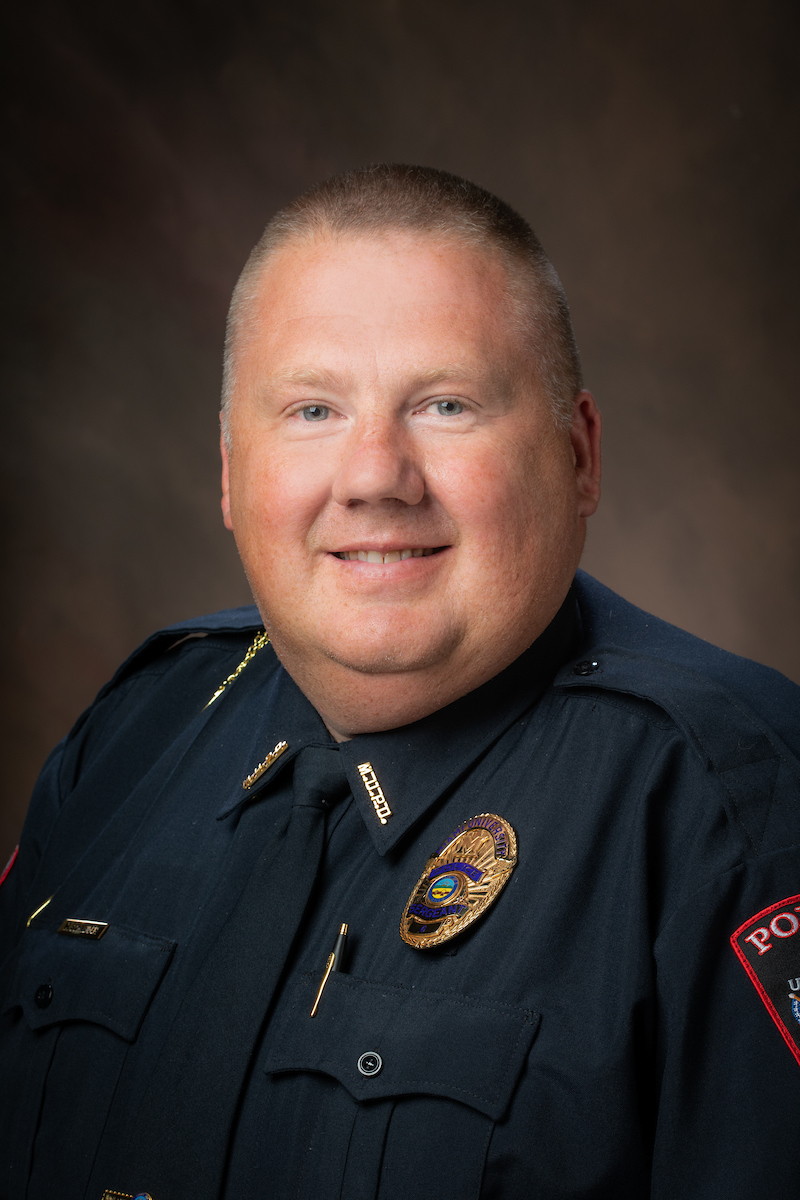 Feb 12, 2020
MUPD sergeant receives Butler County prosecutor's Meritorious Service Award
Walter Schneider honored for digital forensic analysis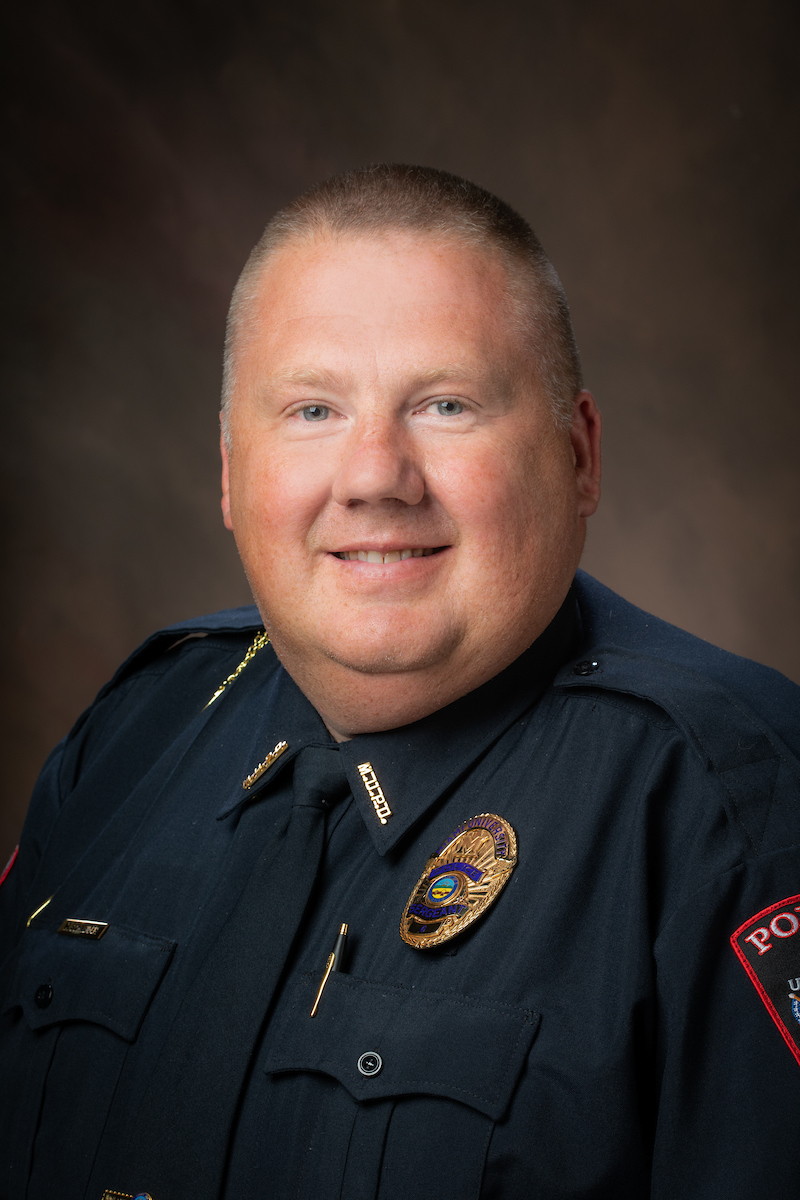 Sgt. Walter Schneider
By Avery Treend, university news and communications intern
Sgt. Walter Schneider of the Miami University Police Department (MUPD) is the recipient of the 3rd annual Meritorious Service Award presented to him by the Butler County prosecutor's office.

Chief John McCandless of MUPD and eleven other police agencies in Butler County nominated him for this award. Schneider consistently displays his "willingness and ability to conduct digital forensic examinations for all who reached out for help."

Schneider leads the MUPD digital forensic investigative unit, where he "serves as a mentor and teacher to those in other police departments who are training to become digital forensic analysts themselves."

The Meritorious Service Award honors his devotion to MUPD and "his ability to conduct such detailed examinations of digital evidence that have led to the successful prosecution in many, and sometimes horrendous, cases," according to nominators.

He received this award on Feb. 4 from Michael T. Gmoser, prosecuting attorney for Butler County.

In June 2019, Schneider was also recognized by the Homeland Security Investigations office in Cincinnati for his exceptional work in the forensic unit.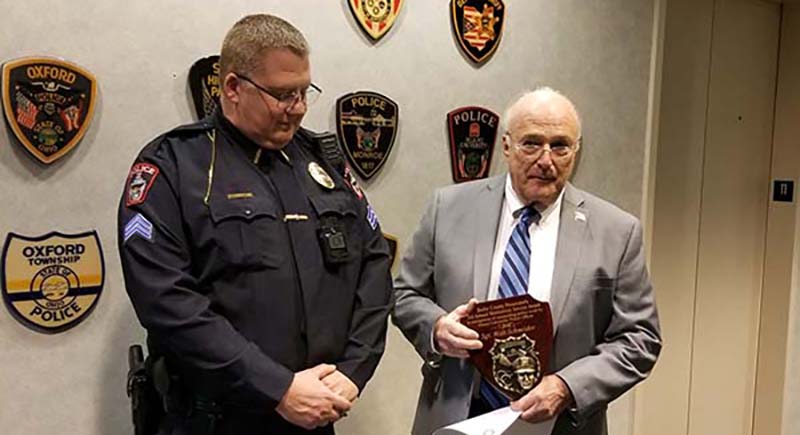 Sgt. Walter Schneider is presented the Meritorious Service Award by Butler County Prosecutor Michael T. Gmoser. (Photo courtesy of the Miami University Police Department.)