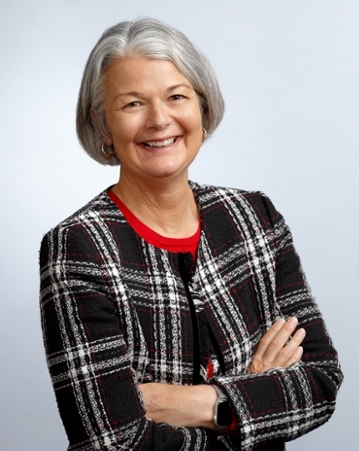 Mar 18, 2020
Jenny Darroch named next dean of the Farmer School of Business
We are pleased to announce that the new dean of Miami University's Farmer School of Business is Jenny Darroch, dean of the graduate school of management at Claremont Graduate University.
Darroch has been dean of the Peter F. Drucker and Masatoshi Ito Graduate School of Management at Claremont Graduate University in Claremont, California, since 2016, and a professor of marketing and innovation there since 2013. She joined the university in 2004 as an assistant professor of marketing and innovation.
She will start July 1 and succeed Marc Rubin, who served as interim dean of the Farmer School of Business (FSB) before he was appointed dean in 2018. Rubin will complete his term June 30 and retire from the university.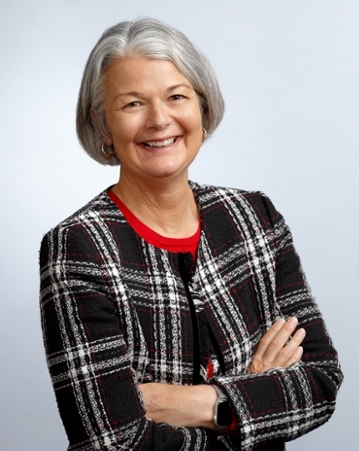 Jenny Darroch
Darroch was selected from four finalists who came to the Oxford campus in February and met with the Miami community in open sessions.
Jason Osborne, Miami's provost and executive vice president for academic affairs, said Darroch impressed a lot of people.
"Her clear leadership skills, alignment with Miami's values, engaging manner, history of building international relationships and impressive academic track record made her stand out in a very deep, elite field of applicants," he said. "I believe she will help us amplify the strengths already present in the Farmer School and will rally the faculty and staff to build FSB and Miami toward a very bright future."
Under Darroch's leadership, the Drucker School of Management successfully completed its recent accreditation process based on a comprehensive strategic plan with a focus on the needs of today's business student. A redesigned curriculum with fewer required units, along with a focus on the Drucker Signature Platform, created the new foundation for the school.
Several one-year specialized master's programs, as well as dual-degree programs across the university, have provided unique offerings there.  
Darroch earned her doctorate in marketing from the University of Otago in New Zealand. She has a master of commerce degree from the University of Auckland and bachelor's degrees from Massey University and the University of Waikato, all in New Zealand, which is her native country. She moved to the United States in 2004.
She previously worked as an adjunct professor at Keck Graduate Institute in Claremont and the University of California San Diego and served as the inaugural director of entrepreneurship and lecturer at the University of Otago's business school. Prior to that, she was the MBA program manager of and lecturer in marketing at Massey University's business school in New Zealand and a lecturer and systemwide coordinator for a business administration course at the Higher Colleges of Technology in Dubai, United Arab Emirates.
The Drucker School of Management said Darroch's passion for bringing together business leaders from around the globe led to the creation of the Global Family Business Institute. Launched in April 2018, the institute is continuing to gain momentum as a unique learning and support platform for family businesses regionally and beyond.
Coming to Miami
Darroch said she is thrilled to be joining the Farmer School of Business as its next dean.
She applied for the position because she knew Miami has an "outstanding reputation as a world class, nationally ranked university that is grounded in the liberal arts tradition and that has embraced the teacher scholar model. These attributes are important to me."
She was impressed by what she saw during her visit.
"Aside from a beautiful campus, the students whom I met were outstanding: smart, engaged and really motivated to do well both inside and outside the classroom," Darroch said.
"I also felt a huge sense of commitment to the ongoing success of Miami University and the Farmer School of Business from every other stakeholder group I engaged with during the selection process — from the Farmer family, the president and provost, other deans, faculty and staff."
Darroch has authored three books, including "Why Marketing to Women Doesn't Work: Using Market Segmentation to Identify Customer Needs" (2014, Palgrave Macmillan), and she has been published in more than 30 refereed publications.
Her research — focused on looking at innovation strategies from the customers' point of view — has been cited more than 4,600 times, appearing in marketing, management, innovation and entrepreneurship journals.
In her cover letter, Darroch said she has extensive leadership and administrative experience in today's challenging higher education environment. Those include setting and articulating a strategic vision, building research excellence and providing a high-quality teaching and learning environment.
"Above all, I know that I flourish in organizations that value my global experience, along with my deep understanding of the challenges facing higher education today, a firm focus on student outcomes, a can-do attitude, and a market-facing, creative and entrepreneurial approach to business education," she wrote.