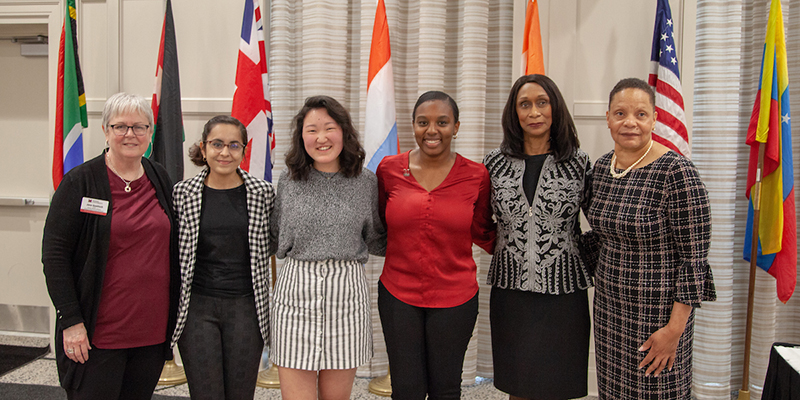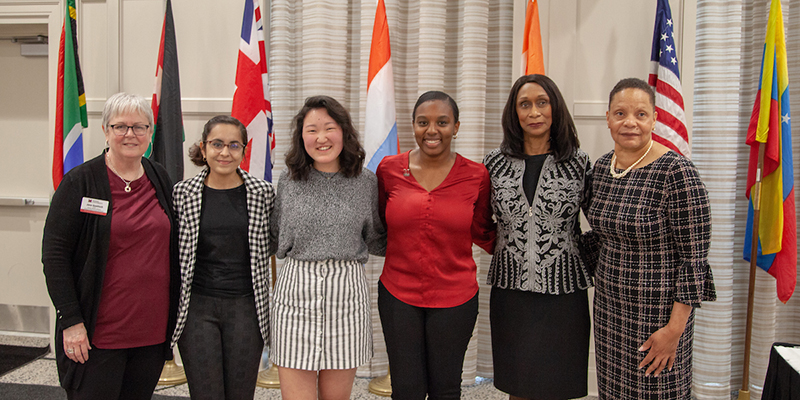 Each year Miami hosts a Celebrating Global Sisterhood event that honors women of color for their accomplishments.
Photo: Deniz Tektas
Mar 11, 2020
Yvette Harris receives Distinguished Woman of Color Award
By Kristal Humphrey, university news and communications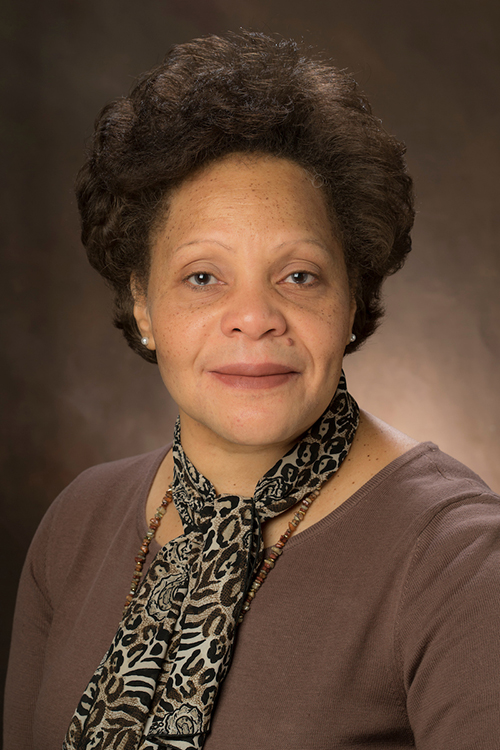 Yvette Harris
Yvette Harris, professor of psychology at Miami University, is the recipient of the Jennie Elder Suel Distinguished Woman of Color Award for 2020.
The award recognizes spirited women of color, particularly those who have been warm and welcoming to others. The award is named after Jennie Elder Suel, who received recognition in 1994.
Harris was honored Wednesday, March 11, during the Celebrating Global Sisterhood reception hosted by the Center for Student Diversity and Inclusion in the Shriver Center Dolibois Rooms A/B.
She has mentored numerous tenure-track and teaching faculty, graduate students and undergraduate students, including many times outside of her official responsibilities. Her nominators said her mentoring goes above and beyond to incorporate the whole person.
"She spends a considerable amount of time discussing and understanding a person's life goals in order to take this into account in her mentoring," nominators said. "A particular strength . . . is her focus on how to reflectively approach difficult situations because one's response and approach to daily challenges affect the spirit/inner peace in the long run."
Harris' scholarly work has focused on exploring environmental and parenting contributions to preschool and school-age cognitive development. Her specific emphasis is on African American children and parents from diverse socioeconomic backgrounds. She maintains a nationally known research program through her Parent-Child Interaction Lab, which has resulted in interviews with national media and numerous research articles, books, book chapters and grants.
Harris has made an impact on the greater community through her work with underrepresented groups. She explored the impact of incarceration of mothers on children's development, sickle cell disease on family functioning and mental health, and technology use on parent-child cognitive interaction. In addition, she designed, directed and funded through grants a summer camp for children of incarcerated parents.
Her research has been published in a variety of national and international journals, and she has co-authored seven books — three on African American children — with the most recent being The African American Child: Development and Challenges (2nd edition, 2014).
Harris is co-editor of Children of Incarcerated Parents: Theoretical, Developmental, and Clinical Implications and is currently co-editing a book, "Children of Color in the Child Welfare System," to be published by the American Psychological Association in 2021.
She has also served Miami and the community by volunteering with numerous committees, programs and organizations.
Harris received her doctorate from the University of Florida with a specialization in cognitive development.
This is the 28th year for the awards celebration. Launched in 1992 as the Women of Color Celebration and renamed Celebrating Global Sisterhood in 2013, this event brings people together to celebrate the cultural diversity and accomplishments of women of color at Miami and around the world.
Pictured above are: Jane Goettsch (Celebrating Global Sisterhood committee chair), Rakhsha Khatri (student speaker), Maya Fenter (student speaker), Taylor Hunt (student speaker), Carolyn Jefferson-Jenkins (keynote speaker), Yvette Harris (Jennie Elder Suel Distinguished Woman of Color Award recipient).