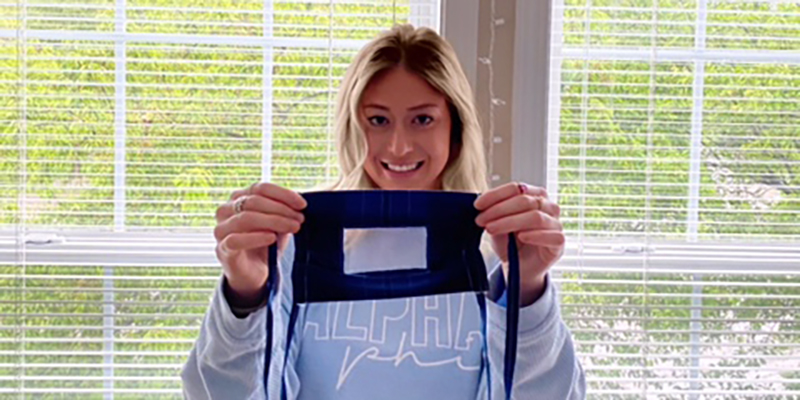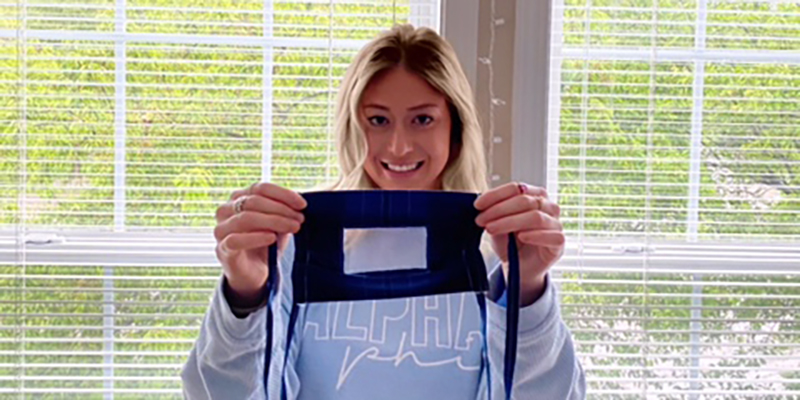 Carly Dunseath shows an example of the accessible masks she made for her disability studies class.
Photo: Carly Dunseath
May 20, 2020
Students make accessible masks for disability studies action project
Past action projects
Previous DST 272 action projects have been on campus and in Oxford. A sampling includes:
Armstrong Student Center
Braille signs to direct people to elevators.
Signs on accessible bathroom stalls asking people to not use them unless others aren't available.
Admission
Discussed training tour guides in inclusive language related to disability.
Discussed accessible routes for campus tours.
McGuffey Hall
Oxford
Helped restaurants create accessible menus.
Class changes their perspective about the disability community
By Kristal Humphrey, university news and communications
In Miami University's Introduction to Disability Studies (DST 272) course, students are required to develop an action project to improve accessibility, and some students were able to help in a way they couldn't have imagined.
The students are making and donating accessible masks to help during the COVID-19 pandemic.
The action projects are usually done by teams of students who research an issue that is important to the disability community — either on campus or in the local community — and attempt to take action. Because Miami classes were being held remotely due to COVID-19, many students moved to individual projects that they completed at home.
Some students engaged with online social media advocacy like Access is Love or hosted watch parties for disability-centered documentaries like Crip Camp, while others like Carly Dunseath and Maggie Rush made accessible masks.
Dunseath, a junior finance major and business analytics and Chinese double minor, made cloth masks that have plastic dividers in them.
"The plastic sheet allows individuals who are hard of hearing or Deaf to be included in communication wherever they go," Dunseath said. "Regular masks ignore the needs of people with disabilities."
She has made about 20 masks so far and plans to donate them to local retirement homes and other health care facilities.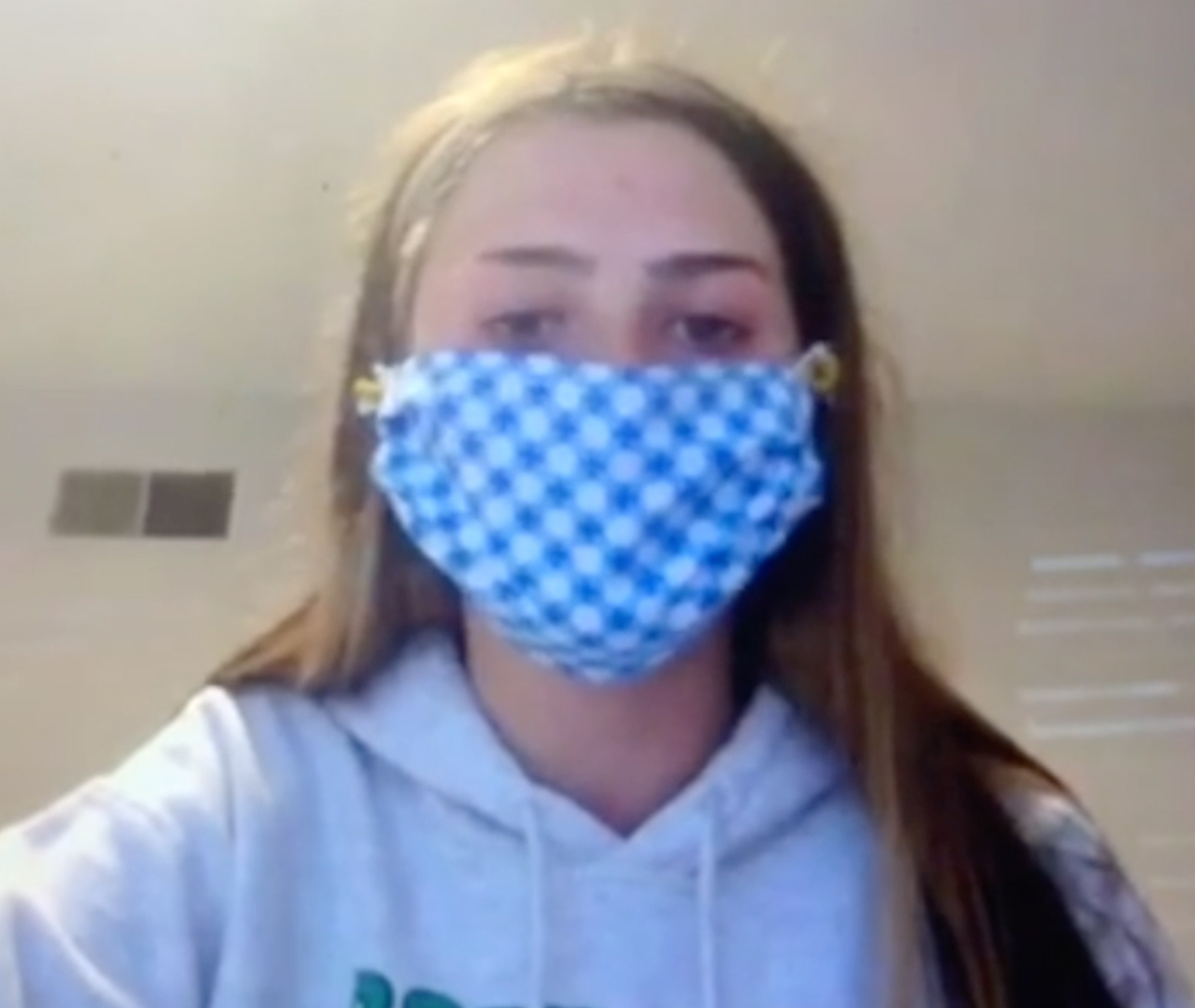 See Maggie Rush's video. 
Maggie Rush, a first-year student majoring in strategic communications, also made masks with a plastic piece, but in addition, made ones that can be hooked on a headband instead of over a person's ears. This style is more accessible for someone who uses a hearing device.
She has donated masks to The Jewish Hospital, where her mom is a nurse, and plans to also donate some to a nursing home where her grandma is a resident.
Why accessible masks?
Rush was inspired by her mom to choose accessible masks for her project when she mentioned that it was difficult for her coworker, another nurse, to wear regular masks with her cochlear implant.
Rush said hearing that "made me really want to make the mask. My goal with it is to ensure everyone gets equal protection comfortably."
Dunseath chose to make accessible masks because she wanted to bring awareness and resources to an underserved population. "Often, the needs of the disability community are ignored so it is important to me to be an ally and support their independence," she said.
An introduction to disability studies
DST 272 is designed to change how students perceive disabilities. Often people view a disability as a medical issue that needs to be cured or treated.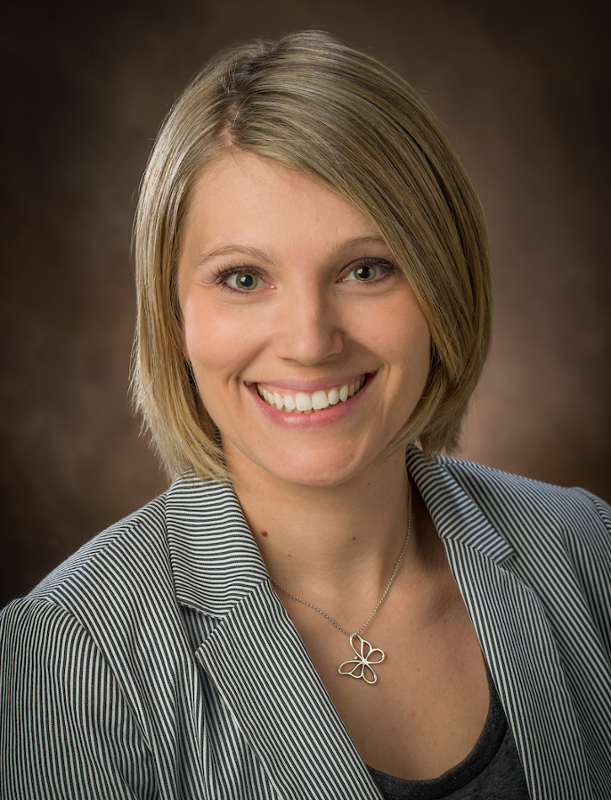 Ashley Johnson
Ashley Johnson, who teaches a section of the course and coordinates the disability studies program, says the class challenges that perception by exploring the field of critical disability studies, access, disability justice and universal design.
They shift the narrative from disability as something that is an individual "problem" to disability as a social construct—an idea created and accepted by people in a society—and emphasize that society is creating the barriers that cause the oppression and discrimination.
"It's not actually the person's impairment that is causing them to be disabled, but it's more the environment," says Dan Darkow, a coordinator in the Miller Center for Student Disability Services, who also teaches DST 272. "If we can eliminate the access barriers, someone's impairment may not actually be disabling."
After discussing the history of disability and the disability rights movement in class, they talk about ableism—the discrimination of disabled people—and the sources of it in society.
Dunseath said this was the most shaping lesson for her. She realized ways that she individually can combat ableism.
"I think it is important to understand and contemplate on examples of ableism in my own life and in society because it leads to a society of prejudice and inequality," she said.
Changing the perception of disabilities
Johnson, an associate clinical lecturer in educational psychology, said throughout the semester many students shift their perspective of disability that is rooted in deficit thinking to seeing disability through a social justice lens.
That happened for Rush and Dunseath.
"It's important for society to include everyone, and we have a lot to keeping working toward," Rush said.
Dunseath said through the discussions, resources and projects in the class, she was provided with material that caused her to think differently and reflect on the world she lives in.
The action project, which led both of them to make masks that help people with disabilities and also help during the pandemic, was just one of those things.