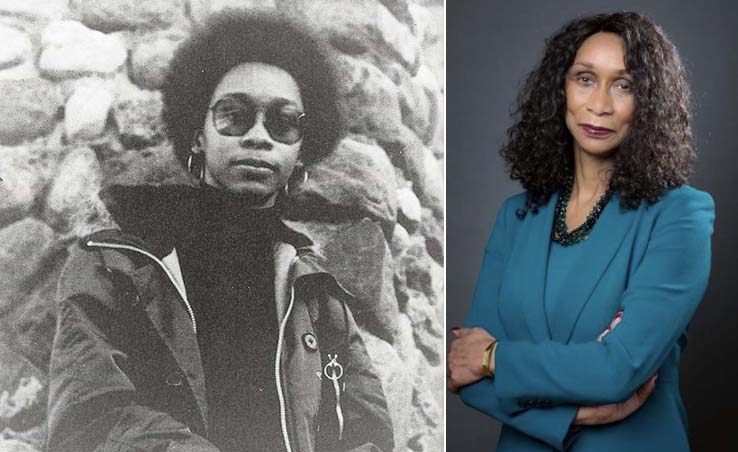 Feb 18, 2021
Miami University names Dr. Carolyn Jefferson-Jenkins spring commencement speaker
Former president of League of Women Voters, voting rights activist to speak May 15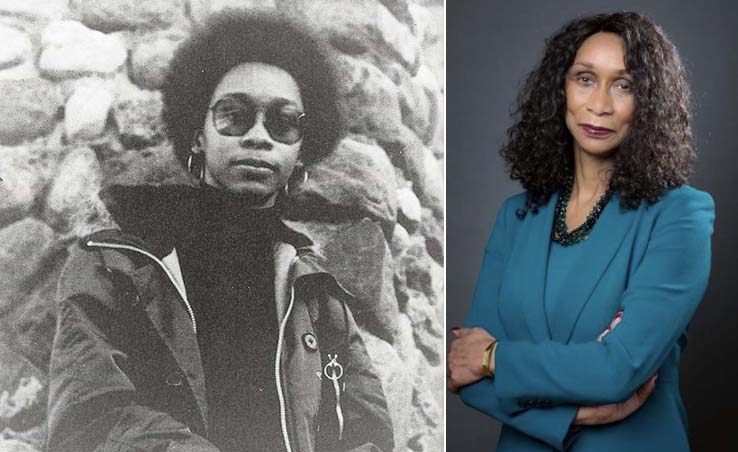 Dr. Carolyn Jefferson-Jenkins, in her 1974 Western College yearbook photo (left) and now (images courtesy Jefferson-Jenkins).
Miami University President Greg Crawford has announced that Dr. Carolyn Jefferson-Jenkins will be the commencement speaker at Miami's spring ceremony. The university has not yet announced a decision on whether the ceremony, slated for 10:30 a.m. Saturday, May 15, will be in-person or virtual as officials continue to monitor the evolution of the COVID-19 pandemic and the feasibility of large gatherings. 
Jefferson-Jenkins, a 1974 Western College for Women graduate, was elected as the 15th national president of the League of Women Voters in 1998, serving two terms and also chairing the League of Women Voters Education Fund.  She was the first woman of color to be elected president. 
Under her leadership, the league helped pass the Bipartisan Campaign Reform Act (BCRA), which closed the most significant loopholes in campaign finance regulation at the time. She also led a charge to focus on local elections while increasing the number of voters who participated in all elections. 
"Throughout her illustrious career, Dr. Jefferson-Jenkins has dedicated herself to affirming and upholding our country's democracy," Crawford said. "Time and again she has used her voice and her platform to protect and expand voting rights, encouraging all to participate in the electoral process. Through her example, our graduates will be inspired to use their Miami education to serve, lead, and build a better future for all."
After graduating from Western College, Jefferson-Jenkins started her career as a public school teacher and administrator. She earned a master's degree in education from John Carroll University, an educational specialist degree from Kent State University and a doctoral degree from Cleveland State University.
"Western College prepared us for life, not just a career," Jefferson-Jenkins said. "While teaching was my vocation, my calling was always community-based activism. I grew up and came of age during the Civil Rights Movement. There was never a time I was not active or not calling for change, not calling for progress."
With the League of Women Voters, Jefferson-Jenkins was instrumental in the "Get Out the Vote Campaign," and later, the "Wired for Democracy" project. Still in the early days of the internet, "Wired for Democracy" was the first foray into making sure that people could access objective, nonpartisan election information online.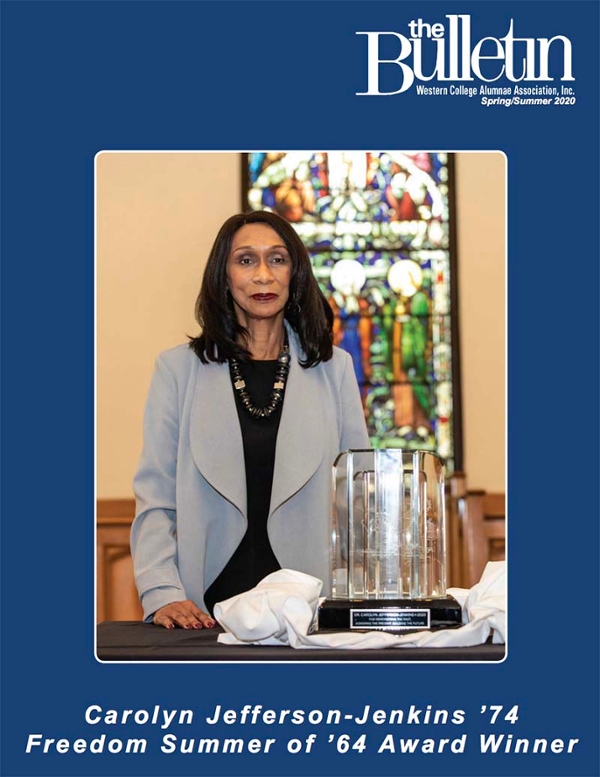 As chair of the league's Voter Education Fund, Jefferson-Jenkins promoted democracy-building efforts in Argentina, Uruguay, Brazil, the Netherlands, Israel and a group of African countries. 
She is the author of The Road to Black Suffrage and One Man, One Vote: The History of the African-American Vote in the United States. Her most recent book, The Untold Story of Women of Color in the League of Women Voters, was released last year in honor of the organization's centennial celebration.
Jefferson-Jenkins is the third honoree of Miami's Freedom Summer of '64 Award. It is named to remember and recognize the site at the Western College for Women, now part of Miami's Western campus, where 800 young Americans trained to register black voters in the south. 
"For my generation, it's time to pass the mantle and then be supportive," Jefferson-Jenkins said. "What I hope to convey to the new Miami alumni is that they were made for a moment like this. Every generation has a transformational time, and this is it for them. And while we don't know what the future holds, we know that this class is made for this moment – their passion, their perseverance, their adaptability. We know they will make the world better, and their Miami education and experience has prepared them for that." 
Jefferson-Jenkins continues to be an advocate and activist for civil rights, social justice, educational excellence, and stronger citizen participation in the electoral process for underrepresented populations. She actively serves on numerous boards and advises community-based organizations. She is currently an adjunct assistant professor in the School of Education at the University of North Carolina at Chapel Hill.