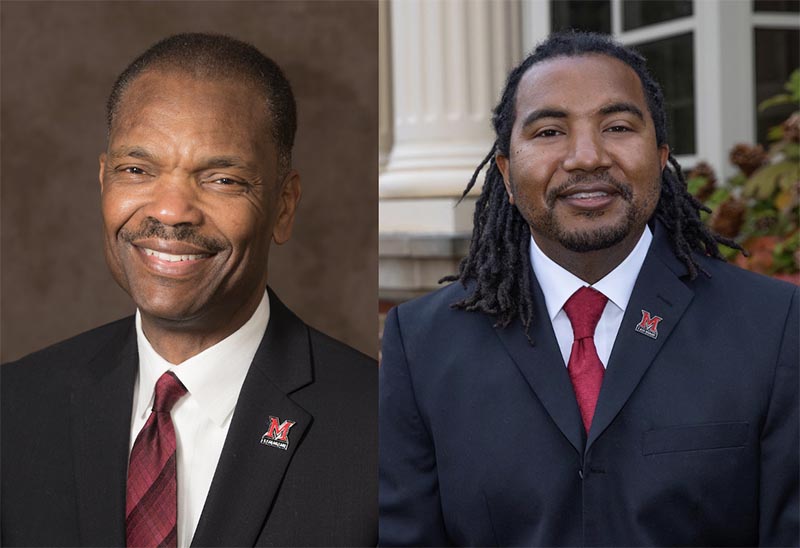 Mar 10, 2021
Miami receives national award for investing in supplier diversity
By Margo Kissell, university news and communications

Miami University has been awarded the inaugural Jesse L. Moore Supplier 2021 Diversity Award from INSIGHT Into Diversity magazine.  
The national award honors colleges and universities that take proactive steps to support and engage with minority-owned businesses through supplier diversity offices, unique programs and leading initiatives.  
Award recipients were selected by INSIGHT Into Diversity based on their efforts to engage and retain suppliers from underrepresented groups.  
"Miami is committed to creating a diverse and inclusive culture in all facets of the university," President Gregory Crawford said. "We appreciate this recognition of our efforts to create a stronger university community by supporting women and minority-owned businesses. These businesses, and the work they do, are critical to how the university functions."
Miami spent about $6 million with diverse suppliers in fiscal year 2020, said Mark Taylor, the university's chief procurement officer.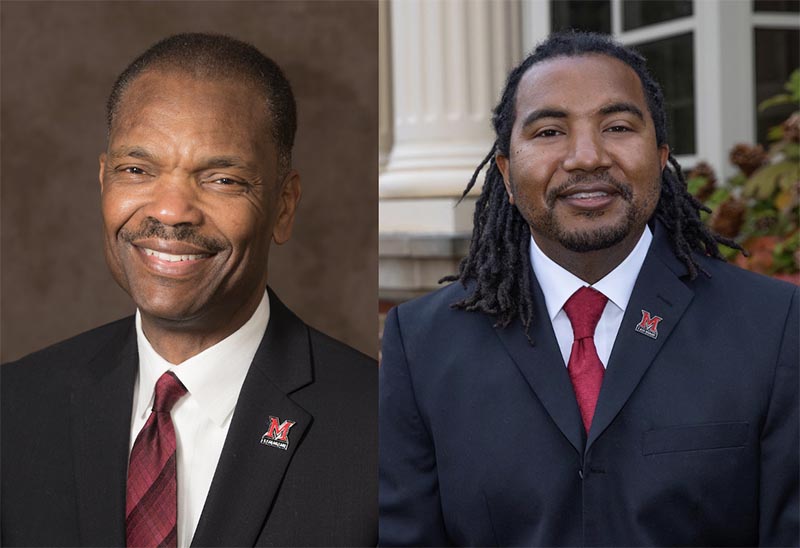 Chief procurement officer Mark Taylor (left) and Anthony James, interim vice president of institutional diversity and inclusion.
The Office of Strategic Procurement also reached an outsourced agreement with a diverse supplier based in Cincinnati focusing on specific categories to identify cost efficiencies. This represents about 20% of the university's $300 million-plus annual spend.
"At Miami University, supplier diversity means building a strong commitment to creating and maintaining a supply chain that ensures the inclusion of diverse groups in strategic sourcing and procurement plans, including women and minority-owned businesses," Taylor said.  
Last year, Miami awarded its furniture and furniture repair business to a diverse firm based in Cincinnati, Taylor noted. That particular business amounts to about $2.5 million annually.  
Anthony James, interim vice president of institutional diversity and inclusion, said Miami officials are delighted to be recognized again by INSIGHT Into Diversity. Last fall, the university was awarded a 2020 Higher Education Excellence in Diversity (HEED) Award.  
"This award — in conjunction with our previous HEED award — evidences our institution's full commitment to inclusive excellence practices, both internal to the institution and external to it," he said. "Creating more pathways to support all business in our operations places us as leaders in the field for enacting equity focused practices."  
The award is named in honor of longtime advocate and economic development pioneer Jesse L. Moore for his leadership in promoting supplier diversity and the success of minority-owned businesses. Award recipients will be featured in the magazine's April issue.