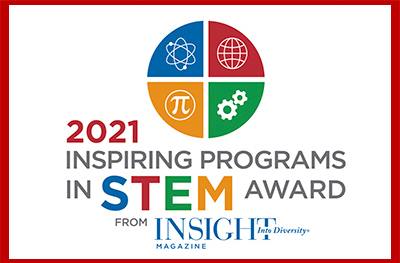 Aug 25, 2021
Miami University's Bridges Program receives a 2021 Inspiring Programs in STEM Award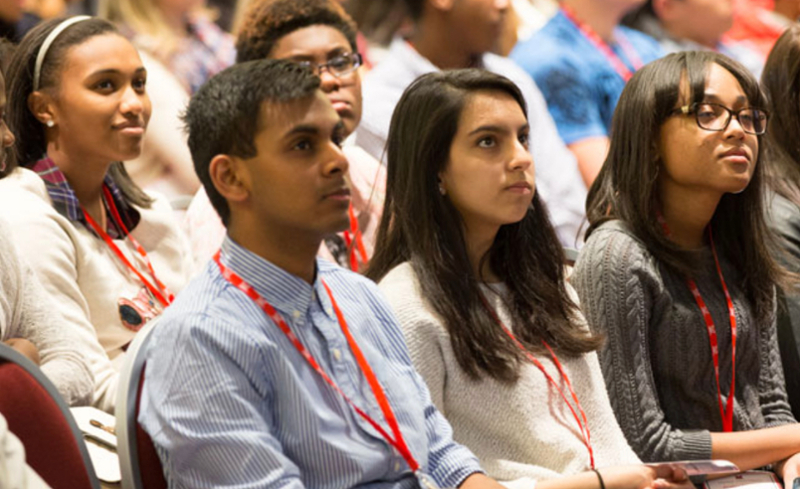 A group of Bridges Program participants (image taken pre-COVID-19).
Miami University's Bridges Program has received a 2021 Inspiring Programs in STEM Award from INSIGHT Into Diversity magazine. 
The Inspiring Programs in STEM Award honors colleges and universities that encourage and assist students from underrepresented groups to enter the fields of science, technology, engineering, and mathematics.
The Bridges Program invites high-achieving high school seniors from historically underrepresented populations, as well as students who have a commitment to promoting a deeper understanding of and appreciation for diversity, to engage with Miami students, faculty and staff. 
The overnight program introduces prospective students to the undergraduate experience, giving them an inside look at Miami. More than 600 high school students participate in this program every year. About 97% of them eventually apply to and are admitted to Miami and more than 45% of the admitted students enroll, according to the Office of Admission. 
This year marks the 40th anniversary of the Bridges Program, said Jonika Moore, senior associate director of diversity initiatives for the Office of Admission. 
"Receiving this honor at this time is an important milestone," Moore said. "The winning of this award is a collaborative effort, as we could not have a successful program without the entire campus, particularly the faculty who create and facilitate the academic modules." 
 The 79 Inspiring Programs in STEM award winners include corporate partnerships, summer bridge programs, faculty mentorships, and more. All award winners play a role in diversifying some of the nation's fastest-growing and most in-demand career fields, according to INSIGHT Into Diversity.
Miami's Louis Stokes Alliance for Minority Participation (LSAMP) program was a recipient of the magazine's 2020 Inspiring Programs in STEM Award.