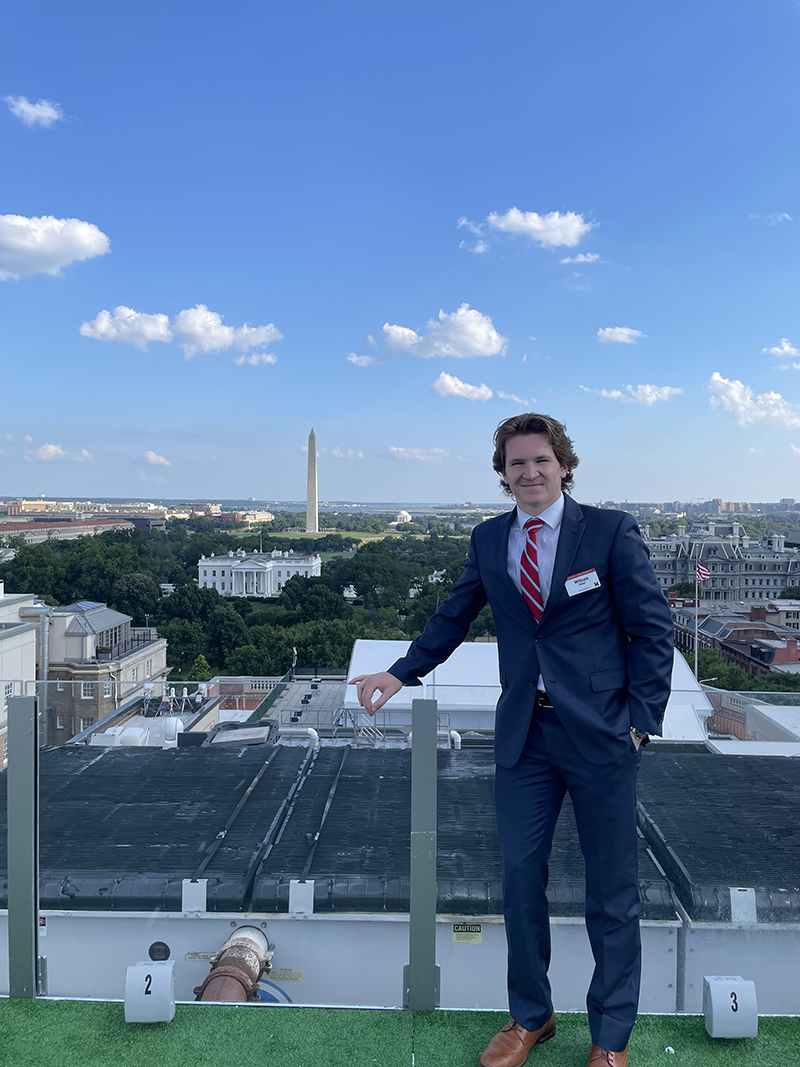 Oct 06, 2021
Your Shot to Win in-state tuition prize goes to Miami senior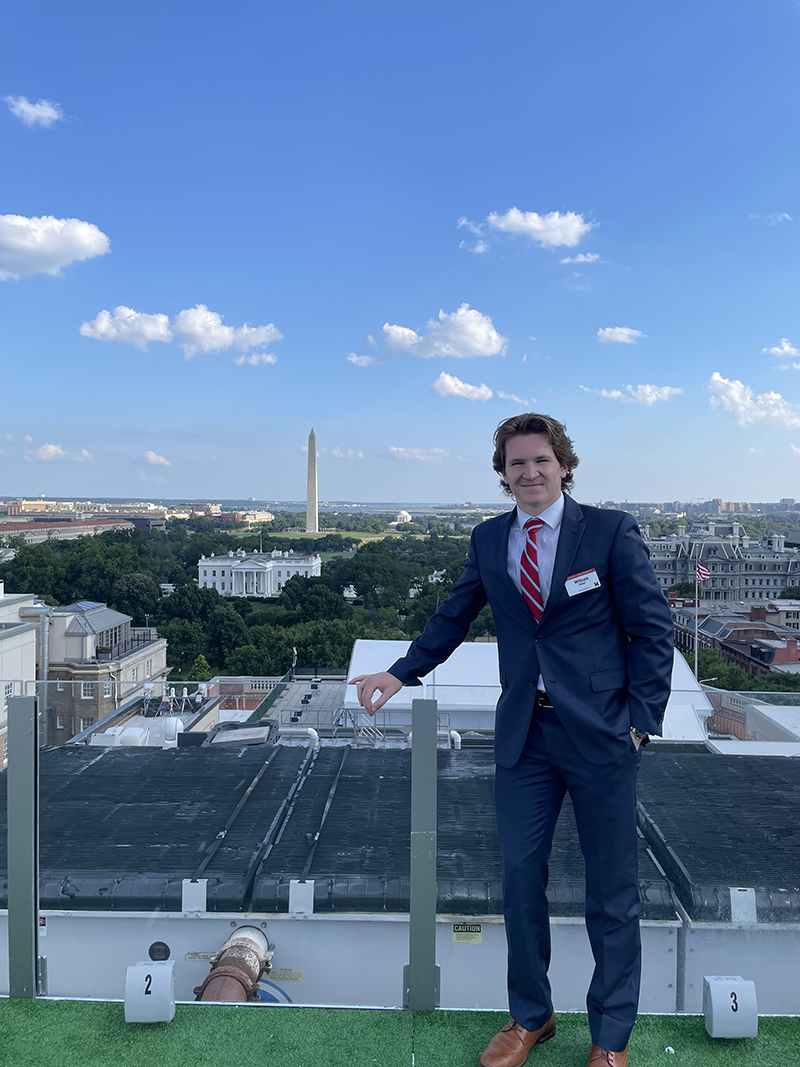 Senior Wilson Maier was a winner in the Your Shot To Win program.
By Jen O'Brien, Student Life
Miami University senior Wilson Maier was in class when he opened the email. Then he almost fell out of his chair as he realized he had just been awarded a semester of in-state tuition for uploading his vaccine records. 
"I couldn't believe it," said Maier who is a political science major. "I showed my friend who sits next to me. I was shocked."

Maier is one of 85 students who were selected over the past two and a half months to win prizes for submitting their vaccination status to Miami as part of Oxford's "Your Shot to Win" program. Prizes ranged from $250 gift cards to the bookstore to iPads and Macbooks to hockey tickets and beyond. The grand prize of one semester of in-state tuition and fees was awarded on the final day of the program, September 28, 2021. 

The "Your Shot to Win" program was launched in July to encourage students to get their COVID-19 vaccination and to let Miami know about it if they had. 

"We were guessing that many more students were vaccinated for COVID-19 than our records were showing," said Steve Large, assistant vice president for health and wellness.  "But we also didn't want to plan for the fall semester on a hunch."

The hunch was correct. The program was announced on July 13 and students responded immediately, with nearly 1,000 students submitting their records that very day.

"We saw a huge increase in the number of students reporting their vaccinations when we announced the Your Shot to Win program," said Large. "It really helped us solidify our planning for fall semester, having a more accurate understanding of the vaccination rate." 

Wilson Maier was one of the students who uploaded his records to MedProctor shortly after the Your Shot to Win program was announced. 

"I think my mom sent it to me," Maier said. "She was like 'hey, maybe you'll win a gift card or something.' And I figured it would only take a few minutes so I did it right then. And now I just won tuition for my last semester."

Students were notified via email when they had won a prize. 

"I was at work this summer when I got the email that I had won the $500 gift card to Brick and Ivy as part of the Your Shot to Win," said Jane Sparks, a senior public health major from Dayton, Ohio. "I was excited to be able to get new Miami merch and my books for senior year!"

Justin Gardner, a senior mechanical engineering major from Kirtland, Ohio, got vaccinated to help protect loved ones. "When I heard I won a prize for uploading my vaccination status, I was excited," said Gardner. "I'm glad I was able to be a helpful member of our Miami community and get an awesome prize while doing it."

While most students were excited to learn about their prize, some didn't believe it. "I honestly thought the email was fake when I first read it," said Sam English, second-year information systems and analytics major from Westerville, Ohio. "But I was extremely excited when I found out it was real."

Karen (Ogochukwu) Elisha-Wigwe, senior mechanical engineering major from Nigeria, won a Macbook Air laptop. "I had to read the email a couple of times before I believed it," said Elisha-Wigwe. "I announced it on my family group chat straight away!"

The university announced the COVID-19 vaccine requirement in August. Students are encouraged to continue reporting their vaccination status through the MedProctor system or to request an exemption from the requirement. The deadline to request an exemption is October 15, 2021, and to report a first dose of the vaccine is October 25, 2021.