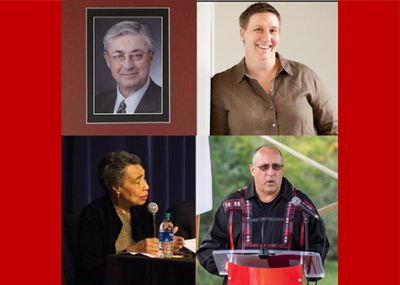 Nov 11, 2021
Miami to award four honorary degrees at Fall Commencement
Miami University will award four honorary degrees during the Dec. 10 Fall Commencement at which Tom Crist — professor and chair of biology and co-recipient of the 2021 Benjamin Harrison Medallion — will give the commencement address.
An Honorary Doctor of Humane Letters will be awarded to:
 Richard "Rick" Forsythe (Miami '61), entrepreneur.
 Sylvia Gaye Stanfield, a retired U.S. Ambassador to Brunei Darussalam and a Western College for Women alumna.
Douglas "Doug" Lankford, chief of the Miami Tribe of Oklahoma.
Nichole Mustard (Miami '95), co-founder and chief revenue officer of Credit Karma.
The Board of Trustees will consider approval of the nominations at its December meeting.
"The efforts and accomplishments of these extraordinary individuals exemplify Miami's mission and values," Miami University President Gregory Crawford said. "Their contribution, passion, and commitment to advancing technology, mentorship, financial literacy, and inclusion and cultural understanding have had an indelible impact on Miami University, the community, and beyond."
Rick Forsythe: A 'trailblazing entrepreneur'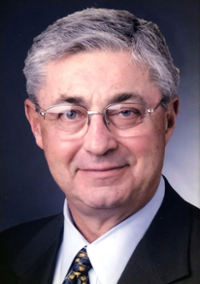 Rick Forsythe
Forsythe graduated with a bachelor's degree in economics. After several years as a salesperson at IBM, he founded Forsythe McArthur Associates in 1971 with his business partner, Jim McArthur. The company's mission was leasing computer equipment to large and small corporations.
Built from the ground up, the company was at the vanguard of the computer age, and over many years of hard work achieved having 1,000 employees and $1.1 billion in annual revenue. Ultimately, the company was restructured to become the Forsythe Technology Group and sold to Sirius Computer Solutions, Inc. in 2017.
Forsythe and his wife, Sandy, have long been advocates and supporters of causes that serve the visually impaired. They have been benefactors to the Hadley Institute for the Blind and Visually Impaired, and she serves on the board of directors at the Chicago Lighthouse for People Who are Blind or Visually Impaired.
He is a member of the board of the Wilmer Eye Institute of Johns Hopkins University; and in 2004, he and Sandy donated $10 million toward the construction of the new Wilmer Eye Institute building at Johns Hopkins, where he is an emeritus Trustee.
Forsythe has been generous to Miami with total commitments of approximately $11 million. He supported the construction of the Farmer School of Business building as well as the Forsythe Library and Technology Center. He also served on the Page Center Advisory Committee and Altman Institute for Entrepreneurship's Business Advisory Council.
Sylvia Stanfield: A distinguished Foreign Service career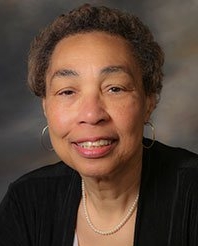 Sylvia Stanfield
Stanfield graduated from the Western College for Women with a bachelor's degree in international studies in 1965.
She was awarded a government-sponsored East-West Center grant for graduate studies that enabled her to get a master's degree in Asian Studies from the University of Hawaii. She continued her Chinese language studies at the University of Hong Kong School of Oriental Languages and Linguistics. This led to a highly distinguished diplomatic career of more than 30 years serving her country as a foreign service officer and a member of the Senior Foreign Service.
Her career began as vice-consul with the U.S. Embassy in Taipei, Taiwan. She engaged in advanced Chinese language studies in Taichung, Taiwan at the U.S. Department of State School for Advanced Chinese Language and Area Studies. This experience culminated with her being recognized as one of the country's few Chinese language specialists at that time.
Stanfield went on to serve the Asia-Pacific region of the Foreign Service in a series of positions. In Washington, D.C. she served within the Office of China, Hong Kong and Mongolian Affairs and the Office of Malaysia, Singapore, and Brunei Affairs. She later became director of the Office of Australian and New Zealand Affairs and headed the Office of Taiwan Coordination Affairs.
Her Foreign Service career culminated in serving as the U.S. Ambassador to Brunei Darussalam, the first Black woman to do so. Now retired, she remains active as a member of the Black American Ambassadors, the American Academy of Diplomacy, and is president of the International Association of Black Professionals in International Affairs.
Chief Doug Lankford: Improving lives of Tribe citizens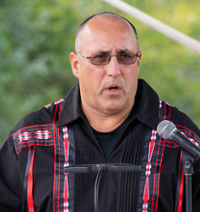 Chief Doug Lankford
Chief Lankford was elected by Miami Tribe of Oklahoma citizens in 2013. He presides over all Tribal leadership meetings as well as the annual meeting of the Nation's General Council. He is the lead and signatory for the Tribe in all political, sovereign and legal concerns and governmental affairs.
He and the Tribal Council oversee the many Tribe business interests, ones that have grown dramatically in revenue and complexity under his guidance. Their highly effective leadership across these areas has profoundly improved the lives of Tribe citizens.
A new health center and elder care center have brought these critical resources to their primary location in northeastern Oklahoma. Food insecurity and housing are no longer an issue. Through Chief Lankford's efforts, the Tribe has been able to invest in the town of Miami, Oklahoma. 
Chief Lankford and the Tribal Council have brought infrastructure and recognition to the Tribe's homeland around current day Fort Wayne, Indiana. Today, they are rewilding and developing sustainable farmland on a Tribe historic location.
Chief Lankford has also been integral to the continued growth of the nearly 50-year relationship between the Tribe and Miami University. To date, 100 Tribe students have earned degrees from the university. The chief helped implement a Day of Remembrance on the Oxford campus in recognition of the forced removal of the Miami people from their homeland 175 years ago.
Chief Lankford also has ensured that the Tribe has been financially supportive of the Myaamia Center, the Tribe's research arm. Most recently, a gift of $2 million in tribal funds for its endowment has been committed.
Nichole Mustard: Young alumna dedicates time and effort to Miami
Mustard graduated with a bachelor's degree in zoology. While at Miami, she was involved in the Emerging Leadership Program and worked her way through school as a sales director for a web analytics start-up. Soon after graduation, she co-founded a successful start-up, Credit Karma.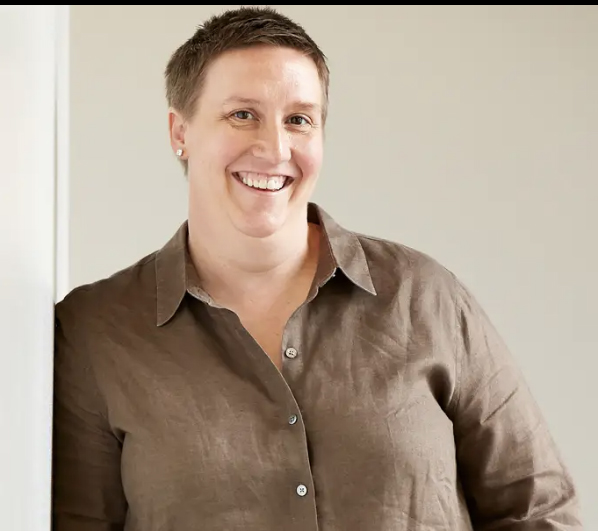 Nichole Mustard
Credit Karma enables customers to access their own credit scores and receive personalized recommendations for loans. Mustard served as Credit Karma's first vice president for business development and ultimately became its chief revenue officer. In 2020, Intuit bought the company in a deal valued at $8.1 billion.
Throughout Mustard's business career, she has modeled the life of an executive as a member of the LGBTQ+ community. She was recently quoted in the publication Fast Company: "Being consistent about who you are is an important part of advocacy. Whether it is leading marches or being a person who quietly and subtly models every day that LGBTQ+ people are the same as anyone else."
Today, Nichole and her wife, Dawn Horrocks, are raising four children. Mustard has been actively involved with Miami as an alumna. She has spoken with students in the Farmer School of Business and the College of Arts and Science.