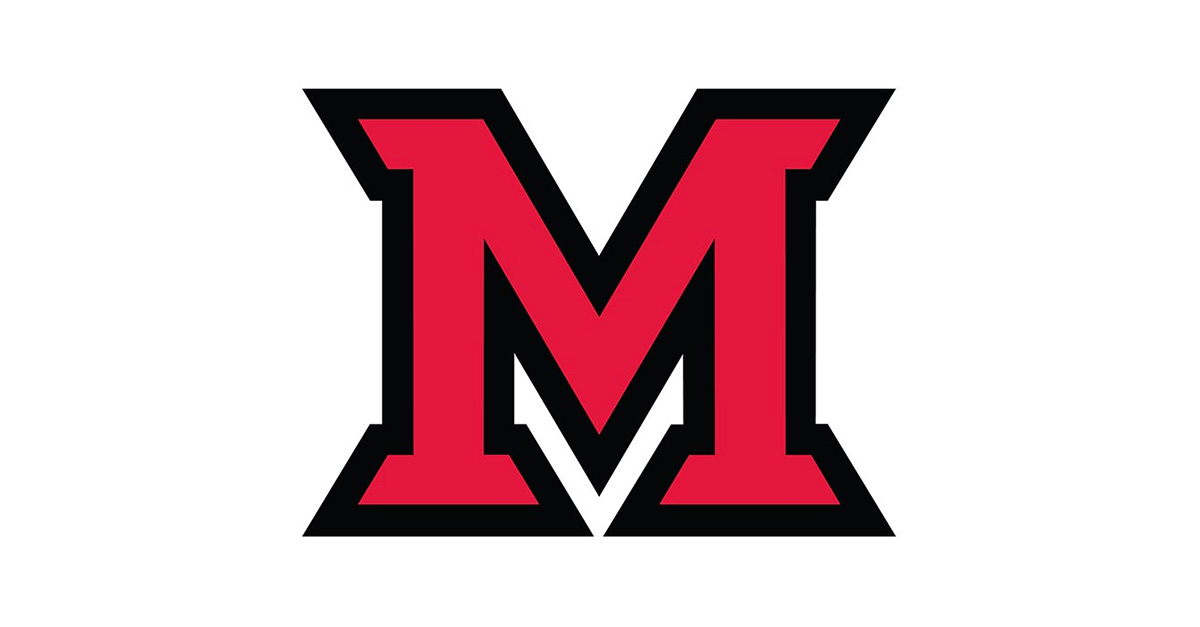 Aug 27, 2015
Miami Matters and Miami Wire refresh for fall semester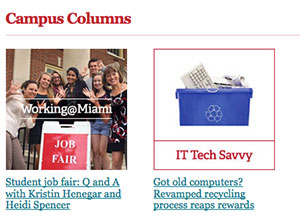 Each Friday, Miami Matters features stories that inform and help you do your job better. Look for columns such as Working@Miami and Tech Savvy.
Miami's employee newsletters get a new look this semester with more streamlined layouts and newer branding elements.
"Our numbers show that more and more readers use their mobile devices to get the latest news about Miami," said Carole Johnson, editor of the newsletters and assistant director of university news and communications. "We wanted to create a format that allows readers to simply scroll down for headlines in a new one-column format."
Miami Matters is sent to all faculty and staff each Friday.  It provides more in-depth content and the opportunity for informative guest-hosted columns provided by campus departments.
Miami Wire, published Mondays through Thursdays, also refreshed its design and added new content. Catch the RedHawks Roundup – game listings and scores— and Miami through the Lens – a link to the latest online photos by university communications and marketing's photography team.
Miami Wire pulls the latest stories from the previous 24 hours directly from our Miami News Web page.
We welcome story ideas. To submit a story, go to our news page and click on Submit a Story.
Last spring employees answered a survey of questions about both e-newsletters. Congratulations to JS Bragg, who received a gift certificate in a drawing.  Bragg, assistant director for student organizations, was featured last school year in a Miami Moment. Enjoy reading his story online.