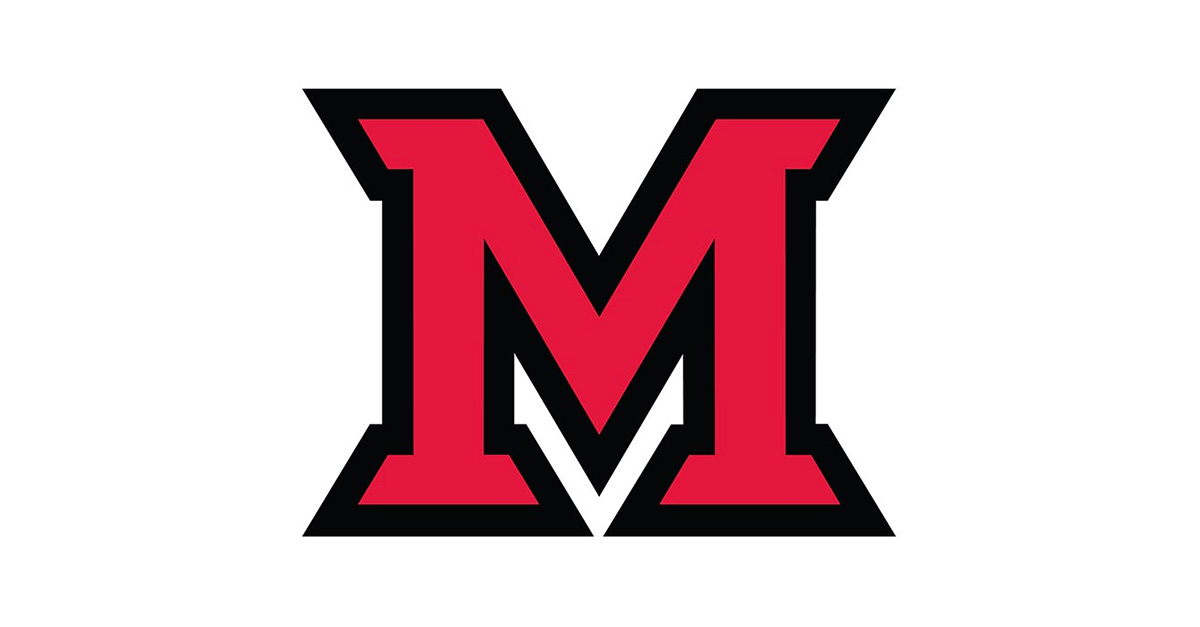 Nov 19, 2015
Join CPAC and UPAC at the Miami University Art Museum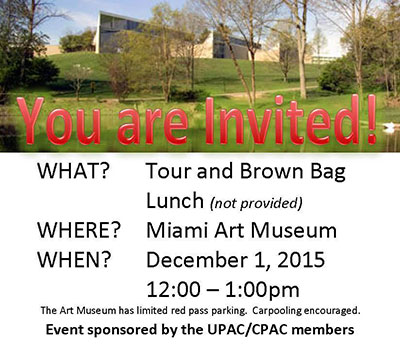 by Lisa Raatz, Classified Personnel Advisory Council
CPAC strives to keep the lines of communication open, and recently, we launched a redesigned website.
See our new look at www.MiamiOH.edu/CPAC.

While you are on our website, check out our biannual newsletter. We try to keep classified staff informed with pertinent information. Here are a few reminders:

* The Miami Holiday Project is looking for volunteers to help donate, shop, sort and wrap.  Please contact Anita Sackenheim or Katie Pirigyi for more information.
* Join us for a lunch with members of the Unclassified Personnel Advisory Council (UPAC) and tour at the Miami University Art Museum noon-1 p.m. Tuesday, Dec. 1.
* Winter break is Thursday, Dec. 24, 2015, through Jan. 1, 2016.  Following is a breakdown of the paid days off vs. the closed nonpaid days.  A chart is also located at online.
Dec. 24 – paid
Dec. 25 – paid
Dec. 28 – paid
Dec. 29 – nonpaid
Dec. 30 – nonpaid
Dec. 31 – nonpaid
Jan. 1 – paid
* As winter approaches, please keep in mind the weather and other emergency closing procedures.  More information can be found online.

If you have any suggestions or comments for us, please contact us at cpac@MiamiOH.edu.